---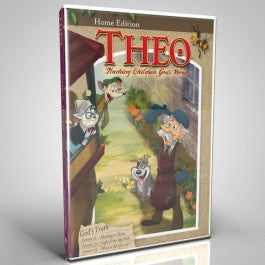 Sale
Theo Vol 4: Gods Truth DVD
Additional Information
Languages: Spanish, Portuguese, Hindi, Mandarin, Korean, and Japanese
Dove Approved: Dove Family Approved
Run Time: 37 min
Sale price $11.23 Regular price $14.99 You save 25%
Estimated arrival between and for USA.

---
You might also like
Sale price $32.99
Regular price
$54.98
Sale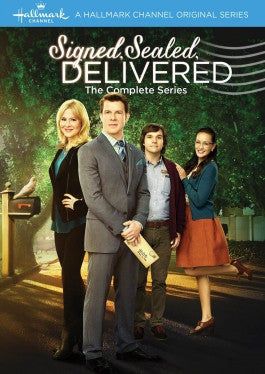 Sale price $24.95
Regular price
$29.99
Sale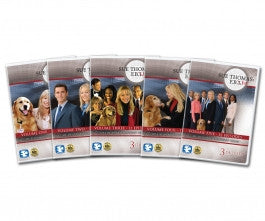 Sale price $95.99
Regular price
$119.99
Sale
—
Sold Out
Theo Vol 4: Gods Truth DVD
it's time to put your theology Together with Teacher of God's Word, Theo. The entertaining animated instructor breaks down abiding in Christ, the Bible being a light tour path, talks about the church, and of course has the bonus, the good news, in the Theo Vol 4: Gods Truth DVD. Parents, Sunday school teachers, and kids will all love Theo.
Educational and Fun
Animated with the loving quality that made classic Disney movies so special, Theo introduces kids to the deeper issues of the Christian faith. Kids will not mind tackling these theological concepts because of the bright, colorful, and engaging animation, but they will grow in their understanding of what it is like to be in Christ. In Theo Vol 4: Gods Truth DVD, kids will learn about abiding in Christ, that His word is a light unto my path, the church, and the good news of salvation.
What does it mean to "abide"? In the Theo Vol 4: Gods Truth DVD, Belfry and Luther, he used to mice friends, provide a fun example of what "abide" means in a silly and yet understandable lesson about being with Christ. Theo helps kids understand why reading the Bible helps them abide Jesus, and as kids understand how important it is to stay close to Jesus, they will also learn about the benefits of being tight with Him.
The Bible teaches us that it is a light to our path. David and these words in the Psalms, and they are just as relevant today as when he wrote them. In a world clouded with darkness, our light comes from God, and His word shines illumination on our path and choices when we read it and then hold our circumstances up to its light. Kids will love the story of boy King Josiah finding the books of the law secreted away in the Temple and reading and obeying what God said in His word. Kids will learn how the Bible is a basis for how we live in lesson eleven of Theo Vol 4: Gods Truth DVD.
how many of us have ever wondered what exactly the "Church" really is? Is it a social club? Is it a place? Is it bricks, stained glass, pews and a pulpit? Theo helps kids understand what the Church really is in the final episode of the Theo Vol 4: Gods Truth DVD. Theo helps his two mice friends understand that the church welcomes all people from every background, failure, and country. More than that, he explains how people in the early church shared everything they owned in order to help one another. What would happen if we did church today as they did back then?
A great tool for families, Sunday school, or homeschool Bible curriculum, the Theo Vol 4: Gods Truth DVD helps kids learn about God, what it means to be a Christian, and even the Harvard theological concepts of Christianity in a fun, entertaining way that is rich with animation and engaging characters.
Keep It Simple
Even adults can be intimidated by trying to describe what we believe as Christians. However, the Theo Vol 4: Gods Truth DVD and video series make it fun and easy for Sunday school teachers, parents, and anyone else to help kids understand the Bible and what it means to be a Christian. Best of all, each DVD series contains a parent's guide so that learning with Theo doesn't end when the video is over. Families can study together with recommended Scripture reading, fun family activities, discussion questions, and devotional topics that help you learn along with your kids from every Theo DVD.
Kids all love cartoons, and the warm, friendly characters in Theo Vol 4: Gods Truth DVD make it easy to understand the topics of faith and belief. Parents will love watching their children grow as they understand more and more of God's word as they become comfortable with concepts that make Christianity the hope the world. Best of all, children thinking about accepting Jesus in their heart will love the Good News bonus that comes on each DVD!
Theo live in a quaint English village together with two mice, Belfry and Luther, and together with other friends, they learn about life, belief, and the Bible. Kids won't even know they are learning theology because they enjoy the characters and stories so much! The illustrations, stories, analogies, and Theo's way of simply explaining complicated topics will make it easy for kids to learn and understand the Bible and what it means to be a Christian. Parents will love Theo Vol 4: Gods Truth DVD because it is well-made and helps their kids grow in their walk with Christ.
Perfect For Your Family
Theo was created by Mike Joens so that families could have quality time together learning about God's word. Each roughly 10 minute video in Theo Vol 4: Gods Truth DVD tackles a different biblical concept or element of Christianity, and is sure to entertain and teach children and parents alike! The parents guide, included with each DVD, will promote discussion of the family using questions, family activities, and suggested Scriptures the family can read together. Throughout the week, refer to topics from the video so that the learning isn't over when the video is done but children continue to apply what they have seen in their daily lives. Watch God's word come to life in your home and see how God uses Theo to teach the whole family about God.
Adults can have difficulty explaining what they believe to kids in a way that the kids can understand, but Theo makes it easy for everyone to grasp what the Bible says, what it means, and what it's like to be a Christian in our modern world. Join Theo, a student of God's word and the ultimate Sunday school theology teacher as he entertains and enlightens in each lesson of Theo Vol 4: Gods Truth DVD. Start studying God's word as a family today!