---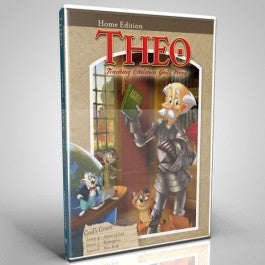 Sale
Theo Vol 2: Gods Grace DVD
Additional Information
Languages: Spanish, Portuguese, Hindi, Mandarin, Korean, and Japanese
Dove Approved: Dove Family Approved
Run Time: 55 min
Sale price $11.23 Regular price $14.99 You save 25%
Estimated arrival between and for USA.

---
You might also like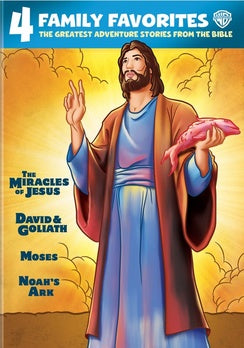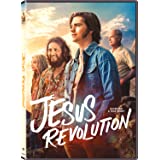 Sale price $15.99
Regular price
$29.95
Sale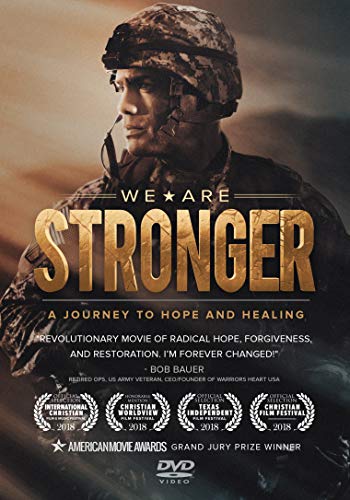 Sale price $9.99
Regular price
$14.99
Sale
Theo Volume 2 - God's Grace
Theo Vol 2: God's Grace makes learning Biblical principles fun and entertaining for children. Presented in a lively animated style, the lessons from Theo are sure to please children. Theo is an old theologian who lives in a quaint town in the English countryside. He, along with his field mice friends, Luther and Belfry, presents Biblical lessons in a manner that children can understand. Each lesson focuses on a different Biblical topic and helps children learn how to apply it in their lives. This particular volume focuses on the importance of God's grace and showing grace to others. Theo Vol 2: God's Grace contains three ten minute lessons, as well as bonus content. It also includes a sixteen page parents' guide to help parents reinforce the values taught in the videos, as well as devotionals, family activities, and discussion questions. These short, fun lessons help kids learn how to apply big principles taught in the Bible to their own lives. Theo Vol 2: God's Grace is a wonderful resource for parents and children alike, sure to please the whole family.
Lesson 4: Armor of God
In this episode, children are asked to name all the pieces of the armor of God. Can they do it? If not, then this lesson will help them be able to remember all the different elements. Theo teaches a lesson about what each of the pieces represents and how they can be implemented in daily life to fight against the enemy of our souls. In addition to that, Luther and Belfry encounter a sly and devious cat named Scratch. Their fight against this enemy requires them to use the most important kind of armor; the Armor of God! Throughout this episode, Theo details the importance of equipping yourself with Biblical knowledge and all the pieces of the armor of God. The enemy is out there, and we must be prepared!
Lesson 5: Redemption
In the second installment of Theo Vol 2: God's Grace, Theo focuses on the topic of redemption. The word redemption is actually an ancient word from the marketplace that literally means "to purchase something". Theo explains the concept of our Heavenly Father purchasing lost sinners through the death of his one and only son Jesus Christ. Redemption is illustrated when Luther and Belfry have another run in with Scratch, their cat enemy. Theo has to redeem his two little friends just in the nick of time with an unusual piece of money. Children will be taught the beautiful story of redemption through the lives of Theo, Luther, and Belfry.
Lesson 6: New Birth
In this final episode, Luther and Belfry overhear Theo using the phrase "born again". They become curious and decide to ask him what it means. They ask him what it means to be born again spiritually, and he is glad to explain to them the meaning of spiritual rebirth. The Bible says that, because of our sins, we are dead. However, through our faith in Jesus Christ we are made spiritually alive, or, as Theo said, "born again". In this episode, Theo uses the story of Jesus and Nicodemus to explain to kids what it means to be born again in spiritual terms.
Special Features
Theo Vol 2: God's Grace not only has three ten minute lessons, but also includes many special features and fun bonus things. It includes a bonus lesson called "The Good News", which focuses on the message of Christ and the joyous news of the Gospel.
This special home edition DVD includes a special three week Bible study for parents to go through with their kids. The Theo series works extra hard to provide parents with resources to interact with their children. It is not something that is simply put on the TV and enjoyed by the children, but draws the whole family together to learn theological principles in a manner easy for kids to understand.
It also includes a sixteen page parent guide to help parents know how to reinforce the values taught in the DVDs. This series comes with nightly devotions and a calendar to help keep track of them. This makes planning easy, and allows the values to be imprinted on the hearts of children every day, not just occasionally.
Bonus features include "Theo's Fireplace" (another video featuring Theo), "From Pencil to Pixel" (a journey from the sketches of Theo to the actual animation), Slideshow of Background Art, and an Overview of Shoebox Bible Theatre.
Theo Vol 2: God's Grace has received rave reviews from parents, for its unique subject matter and down to earth teaching style. The principles presented are complex and deep, yet are taught in a simplistic manner that is entertaining and easy for children to understand. International parents have strongly recommended this product, because of its wide range of formats and languages. The Theo films are available not only in English, but also in Spanish, Portuguese, Mandarin, Hindi, Korean, and Japanese. This allows children all over the world to absorb the positive messages and important Biblical principles presented in the films.
Each of the lessons in this collection of films is about ten minutes long, making it perfect for children who have short attention spans. Their interest will be captured throughout the short lesson, and many principles will be instilled in them. Theo Vol 2: God's Grace is a well-rounded curriculum that can be used for a variety of settings. It is ideal for Sunday school, missions, outreaches, parents and their children, Bible studies, as well as homeschooling. The ideas are clear and firmly presented, and are each reinforced through the parents' guide and the devotions. Scripture references are always provided to tie the stories back to the Word of God. All in all, the stories of Theo are unique and helpful in teaching children the most important lessons they can learn.
Theo Vol 2: God's Grace is not rated by the Motion Picture Association of America, but is considered suitable for all ages. As always, it is recommended that parents preview all content to determine what is suitable for their children.