---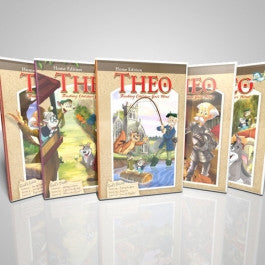 Sale
Theo 5 DVD Set Vol 1-5
Additional Information
Languages: Spanish, Portuguese, Hindi, Mandarin, Korean, and Japanese
Dove Approved: Dove Family Approved
Run Time: 320 min
Sale price $42.99 Regular price $74.95 You save 43%
Estimated arrival between and for USA.

---
You might also like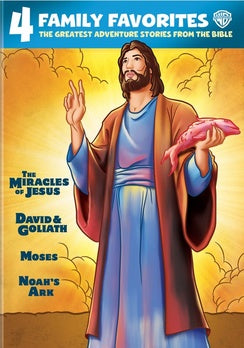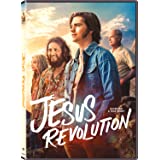 Sale price $15.99
Regular price
$29.95
Sale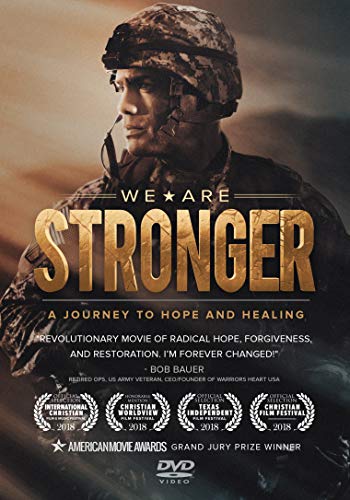 Sale price $9.99
Regular price
$14.99
Sale
Theo 5 DVD Set: Volumes 1-5
It's time to have fun in Sunday school, thanks to animated teacher Theo in this beautifully animated Christian Movie. In the amazing Theo 5 DVD Set Vol 1-5 DVD box set, get all 5 Theo DVD volumes together. Get all 14 episodes in one place; the perfect way to teach your kids what Christ-likeness is like, thanks to the loving instruction of Theo, the best theology teacher in the whole world!
All 5 Volumes Together At Last
Get ready to enjoy learning about the Bible and our saving faith in Jesus Christ! Gorgeously animated and superbly taught, Theo brings theology to life in the Theo 5 DVD Set Vol 1-5. Follow the antics of trouble-prone church mice Luther and Belfry as they bumble their way through learning to be like Jesus under the mentoring of their soft-spoken teacher, and frequent rescuer; Theo.
The box set of these Christian Movies contains all 5 volumes and 14 episodes. In Episode 1, kids learn about our Saving Faith in Christ, walking in Loving Obedience, and the importance of Forgiveness. Bonus episode, The Good News, helps kids understand what God has done for us.
Volume 2 features instruction on the Armor of God Christians have been given, teaches God's Redemption of the human race, and our New Birth in Jesus.
In Theo Vol 3: Gods Heart, Theo introduces kids to the concept of Justification as only Theo can, follows that up with Adoption, and finally illustrates a Day in Prayer for kids, and Belfry and Luther. While "justification" can be a heavy term for kids to grasp, Theo puts it so well the kids will be teaching you that we are made right by faith in Jesus, not what we do. When a lonely dog comes along, Belfry and Luther learn about the idea of adoption and how Jesus has done more than just make us clean of sin; he's adopted us into the family. Finally, kids get to see Theo in action during a day full of prayer in this Christian DVD.
In the Theo Vol 4: Gods Truth DVD, kids learn how to Abide in Christ, how the Lord has given us a Light Unto My Path, and find out What Is the Church. If you've ever wondered what it means to "abide," you can find out, thanks to Theo's way of making the complex become simple. With the Bible as a Light Unto My Path, we can learn how face this ever-changing world, just as Belfry and Luther do with Theo's help. And, finally, if you've grown up thinking that the church is a building with four walls, a steeple, and pews, Theo may have something you need to learn together with your kids. This informative Christian movie is great for kids of all ages.
In Volume 5, kids are introduced to the Fruit of the Spirit and how Jesus changes our behavior from the inside out, the concept of Salvation, and how to Love Thy Neighbor; even when that neighbor is a rat! Theo Vol 5: God's Desire DVD shows us Luther, at least, is still learning how to live like Christ, and Theo takes the opportunity Luther's behavior provides to teach the mice about the Fruit of the Spirit. Luther and Belfry are lucky to escape a cat, in the next episode, but they're about to fall victim to a mouse-eating fish when Theo rescues them"_and gives them a lesson on Salvation. And finally, the mice learn to Love Thy Neighbor, even when that neighbor is a thieving water rat.
Bite-Sized Theology for Munchkins
Theo teaches theology like none-other thanks to his warm nature, incredible patience, and two willing accomplices, Belfry and Luther, the church mice. This Christian movie is ready to help your kids understand what living looks like when we have Christ in our hearts making us new and more like Him. Ideal for families, Sunday Schools, or homeschoolers, Theo 5 DVD Set Vol 1-5 provides all the Theo volumes in one place so you can enjoy watching each of them over and over.
Kids love the characters in Theo because they're so lovingly rendered and animated and have such warm characters. Kids enjoy the cartoons so much, they don't even know they're learning about God's Word. After watching this Christian DVD, your kids will be teaching you!
Thanks to the antics of Theo's two church mice friends, kids get introduced to what it looks like to live like a Christian, what we believe, and how to let Jesus change us. And the Theo 5 DVD Set Vol 1-5 provides each and every lesson in the amazing Theo series. Kids don't learn from Theo thanks to their heads; Theo has a way of speaking right to their hearts with warm, loving adventures that will keep kids laughing and excited as they learn. Great story-telling and excellent animation keep kids' interest, and this Christian DVD gives you a good reason to sit down in front of the TV to watch something!
Gathered for Your Viewing Pleasure
Collected in one place for easy family viewing, Mike Joens' Theo 5 DVD Set Vol 1-5 is ready for a whole Sunday School curriculum that parents can handle, thanks to the helpful parents' guide. With tips, suggestions, Scriptures, discussion questions, and so much more, each episode of Theo is ready to promote life change within your kids! Get all 14 10-minute long Theo episodes together to form the complete collection of Christian movies and Christian DVDs to finish your family's DVD library. Get your copy of Theo 5 DVD Set Vol 1-5 today!