---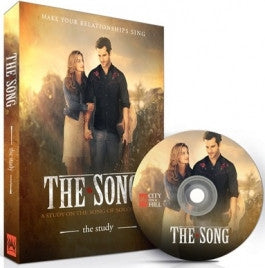 Sale
The Song Small Group Study DVD Box Set
Watch Trailer
Additional Information
Cast: Kyle Idleman,
Producer: City on a hill
Release Date: 9/25/10
Run Time: 3 Hours (6 - 30 min sessions)
Sale price $24.90 Regular price $49.99 You save 50%
Estimated arrival between and for USA.

---
You might also like
Sale price $32.99
Regular price
$54.98
Sale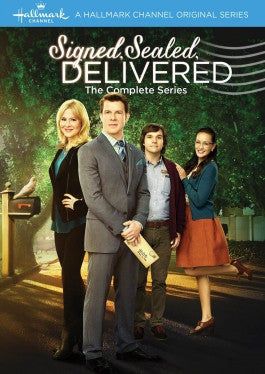 Sale price $24.95
Regular price
$29.99
Sale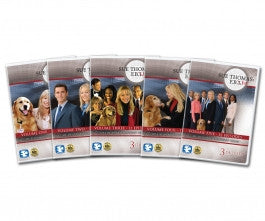 Sale price $95.99
Regular price
$119.99
Sale
—
Sold Out
The Song
Based on the film The Song from City On A Hill the The Song Small Group Study takes a deep look at God's plan for marriage, relationships, and love. A companion to the film, and lead by pastor Kyle Idleman, The Song Small Group Study is filled with Biblical teaching through the book of the Song of Solomon. The Song Small Group Study takes a deeper look at the themes presented in the film The Song such as dating, romance, intimacy, conflict, restoration, and cultivating hearts and lives of true commitment.
The Film
Jed King (Alan Powell) is an aspiring singer-songwriter, just waiting to catch a big break. For years he has struggled to escape the shadows of his famous father, but to no avail. Always pushed to the side with no hope of ever making it "big." One weekend he reluctantly agrees to play at a local vineyard for a festival, and his life is forever changed. Jed meets the vineyard owner's daughter Rose (Ali Faulkner) and a romance quickly blossoms between the two. Rose is smart, pretty, confident, and she inspires Jed. Though he may not be famous, the life of the star from the film The Song somehow seems complete. Fame is coming his way, however. Just after Jed and Rose's wedding, he writes her a song, The Song in fact. It is a tender, touching, tear jerking, love inspired song that is quite honestly the best piece he has ever written. This song, quickly catapults Jed into the fame he has always longed for, as it becomes a hit nearly overnight. Jed quickly finds himself struggling with the temptations stardom includes, and as he tours the road-- with his pretty leading lady-- his life, marriage, and family quickly fall apart. Inspired by the life of King Solomon, and his Biblical book The Song of Solomon, The Song is a film about marriage, love, commitment, and God's plan for relationships.
The Study
Intended to be a companion for the film The Song, The Song Small Group Study is an in depth Biblical look at the message, themes, and ideas presented in the film itself. A resource for churches, small groups, or couples The Song Small Group Study can be used in groups of varying sizes. With the film as inspiration, The Song Small Group Study takes a step by step approach through the book of the Song of Solomon, to discover God's intent and design for love, marriage, and relationships. Six, thirty minute long episodes include scenes from the film The Song as well as guided study and teaching from Pastor Kyle Idleman. Using the Bible both as a springboard, and as ultimate authority Kyle Idleman discusses real world relationship issues including dating, romance, intimacy, conflict, forgiveness, what true commitment looks like and how to cultivate it in your own relationships. Whether dating, engaged, newly married or married for many years The Song Small Group Study brings to light common issues, starts discussions, and with a Biblical approach addresses them using film as a medium.
Kyle Idleman
Kyle Idleman is a loving husband, father of four, and pastor at Southeastern Christian Church in Louisville, Kentucky. Kyle studied at Ozark Christian College, then went on to plant a church in Los Angeles. In 2009 he moved across the country to Louisville, Kentucky to pastor the large Southeastern Christian Church. He is well known for the Not A Fan movement sprung from a sermon Kyle preached one Easter Sunday where he admitted that he could all to often fall back to being a fan rather than a follower of Jesus, and challenged his church with the same idea. Kyle Idleman has produced other projects with City On A Hill including H2O: A Journey Of Faith, The Easter Experience, and The Christmas Experience. Although a highly respected pastor, Kyle says his most important job is being a loving, God defendant husband to his wife of many years and a patient loving father to his three daughters and one son. He is passionate about helping individuals everywhere understand God's intent for relationships through messages like he shares in The Song Small Group Study.
Conclusion
The hard fact of the matter is is that we all fall short of God's standard for relationships, yet we should all strive to honor and glorify God through our relationships and our marriages. The Song Small Group Study is designed to start conversations between couples, and to help them understand what God's standard and design for relationships, love, and commitment is. As viewers follow along with Jed and Rose as they struggle to pick up the shattered pieces of their lives, they will gain warning from God's word, but also encouragement that reconciliation and forgiveness are also part of God's plan. Based on the life and writings of King Solomon, viewers of The Song Small Group Study will gain a Biblical understanding of relationships and love. The The Song Small Group Study includes messages from Kyle Idleman, as well as discussion questions to help couples dig deep into God's word and find hope, inspiration, and challenges for their relationship whether new or old.
The film The Song was rated PG-13 by the Motion Picture Association of America for thematic elements including some substance abuse, smoking and rude references. This film received the "Faith Based" award with a caution from the Dove Foundation and four out of five review from Focus on the Family's "Plugged In". As always, it is recommended that parents preview all content to determine what is suitable for their children.
The Song Small Group Study Box Set includes:
-A DVD tutorial for small group leaders
-Six thirty minute episodes on DVD
-A Leader's Guide for small group gatherings
-One copy of the participants guide for the study