---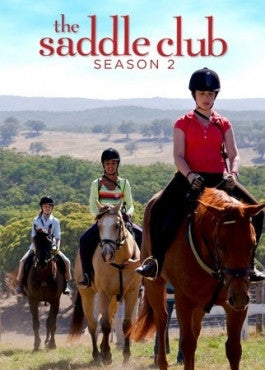 Sale
The Saddle Club Season 2 DVD
Sale price $10.99 Regular price $19.99 You save 45%
Estimated arrival between and for USA.

---
You might also like
Sale price $32.99
Regular price
$54.98
Sale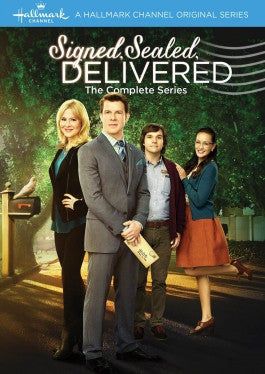 Sale price $24.95
Regular price
$29.99
Sale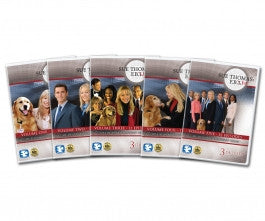 Sale price $95.99
Regular price
$119.99
Sale
—
Sold Out
The Saddle Club Season 2 DVD
In The Saddle Club Season 2 join Lisa, Stevie and Carole on their adventures. From lending a hand to a French Junior Champion to rescuing a horse, to creating a singing group, helping a man rediscover his purpose, and help a visually impaired little girl with her fear of horses. Through all the adventures lived The Saddle Club remain very good friends and their love for horses stays the same. As Lisa, Stevie and Carole get older they start to encounter real-life problems as a result of becoming teenagers like boys, lack of confidence and just growing up. Through all of this they all remain together and help each other. The place where The Saddle Club had its start, Pine Hollow Stables, is the perfect stable for this group of friends. When the bank is planning on foreclosing the property, the girls get together to help rescue their favorite stable, a big challenge.
About The Saddle Club
The Saddle Club is an Australian-Canadian series made for television originated by Sarah Dodd. The whole series is based on the books written by Bonnie Bryant. Like the books, the live-action scripted show takes the viewers to Pine Hollow Stables where three friends are training to compete in equestrian tournaments plus are dealing with different situations in their own personal lives. The live-action series like The Saddle Club Season 2 made its way to television in 2001 and its culmination happened in 2009. The show focuses on the experiences lived by these three young women who create a club called "The Saddle Club" after realizing that they all share a love for horses and horse riding. The girls' rival is a young horse rider named Veronica DiAngelo who goes to the stables as well. When Season 1 begins, the girls are twelve years old but by Season 3 the girls from The Saddle Club have reached the age of fourteen.
Bonnie Bryant, the writer of the series The Saddle Club, finished writing the first book of the series in 1986 and the idea came to be after a suggestion made to her by her editor. Her editor knew that there weren't many books out there at the time that managed the theme of horses. Bonnie also grew up very interested in horses as well so it all came together like that.
During the series, Lisa, Stevie and Carole go through their competitiveness with Veronica, several horse shows, they train hard for competitions and deal with everyday problems that appear between friends and workers of Pine Hollow Stables. Throughout every episode and The Saddle Club Season 2, The Saddle Club girls defeat every hardship usually by sending the viewers a message of the true significance of working together and friendship.
When young Lisa from The Saddle Club Season 2 arrived to Pine Hollow Stables to attend lessons, Carole and Stevie were not sure of her, thinking she was just like Veronica, a spoiled child. Veronica approached Lisa trying to become friends with her but when Veronica did something to try and hurt Stevie, Lisa did everything she could to save Stevie. They all became friends and formed The Saddle Club together. There were only two rules to be conscious of while being in the club, the first one was that each girl had to love horses and the second rule was that they had to help their friends whenever they were in need.
The Saddle Club series has bee translated into many languages like Swedish, Finnish, German, French, Dutch and Norwegian. It has also been available and brought by Transworld in the United Kingdom. The sries has been very popular in English-speaking countries like Australia, New Zealand and Canada. Apart form The Saddle Club series, there has been two prosperous spin-off series based on other books by Bonnie Bryant like Pine Hollow, specifically for girls of 12 years and older. Also Pony Tails which is specifically for girls from the ages of 7 to 10.
The Saddle Club has released a few albums along the way which were released in Australia with the voices of the actors from the series. Shock Records released the albums and each of them has been a part of the top 50 Australian album chart. Also the first three albums received gold records.
The girls from The Saddle Club Season 2 DVD
Carole Hanson (played by Keenan MacWilliam) from The Saddle Club Season 2 is an intelligent young woman who possesses an innate ability to ride horses. Her mother sadly passed away from cancer so Carole was very affected by it and was very near to give up riding altogether. But her dad, a Colonel from the U.S. army, helped her remember that her mother would've wanted her to continue her love of riding and horses.
Lisa Atwood (played by Lara Jean Marshall) from The Saddle Club Season 2 is an excellent student and is in the Honor Roll. She is a petite girl with an elegant appearance. She loves to wear designer clothing and refuses to wear anything from Stevie's bold closet but she does respect her uniqueness and originality. Lisa has trouble with overcoming the good and nice girl look and is willing to tackle new challenges to demonstrate her resilience and endurance.
Stevie Lake aka Stephanie (played by Sophie Bennett) from The Saddle Club Season 2 rejected her given first name Stephanie since she was old enough to talk and was known for being a tomboy. Now Stevie is tired of being known as the tomboy who is just like the boys but is also somewhat uncomfortable with the attitudes of other girls her age so Stevie holds onto what remains constant in her life, horses and her love for them. When she is not dressed for competition, Stevie has a style all her own, very funky and somewhat urban. Stevie loves going to stores that sell vintage clothes and occasionally makes a risky and sometimes shocking, fashion statement.