---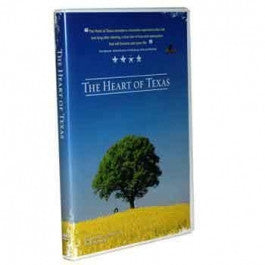 Sale
The Heart of Texas DVD
Watch Trailer
Additional Information
Producer: Blake Pilgrim
Languages: English
Region Code: 1
Sale price $10.00 Regular price $19.99 You save 50%
Estimated arrival between and for USA.

---
You might also like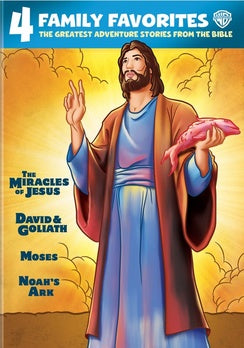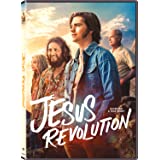 Sale price $15.99
Regular price
$29.95
Sale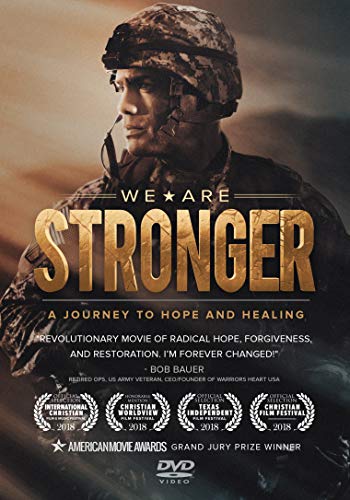 Sale price $9.99
Regular price
$14.99
Sale
The Heart of Texas DVD
The Heart of Texas is a moving and inspiring documentary that chronicles events that took place in real life. These events were heartbreaking and threatened to destroy all those who were affected by it. However, the darkness was overcome by something much bigger and much more powerful; forgiveness. This film is a beautiful testament to the redeeming work that God does in the hearts of those plagued by darkness and by the terrible events that took place. The Heart of Texas is an emotional journey from start to finish, showing a beautiful transition from heartbreak and immense anger to forgiveness and healing. Viewers will be moved to tears and will be inspired by the story before them. Every part of this film is true, and those who were involved in the great tragedy are interviewed and clips from their actual lives are shown. The Heart of Texas is inspiring and deeply emotional, teaching viewers a very important lesson about the great power of forgiveness and the healing that comes along with this.
An Unexpected Friendship
The Heart of Texas showcases the amazing love that God's people are supposed to have for each other, and the characters in this film demonstrate that in a beautiful way. Grover Norwood and Ulice Parker are two very different men, but over the course of their lives, they come to enjoy a very deep friendship. Grover is a man who deeply wants to help everyone he sees. He has a huge heart for the world and has committed himself to doing the Lord's work. Grover constantly tries to be on the lookout for anyone in need of help, as he wants to be there to offer them assistance.
One day, Grover encounters a man named Ulice Parker. This man is committed to prayer and has devoted himself to this time spent with the Lord. When the two cross paths, they quickly become friends. Their relationship deepens and grows in strength as they get to know each other better. They become committed to praying for one another, and they experience a spiritual closeness in each other that they never thought possible. The Heart of Texas shows their friendship blossoming and the way that this impacts their respective families. As life goes on, they continue to get closer and their families soon form friendships as well. These two men have become so dear to each other in such an unexpected way, but they are both extremely blessed by knowing each other.
Then, the unthinkable happens and tragedy strikes. Terror grips the town that Ulice and Grover live in, and this directly affects Ulice and his family. Grover becomes very angry at what has happened and does not know how to best help his friend. He desperately wants to solve every problem and heal every wound, but the situation is bigger than him and way out of his control. Doing the only thing he knows to do, Grover goes to God in prayer, begging for help for Ulice and his family. He feels God telling him that, no matter the cost, he must be there for Ulice in order to help him through this situation. His friendship will be more valuable than ever during this time, and Grover promises to stick by Ulice. The Heart of Texas watches as Grover spends long, countless hours praying with and for his friend. His own heart is anguished over the hurt that Ulice is experiencing, and this starts to take a toll on him.
Their families unite and surrounds each other with nothing but fervent prayer and unconditional love. Together, they support each other and hold each other up. They live each day one at a time, surviving as time goes on. Soon, the anger at the great tragedy turns to bitterness, and Ulice struggles greatly with this. He wants to seek revenge and take matters into his own hands, though he knows that this is the wrong thing to do. He wants to take action and make those who inflicted pain upon him and his family feel the same thing that he felt. However, Grover is able to intervene in Ulice's life and show him that he must do the unspeakable; forgive those who wounded him.
The Heart of Texas carries a weighty and important message about the power of forgiveness. Instead of becoming hardened and bitter, Ulice must figure out how to let go of the pent-up anger and rage in order to find true healing. Grover's friendship helps him greatly throughout these times as he provides unending friendship and support. The love pouring out of him and his family show Ulice what it truly means to love someone, and that he must live this in every area of his life. In a way that only God can do, Ulice slowly lets go of his bitterness and anger. He stops clinging to the very thing that could destroy his life and instead begins to let the power of forgiveness change him. By forgiving his worst enemies and those who hurt him the most, Ulice has set himself free. He is no longer chained to the anger and the bitterness but is able to break free of those chains and find healing.
Throughout this film, one thing is evident. Grover and Ulice deeply love each other. Their friendship is strong and mighty, proving that God destined them to build a friendship. Despite disaster and extreme heartbreak, the two friends are able to survive the tragedy because of their friendship. They pray for each other and become each other's biggest support. The Heart of Texas teaches viewers so many lessons about forgiveness, friendship, and what it truly means to love someone and support them. This film is captivating and emotional, keeping viewers entertained and involved the entire film. Packed with Christian themes and testaments to God's great character, The Heart of Texas is a powerful and inspirational film sure to touch the hearts of all who watch it.