---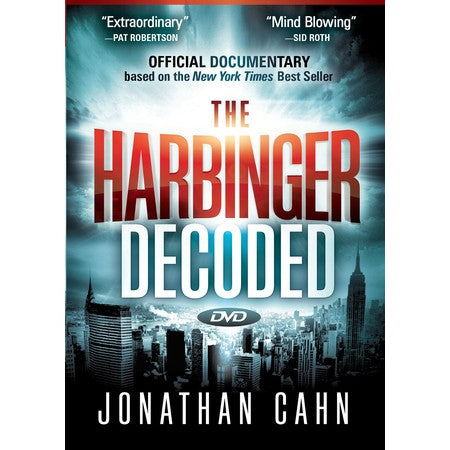 Sale
The Harbinger Decoded DVD
Sale price $9.99 Regular price $19.99 You save 50%
Estimated arrival between and for USA.

---
You might also like
Sale price $32.99
Regular price
$54.98
Sale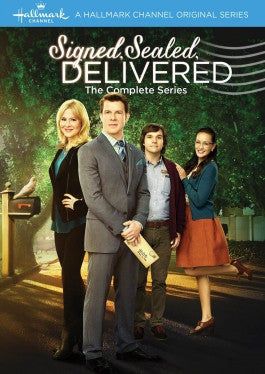 Sale price $24.95
Regular price
$29.99
Sale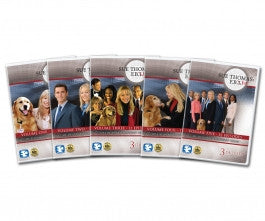 Sale price $95.99
Regular price
$119.99
Sale
—
Sold Out
The Harbinger Decoded DVD
The Harbinger Decoded is a fast-paced and intriguing film that seeks to decode ancient mysteries. Based on the New York Times Best Selling book The Harbinger, this film is an amazing adventure from start to finish. Jonathan Cahn seeks to answer questions revolving around the secrets tied up in America's future. Could there be a mystery surrounding the events that are to unfold in the near future? Could this secret also be tied up in the catastrophic events that happened on September 11th as well as the collapse of the global economy? Could God be using these incidents as a message to warn America of what is in store?
The Harbinger Decoded̴Ì_is a documentary that explores these questions and many more. Jonathan Cahn takes what is presented in his bestselling book and adds on to it in this riveting film. With over an hour of content, this film delves deeper into the theories and ideas presented in Cahn's book. The ancient mysteries and harbingers of America's future are revealed and inspected, providing viewers with an even deeper understanding of each of these symbols."The Harbinger Decoded" is a must-see for anyone who has read the Harbinger as it provides even more content for viewers to think about.
Jonathan Cahn
Author of The Harbinger and The Harbinger Decoded, Jonathan Cahn is a Messianic Jewish rabbi and pastor. He is most famous for authoring this book and comparing modern-day America to ancient Israel. He has intensely studied the attacks and circumstances surrounding September 11th as well as the destruction of ancient Israel. In this book, he compares the two nations and prophesies that America will fall just as Israel did.
Born in New York, Cahn was raised in a Jewish home. He faithfully attended synagogue and kept up the practices of the faith until he was eight years old. It was then that he became a self-proclaimed atheist. He remained devout in this atheistic belief for quite a few years, until he started to question what he really believed. The Jewish influences around him started eroding his worldview and he became a Messianic Jew by the age of twenty.
Cahn accepted Jesus Christ because he could no longer believe that he did not exist. His life was threatened in two separate accidents, and this caused him to reevaluate his beliefs. Each time he experienced a close brush with death and was saved in what seemed to be a miraculous manner. He could no longer deny the existence of Jesus and finally accepted him as Christ. This led him to reignite his Jewish beliefs, this time as a Messianic Jew.
He found his calling in New York City, ministering to the homeless for quite some time. After getting a degree in history from Purchase University, he decided to pursue full-time ministry and became a licensed minister.
In his ministry studies, Cahn began to see some similarities between ancient Israel and modern-day America. Ideas for The Harbinger began swirling around his mind and he decided to further investigate these similarities. There were too many coincidental likenesses between what happened to Israel and what seemed to be happening to America for Cahn to ignore. Because of this, he decided to fully devote himself to this study and see what he discovered.
Perhaps the most interesting topic that Cahn discusses is the parallel between the attacks on 9/11 and a passage in Isaiah 9. This passage finds God vowing to destroy Israel because of their repeated disobedience toward him. He gave them signs and warnings, but in the end, destroyed them because of their unrepentant hearts. Instead of listening to this warning and reforming, Israel vowed to use stronger building materials and fortify themselves so that they could not be destroyed.
Cahn relates the events of September 11thåÊto the destruction of ancient Israel in the Bible. He speculates that these supposed terrorist attacks were actually a warning from God. He fully believes that if America does not wake up and change her ways, she will be destroyed exactly as Israel was. As a response to these terrorist attacks, America promised to rebuild with stronger building materials and plant new trees as a sign of new life. This is exactly what ancient Israel did, which is an eerie parallel. Cahn uses overwhelming evidence and astounding details to point out the possible similarities between the two nations.
The Harbinger Decoded, released after the book, seeks to explain the theories presented in the book in a deeper fashion. For anyone wanting to know more about Cahn‰ۡó»s ideas and revelations about America, this film is a must-have. Questions are explored in a more detailed fashion and this documentary provides new insights into the theories that Cahn presents. This film provides viewers with secrets and symbols not presented in the book, as well as a deeper explanation into ones found in the book. Not only this, but The Harbinger Decoded also contains an hour of bonus features. These include unique interviews and never before seen footage. Cahn uses this film to support his theories and give viewers a deeper insight into the harbingers that could be signaling America's demise.
Jonathan Cahn claims that The Harbinger is a fictional story with real-life connections. Though he says that it is fictional, his research is all completely realistic and he believes the ideas presented throughout the book. He thoroughly researched every idea presented in the book and found many connections between Isaiah 9 and the September 11th attacks. Cahn warns Americans to wake up to God's call. He promises to not destroy a nation without first warning it, and Cahn fears that America has simply responded with a defiant attitude and will be destroyed in the same way that ancient Israel was.
The Harbinger Decoded is not rated by the Motion Picture Association of America. It does contain some intense themes but is recommended for most audiences. It is always recommended that parents preview all content to determine what is suitable for their children.