---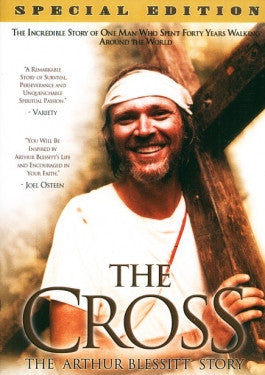 Sale
The Cross: The Arthur Blessitt Story DVD
Sale price $16.65 Regular price $21.99 You save 24%
Estimated arrival between and for USA.

---
You might also like
Sale price $32.99
Regular price
$54.98
Sale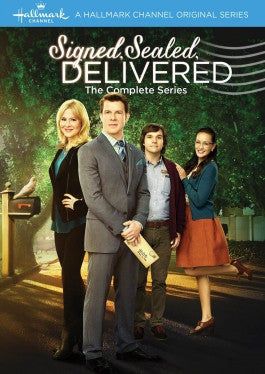 Sale price $24.95
Regular price
$29.99
Sale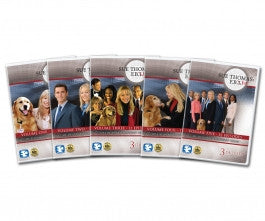 Sale price $95.99
Regular price
$119.99
Sale
—
Sold Out
The Cross: The Arthur Blessitt Story
Imagine a man carrying the cross around the globe. Meet Arthur Blessitt, a man who chose to give up everything he had and carry a cross around the world, touring through hundreds of nations, meeting thousands of people, all in the cause of Christ. Arthur Blessitt was a man who wanted to show the world the Gospel message. In a difficult time for the world, when threats of war were breaking lose, nations were breaking out in turmoil and utter social chaos, and it seemed that the globe as a whole was falling into collapse, one man, by the name of Arthur Blessitt, chose to spread the news of truth to the world. Carrying a cross, Arthur Blessitt chose to travel the world and preach the news of the Gospel to a world that desperately needed a message of hope, redemption and forgiveness. Follow along with his incredible story in this documentary, The Cross: The Arthur Blessitt Story.
The True Story of Arthur Blessitt
One of the wonderful things about this film, The Cross: The Arthur Blessitt Story, is that it tells a true story. Rather than a fictitious drama, this film tells the story of Arthur Blessitt, a man who really lived and really chose to travel the world spreading the Gospel message to as many people as he could reach. Arthur Blessitt new that it was a time of crisis and there was only one thing that could save the world from the many immoral revolutions that were sweeping the nation at this time -- the Gospel message delivered to people around the world. And so, he picked up his cross (quite literally!) and chose to travel the world, searching for lost souls who needed a message of hope and forgiveness. In this documentary, you follow along with him and see the incredible impact he was able to have. Not only do you hear from Arthur himself and learn about his amazing experiences, you'll learn about the people who were impacted by his stories and messages. The Cross: The Arthur Blessitt Story is a powerful documentary that tells the story of a man and his incredible impact he had on the entire world at large.
Arthur Blessitt was born in Mississippi, in the town of Greenville. He then spent his formative years growing up in Louisiana, where he lived with his family and his dad ran a well-to-do cotton form. From a young age, Arthur Blessitt understood the need for a savior and it was at the young age of 7 that Arthur attended a revival meeting and accepted Christ as his savior. It was in the late 60s when Arthur began truly evangelizing to the people around him and he eventually started preaching to the people of Hollywood, California, with a particular emphasis on the youth crowd. It was during this time, in the late 60s that the sexual revolution was taking place and the world was full of hippies and drug addicts, with all sorts of horrific things taking place on the streets. Blessitt learned to befriend and preach to all sorts of crowds, including members of Hells Angels, hippies, runaways, addicts, actors, rock stars, prostitutes and many, many more. It was from a young age that Arthur really knew that this is what was the most important thing in his life. He knew that it was vital that he preached to the people and helped spread the news of the Gospel to anyone who would listen.
One effort that Blessitt took to help reach out to people was to open a coffee shop, which he opened right next door to an adult club, in hopes of drawing in people that he could reach out to. The Cross: The Arthur Blessitt Story helps show how this many wanted to be different from other Christians. Sadly, many Christians would avoid these people. But Arthur knew that it was critical that he reach out to them and help them to see the light. He wanted them to have an opportunity to turn their lives around. And this gave him the perfect opportunity!
In this coffee shop, we learn that this is where Arthur created the first cross. In The Cross: The Arthur blessitt Story, you learn about how in this coffee shop, Arthur erected a cross which hung on the wall. It became a point of conversation and served as a great way for people to ask him what the cross meant. This would give Arthur the perfect opportunity to reach out to others with the message of Christ. Arthur began taking his cross off the wall and walking the streets with it. This gave him a way to begin preaching to the masses. People began asking about him and his message. And because of this, he was able to reach people with the message of the gospel.
This was only the beginning for Arthur Blessitt, and his story is told in incredible detail in The Cross: The Arthur Blessitt Story. In this film, you will see his incredible journeys around the world. You could name a country, and chances are good that he's already been there. Blessitt, although he is almost 80 years old continues this journey today, carrying the cross around the United States and other countries when he can get to them. He's been through all seven continents and has been through over 300 countries. He has won awards and set records for his many achievements, and Blessitt has been able to reach thousands with a positive message. He's helped many different people and has encouraged many with a message of God. In The Cross: The Arthur Blessitt Story, you will meet real people who have had their lives forever changed by Arthur Blessitt.
If you want to be inspired and encouraged to live out your faith and reach other people, The Cross: The Arthur Blessitt Story is a fantastic way to do it. This story makes for a great family film and will inspire everyone in your family to live out their faith in ways you never thought possible.