---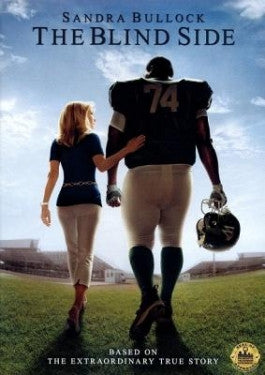 Sale
Sale price $6.99 Regular price $9.99 You save 30%
Estimated arrival between and for USA.

---
You might also like
Sale price $32.99
Regular price
$54.98
Sale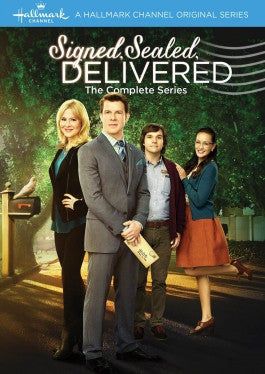 Sale price $24.95
Regular price
$29.99
Sale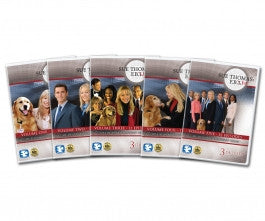 Sale price $95.99
Regular price
$119.99
Sale
—
Sold Out
The Blind Side
Based on a true story, The Blind Side is an inspirational story of redemption and a second chance at life. Michael Oher has been placed in numerous foster homes all his life. Every time he arrives at a new home, he runs away. He has begun sleeping on his friend's couch. This friend's father decides to look into enrolling Michael in school, as he wants to help him out. Though Michael has an extremely poor academic record, he is accepted to the Wingate Christian School because of his impressive athletic ability and intimidating size. Here at the school, a young boy named S.J. befriends him and introduces him to his family. S.J.'s mother, Leigh Anne Tuohy, begins to take an interest in Michael. She can tell that he has a troubled past, and is determined to figure out a way to help him.
One night, the Tuohy family is out driving and sees Michael walking alone on the side of the road. Leigh Anne learns that his intention was to sleep in the school gym, and she immediately orders that he get in the car and come home with them. Her husband is somewhat apprehensive, but she is determined that they must be a good influence on Michael. The next morning, Leigh Anne finds Michael trying to quietly leave the house so as not to disturb anyone. She invites him to spend Thanksgiving with their family, and he agrees.
As he spends more and more time with the Tuohy family, he begins to become a member of the close-knit family. S.J. helps build up his confidence, Leigh Anne provides for his basic needs and provides him with a motherly example, and Collins, their teenage daughter, helps him make friends at school. Leigh Anne eventually decides that she wants to become Michael's legal guardian, and asks if he is okay with this. He is overjoyed at finally having found a family, and they begin the adoption process. Along the way, Leigh Anne finds out that Michael was separated from his drug addict mother when he was only seven years old, and she is nowhere to be found. Though his grades are poor and he does quite poorly on an aptitude test, it is revealed that he is in the ninety-eighth percentile for protective instincts. Leigh Anne uses this information about him to help him improve on the football field.
His skills on the football field improve greatly, and he is given the chance to play at a university level. He is recognized by many schools for his abilities, and is faced with a tough decision. In order to help Michael meet the minimum GPA required, the Tuohys hire a tutor to help him with his studies. This tutor attempts to steer him toward choosing Ole Miss (her alma mater, as well as the Tuohys'). Michael ultimately decides to go to Ole Miss, but experiences some problems. The school investigates whether or not Michael was influenced by the Tuohys and his tutor in order to benefit the school. Before the interview is completed, Michael walks out of the room.
Leigh Anne rushes out to find him, and Michael confronts her about her motives. He is deeply hurt and rushes off to find his birth mother. He is welcomed by a group of his old friends, and they offer him beer. Michael begins to feel uncomfortable in this atmosphere, and decides to leave quietly. However, some of the men start making sexually suggestive comments regarding Collins and Leigh Anne. Michael's protective instincts rise up, and he assaults those making the comments.
After thinking some more, Michael realizes that the only family he's ever had is the Tuohys. They have loved him and taken him in, and he decides to make things right with the investigators at Ole Miss. He informs the school board that he genuinely wants to attend their school and was not influenced. The film concludes with real life footage of Michael being drafted in the first round by the Baltimore Ravens.
Michael's story is a beautiful depiction of the real story behind the Tuohy family and their relationship with him. Inspiring and entertaining, The Blind Side is a faith-based film sure to please all viewers.
The True Story of Michael Oher
Born to a mother addicted to alcohol and crack cocaine, Michael Oher had a difficult childhood. He received little attention and had very poor education. He repeated both first and second grades and attended eleven different schools within his first nine years of schooling. At the age of seven, he was placed in foster care. There he rotated between different foster homes and experienced some periods of homelessness. When Michael was a senior in high school, his biological father was murdered in prison.
Michael began his football career at a public high school his freshman year. He later applied to a Christian school and was accepted. While enrolled there, he met Leigh Anne Tuohy. Their family allowed him to live with them and he eventually was adopted.
In order to pursue his passion for football, Michael had to bring his grades up. He would not be accepted by any colleges unless he started receiving better grades. The Tuohys hired a tutor for him, and this gave him the opportunity to go to college as a football player.
After playing for the Ole Miss Rebels, Michael decided to enter into the NFL. Two days later, he revoked his decision in order to carry out his senior year on the Ole Miss team. After completing his senior year, he entered into the NFL draft once more and was chosen by the Baltimore Ravens. From there, he signed with the Tennessee Titans and eventually was drafted by the Carolina Panthers. Today, he is left tackle for the Panthers and is still enjoying his football career. Had the Tuohys not opened their home to him, Michael might never have been given such an amazing opportunity. Their desire to do what was right for a troubled young man is an amazing testimony.
The Blind Side is rated PG-13 by the Motion Picture Association of America for one scene involving brief violence, drugs, and sexual references. It is strongly recommended that parents preview all content to determine what is suitable for their children.