---
The Bible Stories: In The Beginning 4 DVD Collection
Sale price $27.50 Regular price $29.99 You save 8%
Estimated arrival between and for USA.

---
You might also like
Sale price $32.99
Regular price
$54.98
Sale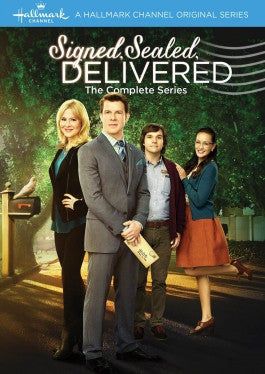 Sale price $24.95
Regular price
$29.99
Sale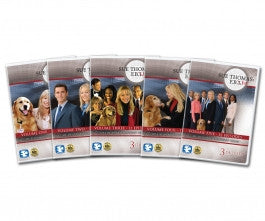 Sale price $95.99
Regular price
$119.99
Sale
—
Sold Out
The Bible Stories: In The Beginning 4 DVD Collection
The Bible Stories: In the Beginning is a collection of four Biblical dramas that together chronicle the beginning of the world. Combining the stories of Abraham, Jacob, Joseph, and Moses, this exhaustive film series will take you on a journey to the beginning books of the Bible, walking you through some of the most exciting events from the books of Genesis and Exodus. Starring Richard Harris, Christopher Lee, Ben Kingsley, Martin Landau, Lesley Ann Warren, Lara Flynn Boyle, Sean Bean, and many other incredible actors, this star-studded film is a whirlwind of drama and excitement. Journey through some of the most iconic events of the Old Testament as you see God deliver His promise to Abraham, Meet Jacob and see his conflict with his brother Esau, follow Joseph on his rise to power in Egypt, and Moses as he leads the people out of Egypt.
Through these four stories, you will see a common thread of divinity as God is ever-present in these true historical events. Together these films chronicle the beginning of the earth and the beginning of God's plan for the world. Through the lives of these patriarchs to the nation of Israel you will come to understand not only the Biblical stories better, but the men who worked to accomplish His will.
The Story of Abraham
In the first The Bible Stories film, follow the life of Abraham as God calls him to leave his homeland and journey to a foreign land. You will learn about Abraham's obedience and willingness to follow God's call as he leaves everything he's ever known all because God told him to. Soon after leaving, Abraham is told by God that he will become a great nation and that God will make his descendants as numerous as the sand of the sea. Abraham and Sarai are very speculative, however, because of their old age and inability to have children.
But, God works a miracle in their lives and soon after, they are born a child by the name of Isaac. This would be an incredible conclusion to a powerful story, but instead, God had to put Abraham through one final test. God told Abraham to take his only son Isaac up on top of a mountain and sacrifice him. Abraham knew that this would mean the end of his lineage, and he had to wonder if God was breaking His promise that Abraham would become the father of a nation. Instead, as Abraham lifted the knife to kill his son, an angel appeared and told Abraham not to kill his son. Abraham's faith had been tested and confirmed and God blessed him abundantly because of his obedience.
The Story of Jacob
In the next film, The Bible Stories: Jacob, you will continue down to the next generation after Isaac, Jacob. In this story you will learn about Jacob and his brother Esau and their continuous quarrels as they grew up together. Eventually, Jacob works a serious deception in order to gain his father's blessing before he died. Fearing for his life and fearing that Esau would come after him, Jacob soon departed and left for a different land.
Here he would meet Laban and his two daughters, Leah and Rachael. He would become massively blessed her and would work for Laban for many years, marrying his two daughters and having twelve children. He would at a later point meet back up with Esau and ask for his forgiveness. Here they would reestablish their friendship and brotherhood and heal many old wounds that they had carried for many years. Jacob experienced an incredible life that was filled with God's providence and protection.
The Story of Joseph
The next film picks right up with Jacob's son Joseph. Follow along as Joseph becomes arrogant because of his dreams and finds trouble with his brothers. His brothers then sold him into slavery and he became a slave to a high-ranking official named Potiphar. After experiencing, even more, trouble here, he would find himself at the lowest point of his life, in jail with no way out. Because of his positive attitude and willingness to work hard, he was eventually given a position of authority in the jail and soon after was able to interpret two men's dreams for them.
Because God was able to interpret dreams through Joseph, he ended up interpreting a dream for Pharaoh himself. Joseph determined that Egypt was about to experience 7 years of feasting followed by seven years of famine. Jacob encouraged the Pharaoh to stock up on supplies and food while they could before the seven years of famine hit. And so Pharaoh put Joseph in charge of all of Egypt and told him to be in charge of stocking up on food for the coming famine. 7 years later, the famine hit, just as God had told Joseph and Joseph ended up reuniting with his brothers because of this devastating world event. Joseph would later bring his whole family to Egypt and here would be born the nation of Israel.̴Ì_
The Story of Moses and the Exodus
Many years later, the nation of Israel would become incredibly numerous and at some point during this, they were put into slavery by the Pharaoh of Egypt. Moses would be the Israelite that was called by God to lead his people out of Egypt. After returning to Egypt, he would speak with the Pharaoh and demand that he let Moses' people go. When the Pharaoh refused, God sent ten plagues on the land of Egypt that would ravage and devastate the land. Once Pharaoh's firstborn son had been killed, he allowed Moses to take his people and go. And so the Exodus began, and Moses led his people out of Egypt. Once out in the wilderness, they would wander around for 40 years before finally reaching the Promised Land.
Conclusion
In these four stories, you will learn the origin story of the Israelite nation and see all the miracles God worked to bring them to their Promised Land. In this almost 11-hour epic series, you will see the divine hand of God and witness incredible dramatizations of some of the greatest stories of the Old Testament.