---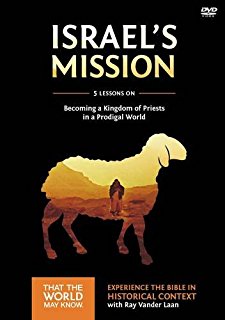 Sale
That The World May Know, Faith Lessons Vol 13: Israels Mission DVD
Additional Information
Director: Judy Grooters
Producer: Judy Grooters
Languages: English
Release Date: 6/7/12
Run Time: 175 Minutes
Subtitles: English
Closed Captioning: No

See More
Sale price $29.99 Regular price $39.99 You save 25%
Estimated arrival between and for USA.

---
You might also like
Sale price $32.99
Regular price
$54.98
Sale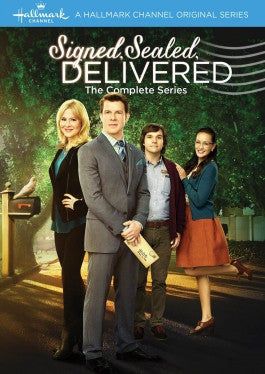 Sale price $24.95
Regular price
$29.99
Sale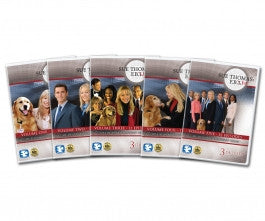 Sale price $95.99
Regular price
$119.99
Sale
—
Sold Out
That the World May Know: Faith Lessons Vol 13: Israel's Mission DVD
That the World May Know: Israel's Mission is a film that focuses on the Biblical history of the geographical locations surrounding and including Israel. What is so special about these places and what do they mean for both the past and the present? Not only does this DVD answer these questions, it also will challenge viewers to become renewed in their faith and to examine what it truly means to be a follower of Christ. Ray Vander Laan, a renowned Christian teacher and historian, guides viewers along their journey and gives them knowledge about ancient and modern-day Israel. This film is captivating and compelling, packed full of information and unique historical insights.
The assignment that God gave his people in the Bible was simple; to bring Christ to every part of the world and to proclaim his glory. Our job is still the same today. We are to share the great love of God to all the people of the world, especially those who are lost. We are all God's children and it is our duty as Christians to share the knowledge of Christ with others. That the World May Know: Israel's Mission challenges viewers to do just that. The content and ideas presented in this film are very thought-provoking and will spark discussion beyond the film itself. This DVD is the thirteenth installment in the That the World May Know series, by Vander Laan. Each of these films focuses on a different topic, all highlighting an aspect of Christianity or something in Biblical history. Informative and highly entertaining, this film is one that you will not want to miss.
Ray Vander Laan
Ray Vander Laan, creator and host of That the World May Know: Israel's Mission has dedicated his life to creating quality content for Christian families to use, as well as a ministry that has reached out to many people successfully. He is an ordained minister, and this has given him a solid Biblical foundation. Vander Laan is known for being extremely well versed in the history of the Bible and the historical events that took place during this time. His films often focus on what the historical knowledge of Biblical times has to do with our lives in the present, providing viewers with an amazing look back into history.
In addition to creating content, he is also head of the Biblical and cultural studies at Holland Christian Schools in Michigan. He oversees this department and teaches classes on these subjects. Vander Laan has fully dedicated himself to sharing the Gospel with others and inspiring them to do the same. He has produced a great number of documentaries, each very different from each other. Perhaps his most well known and most successful series is the That the World May Know series. As of right now, there are thirteen DVDs in total, the most recent one being Israel's Mission.
In this film, he focuses mainly on the mission that God gave to Israel. He commanded his people to love the unlovable and minister to all. It is our duty to see that this gets done, and we cannot shy away from the task ahead of us. It is extremely important that we do not lose courage and take heart in the promises of the Lord. He has commanded us to fulfill this mission, and we will be rewarded for following him in this. That the World May Know: Israel's Mission is a very powerful call to Christians that will inspire them to spread the Gospel and share the love of Jesus.
Vander Laan has dedicated his life's work to sharing the Gospel with others. Whether it is through his teaching classes, preaching sermons, countless DVDs, or numerous inspirational books, he has made a great impact on the world. His work is unique and poignant, appealing to viewers of all ages. Anyone who views That the World May Know: Israel's Mission will be greatly changed as their eyes are opened to the call that Christ has sent out to his people. Though this mission was directed to the people of Israel all the way back in Bible times, it still holds true for Christians today. It is very important to not forget that, and Vander Laan's film series seeks to remind viewers of this fundamental truth.
Study Material
That the World May Know: Israel's Mission is the perfect resource for many different groups. It is ideal for small group study, as it is thought provoking and will spark deep discussion. A companion book can be purchased that will help viewers go deeper into the topics being discussed. This book is highly recommended as it provides even more insight into the Biblical mission that God gave to his people. Vander Laan has specifically designed this DVD for intense study and further research.
This DVD can also be used for families to study together. That the World May Know: Israel's Mission is perfect for homeschoolers to use in study of Biblical history, or any family wanting to enhance their faith together. The topics and lessons are wonderful for older children and adults especially, but can be enjoyed by the entire family with help from the parents. Vander Laan provides a perfect balance of history, research, and inspiring messages to make this film as powerful and thought provoking as possible.
All in all, That the World May Know: Israel's Mission is a DVD that you will not want to miss. Challenging and inspiring, this film causes viewers to reevaluate their faith. They will be filled with a hope and a renewed sense of purpose as Christ's mission to us is unveiled to them in a new light. Vander Laan shows how clearly spelled out the mission is in the Bible, and gives viewers the tools necessary to embark on this mission. Whether you have doubts about your faith or simply need a renewal of faith in your life, That the World May Know: Israel's Mission is a film that will do just that.