---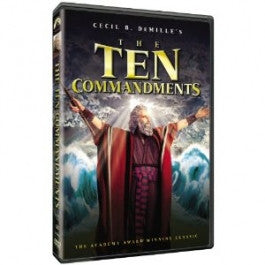 Sale
The Ten Commandments DVD
Additional Information
Cast: Charlston Heston, Yul Brynner, Anne Baxter
Director: Cecil B DeMille
Producer: Cecil B DeMille
Languages: English, French, Portuguese, Spanish
Release Date: 3/28/07
Run Time: 231 Minutes
Screen Format: WS
Subtitles: English, French, Portuguese, Spanish
Closed Captioning: Yes
Region Code: 1

See More
Sale price $15.58 Regular price $19.99 You save 22%
Estimated arrival between and for USA.

---
You might also like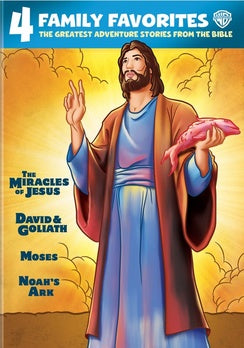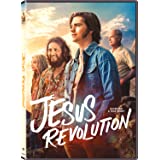 Sale price $15.99
Regular price
$29.95
Sale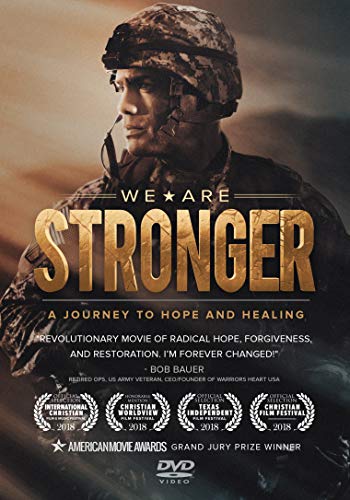 Sale price $9.99
Regular price
$14.99
Sale
The Ten Commandments DVD
Originally released in 1956, this classic Biblical epic reveals the powerful classic story of Moses and their exodus, along with their wandering through the wilderness for 40 long years. Produced and directed by Cecil B. Demille, and shot in VistaVision technicolor, this is a classic Paramount Pictures film that has endured through generations. Still considered to be one of the very best Christian movies, this Charlton Heston-led epic is a must-watch. Filmed on location in Egypt, Mount Sinai, and the Sinai Peninsula, the film was the final work of Cecil Demille, along with it being his very most successful accomplishment. The Ten Commandments is a classic work of cinema that is well worth a watch.
The film dramatizes the life and times of the Hebrew who was adopted and made an Egyptian prince after his divine encounter with Pharaoh's daughter in the Nile River. When he grew up, Moses would go on to lead his people out of slavery and out of Egypt into a better land. The film spotlights Moses' encounter with God on Mount Sinai, where he received the Ten Commandments; the rules that would dictate how the Israelites should live and how they should act. The Ten Commandments has become well-known for being one of the most financially successful films ever made, grossing around $122.7 Million at the box-office; an impressive feat for the time, and also considering that it had a budget of only $13 million.
The Ten Commandments features a massive list of popular actors from the time, including the powerfully-portrayed lead role of Charlton Heston. Heston became well-known for his role in the movie, and was even nominated for a Golden Globe Award for Best Performance by an Actor in a Motion Picture. Another big part of the film, Yul Brynner ended up winning the National Board of Review Award for Best Actor after his stunning performance as Rameses. The movie also features Anne Baxter as Nefretiri, Edward G. Robinson as Dathan, Yvonne De Carlo as Sephora, and Debra Paget as Lilia.
Awards and Accolades
This Christian movie has long been recognized as a well-crafted film and has always remained as a popular and well-done film. It was nominated for seven Academy Awards, including Best Picture in 1957. It ended up winning the Academy Award for Best Visual Effects, due to its impressive visual graphics that helped add depth and realism to the film. It became the most successful film of 1956 and adjusted for inflation, it is estimated to be the seventh highest grossing film of all time. It was selected in 2008 by the American Film Institute as #10 on its list of best films in the epic genre. It has been aired on network television every year during Passover/Easter since 1968. In 1999, it was also selected for preservation in the United States National Film Registry by the Library of Congress due to its importance and classic nature.
The Story of Moses
Moses is first introduced in the biblical account of Exodus, where we meet him as a baby. At the time Moses, was born, Pharaoh began to realize that the Hebrews were quickly growing into a great nation. If they continued to grow anymore, Pharaoh feared they would either revolt or take over. So, he ordered that any male babies that were born be murdered to keep the Hebrew population down. Moses, however, was kept safe by God, and he was eventually found by Pharaoh's daughter and taken in to be her son. She had a Hebrew, who was in fact, Moses' mother, raise him and then she took ownership of him once he grew up.
When Moses grew up, he began to realize the incredible oppression that was all around him. He realized his own people were being brutally oppressed and he wanted to help. However, one day when trying to defend a Hebrew, he killed an Egyptian, landing himself in serious trouble. And so, Moses had to run away so he wouldn't be caught. While he was gone, he met a woman and married and stayed for several decades away from Egypt. One day while he was out walking, he encountered a burning bush. He quickly realized that this was no ordinary bush, though. It was continually on fire, but it wasn't every burning up. Moses realized this was God trying to communicate to him. God commanded Moses to go back to Egypt and liberate his people from the oppressive hand of Egypt. With some reluctance, Moses eventually went back to rescue his people.
He encountered a lot of trouble when he returned, though. This wasn't going to be a simple process; Pharaoh adamantly refused to let his people go. Following this came the ten plagues; ten vile events that riddled the Egyptian land in all kinds of horrific disasters: water into blood, frogs, flies, and gnats. Once Moses sent the final plague, Pharaoh lost the thing that mattered to him most, his firstborn son. After this, Pharaoh commanded Moses to get out, and take everyone with him. Once Moses and the Israelites arrived at the Red Sea, though, they looked back to see Pharaoh's army and chariots mounted and drawing nearer. They began to lose faith, until Moses called on God for protection and the Red Sea parted before them. The Israelites crossed and then the sea came crashing down upon the entire Egyptian army.
After this, because of the Israelites' horrible attitudes, God commanded them to wander aimlessly in the desert for 40 years. Thus began the long and treacherous journey. Eventually, they arrived at Mount Sinai where Moses went up the mountain and spoke to God. God gave Moses The Ten Commandments here; the list of rules that would be the guidelines for the Israelites and how they were to live their lives. They would continue their journey through the desert for 40 years, under the care and guidance of Moses.
Conclusion
The Ten Commandments brings this dramatic and powerfully moving biblical epic to life and it still stands up over 60 years later. This film is a classic, recognized by both Christians and non-Christians alike as an incredible movie of epic proportions.
Starring: Theodore Roberts, Charles de Rochefort, and Charlton Heston
---
Release: 1956
Run Time: 231 Minutes
Rated: G
#of Discs: 2
Languages: French, English, Spanish, Portuguese
Subtitles: English, French, Spanish, Portuguese
Format: Widescreen, Closed-Captioned
Region:1 (USA, Canada)