---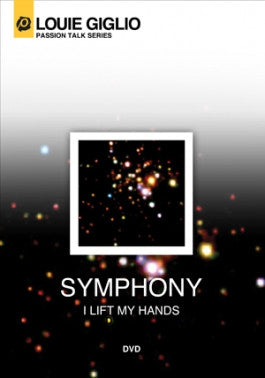 Sale
Symphony: I Lift My Hands by Louie Giglio DVD
Watch Trailer
Additional Information
Cast: Louie Giglio, Chris Tomlin
Release Date: 3/12/08
Sale price $9.17 Regular price $12.99 You save 29%
Estimated arrival between and for USA.

---
You might also like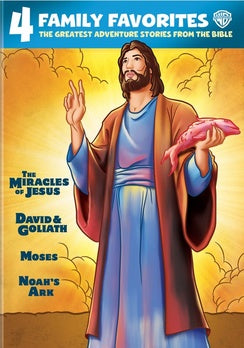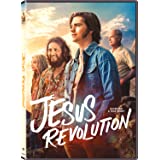 Sale price $15.99
Regular price
$29.95
Sale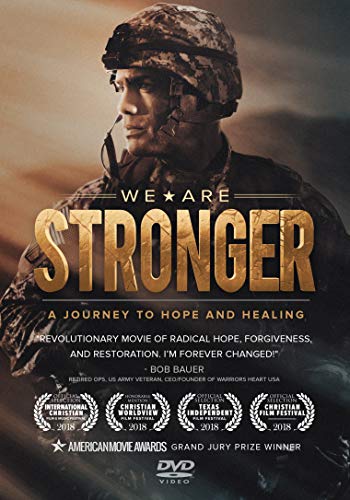 Sale price $9.99
Regular price
$14.99
Sale
Symphony: I Lift My Hands by Louie Giglio
Every rock, every tree, every star and planet and creature is singing the praises of the God who created them. Yet even in the midst of this great symphony of praise God desires to hear one voice; your voice. Though he has the entirety of creation shouting his praise, God goes to unfathomable lengths to give you the opportunity to shout his praise as well, through his Son.
From Louie Giglio comes a message of truth and joy, as seen on the Christ Tomlin "And If Our God Is For Us" tour̴Ì_Symphony: I Lift My Hands.
All Creation Sings
A message on the depths of creation and the ways that it shouts the praise of its Creator, Louie Giglio strives to help us wrap our minds around how a universe so endless and full of wonder can sing praise. As whales and stars and trees shout the glory of God you will be struck by the bigness of God and the insignificance of your own life in the view of the universe. Yet, in the midst of this symphony of praise shared in Symphony: I Lift My Hands Louie Giglio shares an even greater truth. That in the midst of our insignificance God loves us deeply and passionately longs to hear one more strain added to the symphony of creation; our voices. And, he has given us the music, so to speak, to sing. He has sent his son to give us a voice in the choir.
But why? Why would a God who made the universe, who has creation singing his praise choose to go to such great lengths to add our voice to his choir? Is it because he prizes us above all of creation? That we hold a higher place in his heart than stars and mountains? That he loves us above the heaven and the earth? What is our response? Through Louie Giglio's message Symphony: I Lift My Hands you will be struck by God's awesome power, your heart will be stirred by God's amazing grace, and you will be inspired to take your place in his symphony.
Louie Giglio
Louie Giglio is a well known name in the Christian world. He has written numerous books, pastors a church in Georgia, and has delivered many powerful messages, such as Symphony: I Lift My Hands, about the heart of God and his desire for us, his children. His heart for the world, and his deep relationship with his creator have inspired many and challenged many more. Louie Giglio attended Georgia State University, Southwestern Baptist Theological Seminary, and Grace Theological Seminary. After Seminary, Louie and his wife Shelly started a Bible study for college students at Baylor University where Louie was continuing graduate studies. Soon large portions of the student population were attending these weekly meetings, and Louie realized the impact and importance fostering a love of God in the hearts of young adults was, his heart for the "university movement" was born. Starting in 1995 the Passion Movement spread across the nation. Started by Louie, this movement brings together millions of people in events across the country for prayer and worship. In 1995 the Giglio's also moved from Waco, Texas to Atlanta, Georgia to care for Louie's dying father. After their move the Giglio's started sixstep records as part of the Passion Movement. This label his home to Christian artists such as Chris Tomlin, Matt Redman, Kristian Stanfill, and Passion. In 2009 Louie and Shelly founded the Passion City Church in Atlanta, Georgia along with Chris Tomlin and Matt and Beth Redman. The Passion City Church's motto is "for God, for people, for city, for world."? Louie's deep faith and love will inspire you through his message Symphony: I Lift My Hands.
Passion Talks
Louie Giglio's message Symphony: I Lift My Hands is part of his Passion Talk Series, a series focusing on the many attributes and goodness of God. How Great Is Our God, the first message, speaks on the infinite love of God. Indescribable focuses on the incredible glory of God, manifested through his creation and his Son, Jesus Christ. Hope When Life Hurts Most, another film in the Passion Talk Series discusses how God's goodness and glory show even in the most difficult of situations, and how we can use times of trial to shine God's light. Fruitcake and Ice Cream, a fun message from Louie Giglio, shows how sometimes the best things in life are not what we are looking for, but turn out to be the things we discover we cannot live without in the end! All of Louie Giglio's Passion Talks will fill viewers with the same hope, joy, and peace as Symphony: I Lift My Hands.
Conclusion
As viewers of all ages listen to whales, rocks, stars, and more literally singing God's glory and praise they will be struck by God's might, majesty, and power. As Louie shows you through scripture God's power in and purpose for creation you will be struck by your insignificance in the grand scheme of the universe. Yet in the beautiful strains of creation, and in the smallness of your own role, you will be stirred by the story of God's plan to include you in the chorus. Through Symphony: I Lift My Hands Louie Giglio reminds viewers that God is powerful, God is good, and that even in the midst of your own insignificance God prizes you above the stars and mountains. You may be small and helpless, but God has gone to great means to include you in the choir of creation. He longs for you to join in the symphony, and your voice, no matter how small or off key, makes him smile.
Symphony: I Lift My Hands has not been rated by the Motion Picture Association of America and may include topics and issues not suitable for all viewers. As always, it is recommended that parents preview all content to determine what is suitable for their children, but the film Symphony: I Lift My Hands is generally considered appropriate for most audiences.