---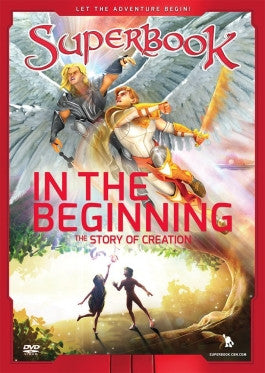 Sale
Superbook: In the Beginning DVD
Additional Information
Director: Bryant Paul Richardson
Producer: Sean Roche
Languages: English
Dove Approved: Dove Family Approved
Run Time: 50 minutes
Subtitles: Spanish
Region Code: 1

See More
Sale price $8.23 Regular price $19.99 You save 59%
Estimated arrival between and for USA.

---
You might also like
Sale price $32.99
Regular price
$54.98
Sale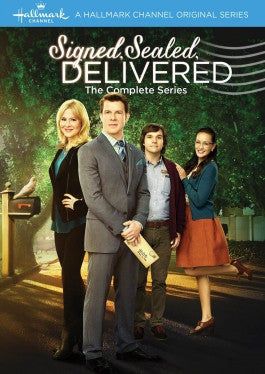 Sale price $24.95
Regular price
$29.99
Sale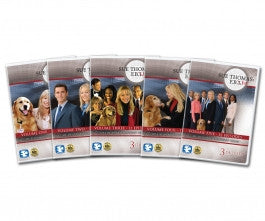 Sale price $95.99
Regular price
$119.99
Sale
—
Sold Out
Superbook: In the Beginning DVD
Superbook: In the Beginning is one of the very first episodes of the Superbook series. Originally started as a Japanese anime television show, Superbook was later brought to America and resurrected in an American television show. This film follows Joy, Chris, and Gizmo as they go on an unexpected adventure. One day, they find themselves transported back to the beginning of time. They are witnessing the dawn of creation, and they are completely in awe of what they are seeing. However, their journey turns to something much darker and more dangerous as Satan makes an appearance. They then witness the fall of man and a gigantic heavenly battle between Satan and God himself. Fortunately for them, Superbook comes to rescue them. They are taught many lessons through this. Chris then disobeys his father and sneaks into a top-secret quantum lab that is off-limits to him. Deciding to teach him a lesson, Superbook appears and takes him on a journey that will teach him lessons about obedience, discernment, and wisdom. Superbook: In the Beginning is the perfect animated DVD for children. It is full of important lessons that will impact children, and parents will be grateful for this resource. Children will be delighted and entertained by this film and will leave wanting more of Superbook's amazing adventures.
The Origin of Superbook
Before Superbook: In the Beginning was released or even created, Superbook was something much different. This series started out as "Animated Parent and Child Theatre"ÌÎ_̴Ìà?. Originally an anime series created in Japan, Superbook was created to teach children important Bible stories and themes through fun, animated adventures. It was designed specifically to spark discussion between parents and children.
The Superbook series chronicled the entire Bible, from the Old Testament all the way through the New Testament. Key characters are shown and important stories are highlighted. There were fifty two episodes in total of the original Superbook series. From there, the creators of the original anime episodes decided to partner with an American broadcasting station, in order to gain more viewers. The Christian Broadcasting Network accepted this partnership, and the American Superbook series was born. This series was decidedly less in the style of anime, and more traditional in American animation. Superbook: In the Beginning is the very first episode of the American series.
The original anime series centers around a character named Christopher Peeper. He is a young boy who stumbles across a very exciting treasure; the Bible. This is then referred to as Superbook and is seen talking to Christopher on many occasions. There is no doubt that this book is alive and active, just as God says it is. Christopher has a friend named Joy who embarks on many adventures with him. He is also often seen with his friend Gizmo, who is actually a wind up robot. He is a toy, but he can walk and talk. However, he needs to be wound up quite often, which Christopher takes as his responsibility. The trio experience many adventures together, including traveling back in time. This is the same trio that appears in Superbook: In the Beginning. They are animated quite differently, but the main character structure is the same.
In the very first episode of the original series, Joy is helping Christopher clean out the attic. His father has many random possessions up there, each of them quite eccentric, just like his father. He is a college professor with a very unique streak, and the things in the attic reflect this. While they are cleaning, the two friends discover a book. It is extremely out of the ordinary, as it is glowing and seems to call to them. Christopher tries to open it, but is unable to. No matter how hard the two friends try, they cannot pry this book open. However, it suddenly opens on its own and casts a blinding light on Christopher and Joy. They are then sucked into it, where they are thrown back into time. When they arrive, they realize that they have landed in the Garden of Eden. Here, they witness the creation of Adam and Eve and the events that later led to the Fall of mankind.
Themes in Superbook: In the Beginning
Throughout Superbook: In the Beginning, children are taught many different lessons. One of them comes expressly from the character of Chris. The film begins with him appearing to be very lazy. He hates schoolwork and will do anything in his power to avoid doing it. He does not like to study or read or finish his responsibilities. Instead, he simply wants to do things on his own time and does not want to be mature. However, as the film progresses, Chris is taught many things from the character of Superbook.
Superbook teaches him what it means to be a positive person and to have a happy attitude. Instead of being selfish and wanting our time to ourselves, we should be generous and give back to others. We have been given so much and we should show that we are thankful for this by blessing others and working hard. As Superbook: In the Beginning continues, Chris slowly begins to change. He learns what it means to truly work hard and he is impacted greatly by the events that he witnesses. In the beginning of the film, he disobeys his father and does not seem to care what the consequences are. However, at the end, he realizes that he has done wrong and learns what it means to do the right thing.
Superbook: In the Beginning is filled with lessons about obedience, a good attitude, responsibility, maturity, among many others. Each of these lessons is geared toward children and is presented in a fun, animated manner. This film is perfect for families to watch together and is designed to give children a Biblical basis at a young age. Superbook is a hero that all children can look up to, and they will learn the value of the stories contained within their Bibles.