---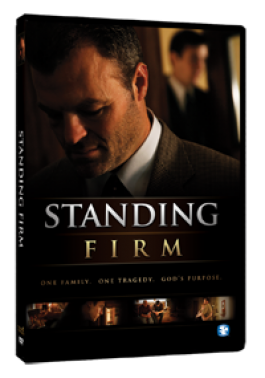 Sale
Standing Firm DVD
Watch Trailer
Additional Information
Cast: Rob Reisman, Eric Stevenson, Deb Prohaska, Aaron Slack
Director: Kyle Prohaska
Producer: Kyle Prohaska, Kevin Michael
Languages: English
Release Date: 8/23/06
Run Time: 80 Min

See More
Sale price $11.99 Regular price $14.99 You save 20%
Estimated arrival between and for USA.

---
You might also like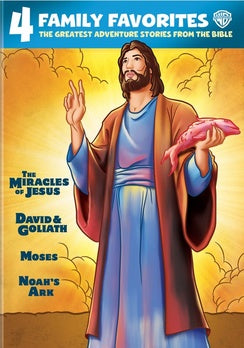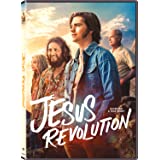 Sale price $15.99
Regular price
$29.95
Sale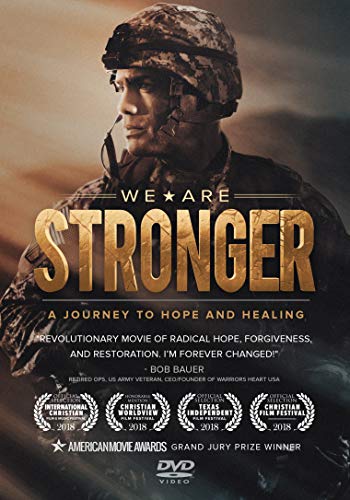 Sale price $9.99
Regular price
$14.99
Sale
Standing Firm
When reluctant churchgoer Dave Corwin loses his beloved wife he ends his relationship with the church. His life is in pieces, his bitterness is growing, and his relationship with his loving son Steven begins to fall apart. But even in the midst of his father‰ۡó»s anger, Steven is unwilling to let his Dad slip away. Will his prayers be enough to reach his father before bitterness destroys the family he has left? From Praise Pictures comes a film about finding God‰ۡó»s purpose in the midst of pain‰ۡÌÝÌÒStanding Firm. Starring Rob Reisman, Eric Stevenson, Dave Gifford, Aaron Slack, and Maggie Whitton.
A Life Torn Apart
Dave Corwin (played by Rob Reisman) had all he ever needed. A good job, an obedient son, and a wonderful loving wife. In fact, his wife was all he thought he ever needed. She was his life and breath. But then tragedy struck. Dave Corwin‰ۡó»s beautiful wife‰ۡÌÝÌÒhis everything‰ۡÌÝÌÒslipped away. And suddenly his life was in pieces. His wife was gone. And he had nothing to fill her place. He begins working late, filling the void with paperwork. He runs himself into the ground, and then even further. The bills start piling up. The bitterness grows. Foreclosure seems to be in the not to distant future. A reluctant churchgoer his entire life, Dave sees someone he can blame. He blames God. And he ends his ‰ۡÌÝ?relationship‰ۡó? with the church. Slams the Bible down on the cold pew and walks out. He walks out of everything his wife ever held dear.
Meanwhile, in the film Standing Firm, Dave‰ۡó»s son Steven (played by Eric Stevenson) has been watching his father with growing concern. He misses his mother. She was the kind one, the one who laughed and smiled. The one who shared his faith. He misses her, but he does not blame God. He only is concerned for the growing bitterness he sees in his father. He tries to reach out, but his father lashes back. And like so many other pieces of Dave‰ۡó»s life, he begins to shut his son out. Steven‰ۡó»s faith is unwelcome by his father and the love of the son is pushing his father to more anger. But Steven is not about to give up on his father. He tries one thing and then another. But then he realizes he will never reach his grieving parent through his own strength. So Steven does the only thing he can. He steps back, and with his grandfather (played by Aaron Slack) and best friend, Maggie (played by Maggie Whitton) begins to pray. But Dave has one question keeping him back from the love of his father and son... ‰ۡÌÝ?Why?‰ۡó? And it continues to haunt him. Will Steven find an answer and regain his father before bitterness and grief destroy what is left of their family.
Finding Purpose In The Pain
The film Standing Firm is a moving film. More than that, however, it addresses issues and questions that have haunted all individuals‰ۡÌÝÌÒbelievers or not‰ۡÌÝÌÒat one point in their lives. Why would a good an loving God allow us to experience pain? Standing Firm reminds viewers that often in the darkest parts of our lives, the events cloud our vision of God‰ۡó»s goodness. We see only the loss, the pain, the heartache and forget the good things he has done and is doing (yes even in the pain). More than that, however, Standing Firm offers unique encouragement for those who are watching a loved one walk through suffering‰ۡÌÝÌÒmuch like Steven in the film Standing Firm. The film reminds viewers that we cannot fix the suffering or the heart of the one who is suffering‰ۡÌÝÌÒonly God can do that. What we can do, however, is walk with them, love them, extend grace to them, trust in God‰ۡó»s timing, and most importantly pray. Standing Firm is a powerful story about trusting in God‰ۡó»s goodness, trusting in his love, and remembering that prayer is powerful‰ۡÌÝÌÒit can transform even the most bitter of hearts.
Praise Pictures
The moving film Standing Firm was the first movie ever produced by the small Christian film company Praise Pictures. Inspired by the independently produced Christian films Flywheel and Facing The Giants believer Kyle Prohaska decided to write and produce his own independent Christian film. The production soon became an entire congregation endeavor after his church Niagara Frontier Bible Church in Lewiston, NY jumped in to help. A lesson on faith, and generosity, the film sprang up out of the donations of family and friends. After producing the film Standing Firm, the company began working on many other films in the Christian market. Focusing on the details that can sometimes fall through the cracks‰ۡÌÝÌÒsocial marketing, web design, DVD authoring, etc.‰ۡÌÝÌÒthe company strove to help other small Christian producers make an impact for Christ in the world of media. Praise Pictures also started a website in 2009 dedicated to helping promote the trailers of upcoming Christian films, spreading the word about powerful films produced by small Christian companies. In 2014 the company produced their second film Love Covers All a story about faith and trusting in God‰ۡó»s timing.
Conclusion
A story about finding purpose in the pain, and trusting God with the hearts of those you love most Standing Firm will encourage and inspire viewers of all ages. As you watch Dave struggle with the loss of his wife, you will be reminded that even in the moments when God feels the furthest away, he is still near. And as you watch Steven struggle to reach out to his father‰ۡó»s heart you will be reminded that your most powerful tool is prayer.
Standing Firm has not been rated by the Motion Picture Association of America and may include topics and issues not suitable for younger viewers. This film received the ‰ۡÌÝ?Faith Friendly‰ۡó? award for all ages from the Dove. As always, it is recommended that parents preview all content to determine what is suitable for their children, but the film Standing Firm is generally considered appropriate for most audiences.