---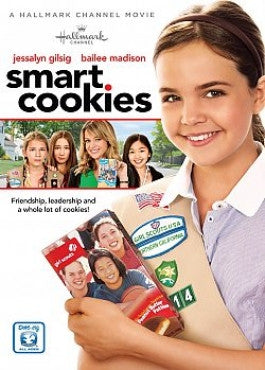 Sale
Smart Cookies DVD
Additional Information
Cast: Patricia Richardson, Jessalyn Gilsig, Bailee Madison, Ty Olsson
Director: Robert Iscove
Producer: Harvey Kahn
Languages: English
Run Time: 87 Minutes
Screen Format: WS
Closed Captioning: Yes
Region Code: 1

See More
Sale price $12.98 Regular price $14.99 You save 13%
Estimated arrival between and for USA.

---
You might also like
Sale price $32.99
Regular price
$54.98
Sale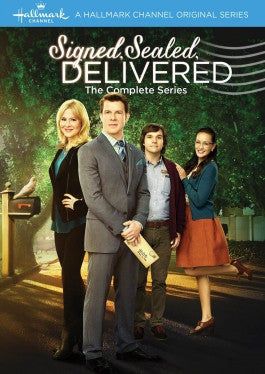 Sale price $24.95
Regular price
$29.99
Sale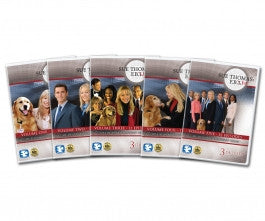 Sale price $95.99
Regular price
$119.99
Sale
—
Sold Out
Smart Cookies
For high maintenance real estate agent Julie Sterling life holds little time for anything but her job. No relationships. No community service. No hobbies. And definitely no kids. When she is asked to lead a struggling group of girl scouts, Julie's first response is a resounding "no." Forced together, the girls and Julie struggle to find common ground. As the annual cookie drive approaches, however, Julie discovers she could learn a thing or two about life from these struggling girls. From Hallmark channel comes a heartwarming story about a transformation from Chanel to cookies for one woman and her troop --Smart Cookies. Starring Jessalyn Gilsig, Bailee Madison, and Patricia Richardson Smart Cookies will warm your heart and remind you to never give up. Your whole family will enjoy this delightful and enjoyable comedy as they watch this clean and family friendly title together from FishFlix.com.
Film Summary
Real estate agent Julie Sterling (Jessalyn Gilsig) has one focus in life. Her job. Her career is everything, and everything in her career. She's so focused on her job that it took her a whole week to realize her boyfriend was not talking to her anymore. He had given up. Her highest goal is to be number one real estate agent. She is close too, just two sales away from being named "Real Estate Agent of the Year." That is when her bossLola (Patricia Richardson) decides to masquerade a company-wide promotion attempt as a company-wide commitment to community service. The heroine of Smart Cookies realizes her plans just might be flying out the window. Julie gets-- or rather is forced by her equally driven boss-- to lead a group of struggling Girl Scouts. Now Julie, as viewers will see on Smart Cookies, likes the idea of a promotion. What she does not like, however, is the idea of becoming a den mother to a group of struggling girls. After all she is not exactly girl scout material-- privileged, prissy, and, well, not exactly the outdoorsy type. She is, what the girls call, "high maintenance." It is only for ninety days, however, and Julie figures she can fork out enough time to fulfill her girl scout duties and still become "Real Estate Agent of the Year."
Then she meets the girls. These five hopeless girls-- a troop named the "Fireflies"-- barely ever succeed at anything. Even though the newest member, eager young Daisy (Bailee Madison), seems excited, Julie can foresee it wearing down to the hopelessness of the other four girls. Struck by their lack of self-esteem and happiness, Julie decides to do something she has never done before, put her job on hold, and bring friendship and self-esteem to the lonely girl scouts of Troop 114. As she gets to know her girls Julie finds her heart warmed by their earnest desire to succeed. So, as Smart Cookies delightfully portrays, she comes up with a plan. Her troop, the Fireflies, will sell the most cookies in the annual cookie sales, achieve top honors, and win a trip to the Rose Bowl Parade to ride on the centennial Girl Scout float. It's not as easy as it sounds, however. The Fireflies have to get over their own doldrums, and their biggest rival the Monarchs will fight them tooth and nail every inch of the way. Will the girls be able to reclaim hope, and will Julie be able to set aside her self absorbed career focus in order to help them reach the top?
Service And Other Themes
Their are many positive themes throughout the film Smart Cookies. The strongest theme is the concept of setting aside your own hopes, desires, and dreams in order to help someone else. For Julie, her world had become so wrapped around herself, that she could not see anyone else around her. It took a lot of effort on her part to set aside her selfish ambitions in order to bring hope to someone else. Smart Cookies is a good reminder to viewers of all ages to stop, look around, and serve someone before you help yourself. It is a lesson on humility and sacrifice. Smart Cookies also ties in the theme of finding joy in the little moments, the little things. The girl scouts of Troop 114 had become so used to disappointment in the big issues of life, that they had forgotten how to laugh at the little things. With Julie's help (and a few comical moments at the heroine's expense) the Fireflies are able to regain their joy and enthusiasm for life, and with that comes hope. Smart Cookies also dishes out a reminder to all viewers not to judge someone based on their appearance. Julie does not exactly look like the ideal den mother when she shows up on her first day after taking over the troop, but she has some heart, and eventually the girls realize that judging her based on her first appearance was not a kind thing to do.
Conclusion
Filed with touching moments, positive themes, and plenty of clean comedic moments, Smart Cookies is the perfect film for a family movie night. The girls scouts can empathize with the poor scouts who get a "high maintenance" for a leader, and the non-girl scouts can empathize with Julie as she tries to keep up with her gang of girls in six-inch stilettos. Together, however, everyone can enjoy a story about finding hope and serving others in the most unlikely ways. Grab your box of Thin Mints, Samoas, Tagalongs, or whatever your favorite cookie may be and buckle up for a wild ride on the roller coaster of Girl Scouts.
Smart Cookies has not been rated by the Motion Picture Association of America. This film received the "Family Approved" award for all ages from the Dove Foundation. As always, it is recommended that parents preview all content to determine what is suitable for their children, but the film Smart Cookies is considered appropriate for most audiences.