---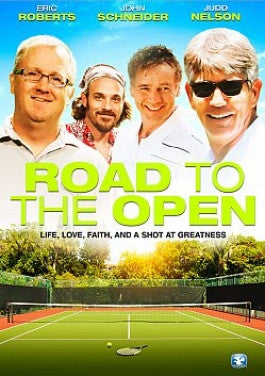 Sale
Road To The Open DVD
Additional Information
Director: Cole Claassen
Producer: Maurey Dahlen, Phillip DeVona
Languages: English
Dove Approved: Dove Approved Ages 12+
Run Time: 91 minutes
Screen Format: WS
Subtitles: English
Closed Captioning: Yes
Region Code: 0

See More
Sale price $11.99 Regular price $19.99 You save 40%
Estimated arrival between and for USA.

---
You might also like
Sale price $32.99
Regular price
$54.98
Sale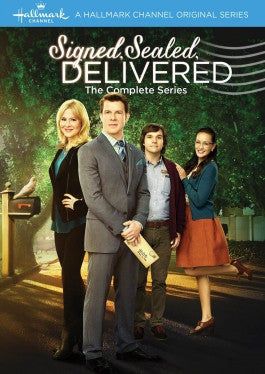 Sale price $24.95
Regular price
$29.99
Sale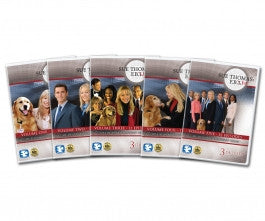 Sale price $95.99
Regular price
$119.99
Sale
—
Sold Out
The Road to the Open DVD̴Ì_
Troy McKay and Philip DeVona star in the heartwarming story of a friend who helps his widowed tennis partner move on after the death of his wife in The Road to the Open DVD. After losing his wife to breast cancer, Jerry (Troy McKay) struggles to raise his ten-year-old daughter while his best friend, Miles (Philip DeVona) is stuck in a fantasy world of professional tennis. But what trust fund kid Miles have, it turns out Jerry needs, and together they take a long shot chance at a tennis tournament, and life.
We All Get Stuck
The Road to the Open explores the lives of two friends who have both become stuck when what they expected in life didn't pan out. Miles lives near the tennis court out of a trailer, unconcerned about income because of the support of a trust fund. He can afford to be unique and to hold onto his tennis playing past because of his trust fund income, but it seems as though Miles has never let go of the future he dreamed of, playing tennis. He now deals with anger management issues and instructs random individuals with a mix of vicarious hope and underlying bitterness over the fact his opportunities and talents never took him as far as his dreams.
Best friend Jerry has lived a less self-centered life but is arguably just as stuck, or more, as Miles. Having gotten married, Jerry was living his dreams until his wife died of breast cancer, leaving him alone with their young daughter. Jerry has found it difficult to move on and lives a reclusive existence with his daughter, his sole outlet being the occasional tennis game with Miles. But while Jerry thinks his chance at happiness and love has passed him by, his best friend, his young daughter, and life may have other plans.
While letting himself be drawn out of his comfort zone to help Miles pursue his dream of competitive tennis, Jerry finds himself enjoying life more than he has in years. Then, there is Sam from work, an attractive coworker that Jerry feels sure is out of his league. It takes some of Miles' unique encouragement to remind Jerry no one is out of his league and that he is an amazing father and a great catch for any woman. With Miles' encouragement and a thought-provoking question from his daughter ("Do you think you'll ever get married again?") Jerry finds himself propelled both into the world of tennis and the world of being emotionally available to his own dreams again. Both with Miles and his love life, Jerry now faces The Road to the Open.
What To Do On Our Dreams Fall Apart
We all know what it's like when dreams do not become reality. How we handle the disappointments in life can have a great deal to do with the people we're around. In this heartwarming journey of rediscovery, we see the impact that even one, admittedly eccentric, friend has on the life of a widower approaching middle age. Jerry thought he had everything you ever wanted; a loving wife, a beautiful little daughter, but then his dreams were taken away from him by cancer.
The Road to the Open tackles the sensitive emotional topics of how we handle our grief and whether we let it bring us to a stop or if we keep living. Many emotional challenges can make us want to withdraw, as Jerry has in the movie, but life isn't done with him, even if Jerry feels like he is done with life.
Between the innocent wish his daughter has for him to be happy and the encouragement of his odd best friend, Miles, we get to watch Jerry almost shanghaied back to life. In order to help his tennis-obsessed friend, Jerry is willing to step outside his comfort zone and embrace the past time he used to enjoy more thoroughly before tragedy and everyday life sucked the joy out of Jerry's existence
At first, it appears that The Road to the Open is actually about Miles' adolescent pursuit of a lost tennis dream, but "the open" is more accurately about the open possibilities that Jerry rediscovers by unselfishly helping his longtime friend. In the end, we are left wondering who is helping whom and we wonder whether Miles may not be as self-absorbed and out of touch with reality is he at first appears.
And somehow in doing something for Jerry, Miles, who has anger management issues and goes to group therapy, seems to find help for his pain as well. Together tackling their arch nemesis, the Gollant brothers, Miles and Jerry find a new purpose for life, and this reinvigoration spreads to their areas of hurt and isn't simply limited to the field of tennis.
Talk It Over As A Family
The Road to the Open is rated PG for minor themes and elements and light language but is, in general, a very family friendly exploration of two friends and the emotional wounds that have left them stuck. After watching the DVD The Road to the Open, it may be fun and helpful to discuss what dreams haven't come together as you expected with your family.
It may be interesting to talk about the dreams you felt were important early in life and share them with your children. What childhood or adolescent goals didn't materialize for you? How did that make you feel? How do you feel about it now, later in life?
Ask your children what goals or dreams haven't come true or pan out the way they had hoped. What kinds of disappointments have they had school or with friends? How have they handled it?
Using the example of The Road to the Open, talk about how to handle disappointments and what you could do to get moving in areas where you are stuck as individuals or as a family. Talk about what role God has in caretaking for our dreams and what responsibility is His and what part belongs to us. Is it ever too late to pursue your dreams? What would Jerry tell us about it by the end of the movie?