---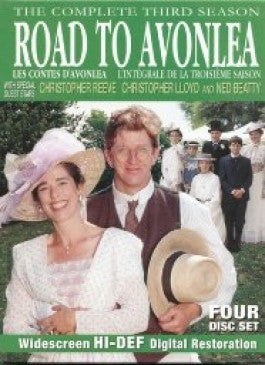 Sale
Road To Avonlea: The Complete Third Season Remastered DVD Set
Additional Information
Cast: Sarah Polley, Jackie Burroughs, Mag Ruffman, Zachary Bennett
Producer: Trudy Grant
Languages: English, French
Run Time: 600 mn
Closed Captioning: Yes
Sale price $41.58 Regular price $64.99 You save 36%
Estimated arrival between and for USA.

---
You might also like
Sale price $32.99
Regular price
$54.98
Sale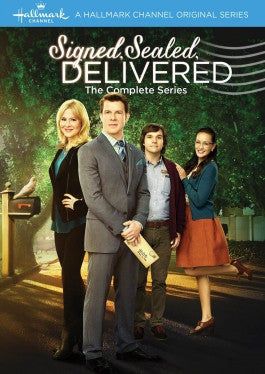 Sale price $24.95
Regular price
$29.99
Sale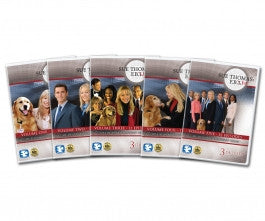 Sale price $95.99
Regular price
$119.99
Sale
—
Sold Out
Road To Avonlea: The Complete Third Season
The award-winning television show Road to Avonlea continues into its third season in the Road to Avonlea: The Complete Third Season Remastered DVD Set. After receiving high praise from its excellent first two seasons, the journey continues with a remarkable third season. Following the adventures of 10-year old Sara Stanley, and the various goings-on of Henrietta King, Olivia Dale, and the whole King family, get ready for a heartwarming adventure in this next season. Experience more moments with these beloved characters as you see them experience new challenges and face new experiences. Season 3 features several more guest stars, including Christopher Lloyd, who would later go on to win an Emmy for his remarkable performance.
In season 3, Olivia's simple wedding get wildly and ridiculously complicated once Hefty decides to take over the planning. As soon as she takes charge, she begins estranging anyone and everyone in the family, leading to incredible drama that may call the wedding off entirely! Hefty also encounters strife with Sarah until Sarah trades places with a waif well-versed in street smarts that passes as her double to escape Hefty's controlling and unrelenting grasp. However, trouble manages to follow Sara as she runs and ends up far away from her home with Gus Pike.
Meanwhile, Felix starts his own delivery service, but encounters a terrible accident during a competition with a rival in the business. Felicity is encouraged to apply for a scholarship at Kingscout Ladies College in Nova Scotia. Attempting to impress her other peers, Felicity lies and pretends that her real parents are dead. She further goes on to deceive them into thinking she was left a large sum of money once her parents supposedly died. And sadly, this is the season where Marilla Cuthbert dies, leaving no will behind. Because of her lack of a will upon her death, this leave Rachel Lynde to fight for Green Gables.
Season 3 is a terrific season of the show and one worth adding to your collection. With a 600 minute runtime, this show contains a plethora of enjoyable experiences and dramatic episodes spanning across 4 DVDs. These episodes have also been restored to High Definition Widescreen for the ultimate viewing experience. Season 3 contains such classic episodes as "The Ties That Bind", "Another Point of View", "A Dark and Stormy Night", and the two-part episode "But When She Was Bad: She Was Horrid".
About The Road to Avonlea
Road to Avonlea is a Canadian Television series that first aired in Canada in the 1990s, and is similar in style to other classic dramas like Little House on the Prairie, Anne of Green Gables, or Dr. Quinn, Medicine Woman. It aired between 1990 and 1996 and aired shortly after the Canadian airing in the United States. It was produced by Sullivan Films in association with CBC and the Disney Channel. Based on a number of books by L.M. Montgomery, (especially her novels The Story Girl and The Golden Road), the television show follows the adventures of 10 year-old Sara Stanley, a rambunctious girl not too dissimilar from Anne of Green Gables. Other characters from various Montgomery books make appearances throughout the show including several characters from Anne of Green Gables.
Eventually, the show began to adapt into its own entity, using the Avonlea and Montgomery characters more as the premise for the show, and not trying to make a direct adaptation of any of the books. As the show got older, viewers were able to watch their favorite characters, who they had grown attached to over the years, grow up and face new experiences. This created for a heartwarming and familiar drama that helped win audiences from all over North America over to these charming characters.
Roughly 30 book titles have been released by independent authors based off stories found in the Road to Avonlea television show. The series is set in the fictitious town of Avonlea on Prince Edward Island in the early 1900s. It follows the lead character of Montreal heiress Sara Stanley, a wealthy 10 year-old girl sent to Avonlea to live with her two maiden aunts, Hetty and Olivia. He wanted Sara to be nearer to her late mother's family after he is placed under house arrest for a scandalous embezzlement crime.
Over the years, the show began to change from being Sarah's experiences in Avonlea and eventually came to focus chiefly on the King family and their experiences in the town of Avonlea. Sara Stanley ended up leaving the show after a few season, making one guest appearance later on in the show. It was cancelled in 1996 after 7 incredible seasons, a longer than usual run for a television drama. The show had a terrific run, garnering many rewards and becoming a favorite among many. It had become a show as loved as classics like the Anne of Green Gables movies or even the long-running Little House on the Prairie drama. All in all, the show had 91 episodes, along with a reunion movie after all episodes had finished airing.
Conclusion
Road to Avonlea: The Complete Third Season Remastered DVD Set continues the magnificent TV show with new drama, new stories, and new characters. Featuring a variety of memorable episodes, moments, and guest appearances, Road to Avonlea: The Complete Third Season Remastered DVD Set is a terrific continuation of the show. Because of its success and reception, it was able to continue on for four more seasons after this show. 25 years later, this show is still loved and respected as the classic that it truly is. Based on the wonderful stories of L.M. Montgomery, this television is a perfect blend of her style with television, creating one of the best period dramas of recent history. This is an excellent addition to your collection if you enjoy Little House on the Prairie, Dr. Quinn: Medicine Woman, and even When Calls the Heart. Featuring genuine moments of romance, drama, and love, this is an incredible television drama you don't want to miss!