---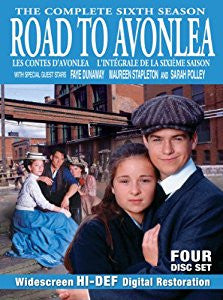 Sale
Road To Avonlea: The Complete Sixth Season Remastered DVD Set
Additional Information
Cast: Sarah Polley, Jackie Burroughs, Mag Ruffman, Zachary Bennett
Producer: Trudy Grant
Languages: English, French
Run Time: 600 mn
Closed Captioning: Yes
Sale price $41.65 Regular price $64.99 You save 36%
Estimated arrival between and for USA.

---
You might also like
Sale price $32.99
Regular price
$54.98
Sale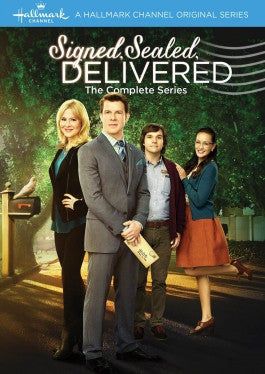 Sale price $24.95
Regular price
$29.99
Sale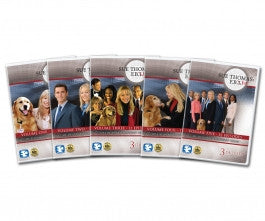 Sale price $95.99
Regular price
$119.99
Sale
—
Sold Out
Road To Avonlea: The Complete Sixth Season
Follow the continuing story of the King family in the penultimate season of Road to Avonlea. In Road to Avonlea: The Complete Sixth Season Remastered, follow your favorite characters as they journey through new experiences and face new challenges together. As the show begins to wind down, we see the characters in an older and more mature state, which naturally leads to more mature storylines and characters. After five terrific seasons of the show, Sullivan continues his masterpiece television drama with another season full of character, heart, and fascinating drama.
In Road to Avonlea: The Complete Sixth Season Remastered, the first annual bachelor auction takes a rough turn when Simon Tremayne is talked into believing that Hetty will bid on him. However, when the time comes, he is in for a rude awakening when she doesn't even try. Felix and Izzy work together to purchase a fox farm, but their friendship is deeply strained when Felix is forced to find a new business partner to replace Izzy. In some rather heartbreaking news, Rachel Lynde suffers a stroke in this season, leaving Davey and Dora under the watch of Hetty. When Rachel finally returns, she struggles to speak again and fight through the idea that she is a permanent invalid. She must work, with perseverance and patience to restore the belief that she will get better, if she continues to work hard.
After a long period away, Cecily is able to return from the sanitarium. Once she returns to Avonlea, she must slowly learn how to get back into the swing of everyday life. A surprise shock ripples through the town when Sara Stanley breaks the difficult news that she is leaving the town of Avonlea. She has decided to study abroad in Paris, and it is question if and when she will ever return. The town must learn how to deal with her departure and continue to move on and live life without her in town. Felicity begins to prepare for medical school until her close friend dies in childbirth. She begins to wonder if maybe medical school is not the right place for her to be and she questions whether she could really bear the difficulties that come along with the job. She does eventually decide to accept Gus' marriage proposal. But when she does, she learns the startling news that he has been lost at sea, and may very well have been killed.
Below is a description of some of the very best episodes from season 6 of Road to Avonlea:
Lonely Hearts
This fantastic episode of Road to Avonlea features a light-hearted and enjoyable concept. The town prepares as Avonlea's own White Sands Hotel decides to host the first annual Avonlea Festival and Bachelor Auction, where the women in the town can bid on bachelors for the day. Clive Pettibone and Muriel Stacey begin to fall in love. Meanwhile, Hetty King is unexpectedly paired up with her own business partner, Simon Tremayne which leads to some humorous results as the night goes on. Love is in the air of Avonlea in this fantastic episode from the series!
Comings and Goings
Sara Stanley returns home to the island and to Avonlea in a warm reunion. Louisa and Hetty butt heads as they both have desires to take Sara on tours of different locations around the world. Louisa announces her plan to take Sara on a tour of Europe and Hetty announces that she was going to take Sara on a cross-Canadian train trip. However, Sara leaves them both with a bittersweet surprise. She isn't going to be able to go on either trip as she is leaving soon to study abroad in Paris. Sara must find a way to tell them both that she is leaving for Paris before it is too late. At the end of the episode, Sara departs to pursue her dreams in Paris, and Aunt Hetty and Louisa must finally come to terms with the fact that Sara is gone and they can't be her mothers any longer. Sara has finally moved onto bigger things.
Homecoming
The King Family receives exciting news; Cecily King is well enough recovered from her tuberculosis that she is finally able to come home. Alec travels to the sanitarium to pick up Cecily, but he quickly learns from the doctor that her disease is not gone forever. He warns Alec to be prepared and that this disease will come back eventually. Felicity begins to find her own trouble as well when she learns that nearly the whole town of Avonlea is mocking her for dropping out of medical school. Even her own mother is disappointed in her and sees her as a failure. When Cecily returns to town, people begin to disbelieve that Cecily is truly better and they begin to avoid her as well. Soon, both Cecily and Felicity become aggravated by being the outcasts of the town. In the end, Janet and Alec learn that they can't treat Cecily like a patient forever and that they need to relax their rules so she can continue to live a normal life. Felicity, on the other hand experiences more trouble when she learns that Gus' ship has been lost at sea and she may never see him again.
Conclusion
With some heartwarming stories and some shocking stories, Road to Avonlea Season 6 takes you on an emotional roller coaster. This fantastic continuation of the series easily lives up to every season before, continuing the incredible stories of the characters of Avonlea. This show is similar in a lot of ways to other older classic television dramas like Dr. Quinn: Medicine Woman or Little House on the Prairie. Both shows feature incredible drama with fascinating and endearing characters and situations. This show is also family friendly and completely clean, making it the perfect show to watch together as a family. With clean and Christian values, and a great cast of characters based on the works of L.M. Montgomery, this television drama would make a fantastic addition to your collection.