---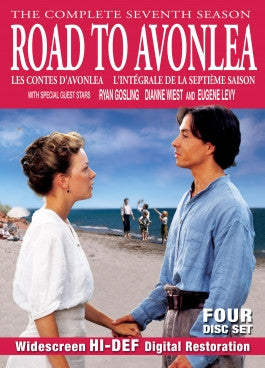 Sale
Road To Avonlea: The Complete Seventh Season Remastered DVD Set
Additional Information
Cast: Sarah Polley, Jackie Burroughs, Mag Ruffman, Zachary Bennett
Producer: Trudy Grant
Languages: English, French
Run Time: 600 mn
Closed Captioning: Yes
Sale price $39.99 Regular price $64.99 You save 38%
Estimated arrival between and for USA.

---
You might also like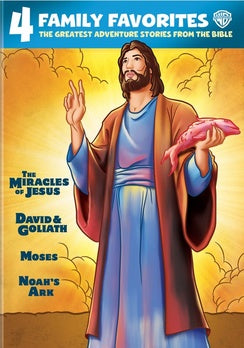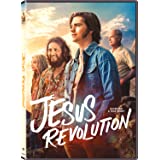 Sale price $15.99
Regular price
$29.95
Sale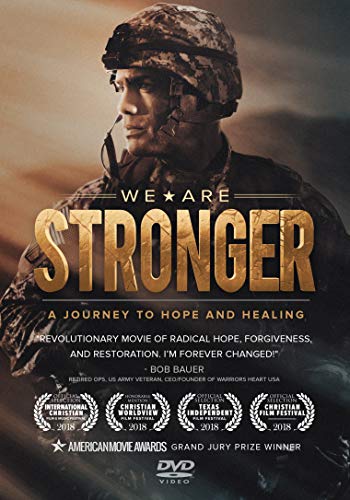 Sale price $9.99
Regular price
$14.99
Sale
Road To Avonlea: The Complete Seventh Season
The well-loved, popular television series concludes in its seventh season in Road to Avonlea: The Complete Seventh Season Remastered. This 4-disc DVD set contains the final chapter in the long and incredible journey of the King family and the people of Avonlea. Stories will resolve and conclusions will be reached in this fascinating ending to a beloved series. These characters that you've known and grown to love over the past six years face new opportunities and begin to see their lives head in several different directions. With new instances of romance, drama, and heartbreak, what will happen to the town of Avonlea, the King family, and all of the wonderful characters of the quaint little town of Avonlea.
The King family must learn how to cope with some difficult changes both in their personal lives and in the community. These changes could dramatically affect the feel of the town and their own family, as they threaten to change the very course of their lives forever. In this final adventure of the saga, you will see how the King family must experience change together while still learning how to grow together as a family. Felicity and Stuart work together in this season to open a foundling home for orphans. Here, they can help provide for orphans and take care of their needs. And meanwhile, Felicity and Stuart manage to grow closer together. Soon afterwards, Stuart surprises Felicity with a marriage proposal. Felicity, heartbroken over the loss of Gus, is ready to move on and start a new life with Stuart. Accepting his proposal, Felicity begins to make preparations for the wedding. However, before they are wed, she receives word that Gus may still be alive. Will Felicity choose to move on to Stuart, or will she postpone the wedding, in the hopes of waiting for Gus?
The Avonlea schoolhouse also undergoes change and is thrown into major jeopardy when it is threatened with closure. Hetty, unwilling to see the schoolhouse go under, challenges Carmody to a contest to keep it open. Between the two of them, havoc ensues as they attempt to battle it out in a thrilling and hilarious contest. Will Hetty's sheer will and determination be enough to keep the schoolhouse open? Or will it finally close after all these years of education and learning?
Izzy also is torn between two different directions when her Aunt Lilian comes for a visit. Soon after arriving, she announces her plans to take Izzy all the way to Boston. However, Izzy is torn as Felix does everything in his power to get her to stay in Avonlea and be with him. Jasper and Olivia's life is thrown into chaos when the Avonlea cannery they have worked so hard on burns to the ground. They find themselves distraught, not knowing what to do or how to continue on after the tragic loss. With heavy hearts, they begin to wonder if they should start a new life for themselves in England. The Road to Avonlea: The Complete Seventh Season Remastered contains some of the most memorable and classic stories from the series with riveting stories and events that will have you captivated until the final credits.
Remastered Collection
Whether you were a big fan of Road to Avonlea when it aired on TV, or this is your first time watching through the series, the Road to Avonlea: The Complete Seventh Season Remastered set is the definitive way to watch through the show. Each frame has been masterfully remastered in beautiful widescreen high-definition for the best possible viewing experience. This 4-disc collection contains not only all 13 episodes from season 7, but also a variety of bonus features to help add to the incredible experience of the show. This wonderful season of the show looks better than ever in this masterful remastering of the series.
The Best Episodes from Season 7
This conclusion to the series features several terrific episodes, including Love May Be Blind, But the Neighbours Ain't, a classic story about the events leading up to the Dominion Day Picnic. This includes Felix King, pressuring Izzy to deepen their relationship, but Izzy is not quite ready to take the next step. Olivia King-Dale wants to start having more children, but Jasper isn't ready for that, especially with his possible plans to move to a teaching job in England.
In Return to Me, episode 11 from Season 7, a mysterious telephone call interrupts Felicity and Stuart's wedding, leading Hetty and Felicity to conduct a search for Gus Pike all over South Carolina. As the wedding looms ever nearer, Felicity continues to be haunted with the idea that Gus may still be alive!
And in the final episode of the series, Hetty, Felicity, and a blind Gus Pike return to Avonlea to find it completely changed. The cannery has burned down, there's a newborn baby, and many people are beginning to move away from the town. Felicity finally admits to Gus about her relationship with Stuart, but it is here that she must make the difficult decision " will she marry Stuart, or go back to her relationship with Gus?
Conclusion
A lot can be said about the wonderful legacy of Road to Avonlea. This dramatic show based on characters from L.M. Montgomery's classic works features a lot of heart, drama, and adventure, all told in a heartwarming and enjoyable fashion. In addition, this show features family-friendly content and storylines making it the perfect show to watch together as a family. Other shows like Little House on the Prairie, Dr. Quinn: Medicine Woman, and even more recently, When Calls the Heart, have provided us with timeless family-friendly adventure for us to experience together as family. This is a real testament to the fact that there are popular shows with clean and uplifting entertainment.
Road to Avonlea is a classic television show, and is a wonderful set to add to your collection if you enjoy Little House on the Prairie, When Calls the Heart, or Anne of Green Gables. This L.M. Montgomery-inspired series is sure to keep you captivated and entertained.