---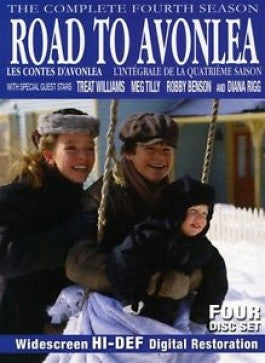 Sale
Road To Avonlea: The Complete Fourth Season Remastered DVD Set
Additional Information
Cast: Sarah Polley, Jackie Burroughs, Mag Ruffman, Zachary Bennett
Producer: Trudy Grant
Languages: English, French
Run Time: 600 mn
Closed Captioning: Yes
Sale price $41.65 Regular price $64.99 You save 36%
Estimated arrival between and for USA.

---
You might also like
Sale price $32.99
Regular price
$54.98
Sale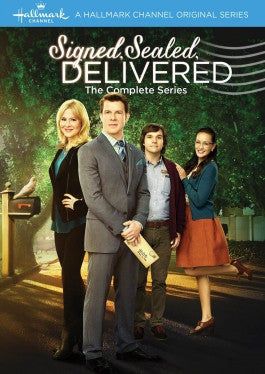 Sale price $24.95
Regular price
$29.99
Sale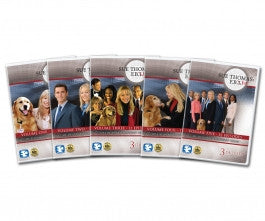 Sale price $95.99
Regular price
$119.99
Sale
—
Sold Out
Road To Avonlea: The Complete Fourth Season
The Journey continues in season 4 of Road to Avonlea! Witness the continuing adventures of Sara Stanley and her cousins as they continue to wreak havoc with their misadventures in the quaint little town of Avonlea. In Road to Avonlea Season 4 you can see the continuing journeys of Sara Stanley and the King Family as you begin to witness more and more life events as the family grows older and steps into different phases of life. Each episode contains heart, romance and drama as you experience another year of the King family and the Avonlea townspeople. There is never a dull moment in this mythical town, based on the works of L.M. Montgomery, famous author of Anne of Green Gables. Each episode tells a different story and together, this season is a powerful and dramatic one for the show. As the characters begin to grow older, the subjects of the show begin to reach a more mature level and new experiences take the King family into uncharted territories.
Season 4 was an eventful time for the Road to Avonlea characters, as it contains notable events such as Olivia going into labor. This is a difficult time for her as complications arise in the process and she begins to wonder if she might indeed lose her baby. This season also features a notable episode revolving around Hetty. In this episode, she takes a brief sabbatical from teaching and decides to write pulp romance novels, something that takes the town by storm and surprises many people. In her place, Clive Pettibone takes on the difficult job of teaching the children, but it becomes quickly apparent that his teaching methods are drastically different from Hetty's. Shortly after taking her place, he is called out by the school board for using militant and unusual practices in his teaching of the school. Havoc quickly ensues!
This season also introduces some conflict between Gus Pike and Felicity as he decides he wishes to court her. However, he is quickly stopped by Arthur Pettibone, who won't give his approval or consent for them to court. After this, Gus is willing to do whatever it takes for him and Felicity to be together, even if Arthur refuses to let them court. Changes also come to the town of Avonlea itself as an industrialist comes into town, determined to turn this quaint little village into a modern town. With his desire to turn Avonlea into the city of the future, will the townsfolk allow him, or will they be able to stop him? Hetty and Jasper eventually decide to work together, producing a motion picture presentation to put a stop to the industrialist and his propositions for the future of their small town.
Notable Episodes from Season 4
Road to Avonlea Season 4 contains a number of memorable moment from the show, including the very first appearance of Selena Dale and the rest of Jasper's family. Some of the show's very best episodes are contained on this season, with some of the best episodes listed below.
Lady and the Blade
In this, the second episode of season 4 of Road to Avonlea, Hetty King is driving Olivia King-Dale absolutely crazy with her rigid approach to child rearing. Meanwhile, Alec and the schoolboard encounter their own share of problems when trying to find a new teacher to take the place of Hetty in Avonlea. After making a bet with Olivia, Hetty writes a pulp novel that Olivia decides to submit secretly to the Charlottetown newspaper. To hide Hetty's identity, and so Olivia won't be caught, she submits it under a fake name: H.E. Leroi. When Hetty eventually finds out, she is angry with Olivia. That is, until she receives a check from the publishers and a proposal for her to write more novels for them. Meanwhile, the school board eventually makes a decision and hires Clive Pettibone, an ex-military man, to teach the school. Havoc ensues when Hetty sees him, and realizes he is the same man that she saw prowling around an abandoned farmhouse earlier that week. They eventually work out their differences when they discover that they both have a love for writing novels, and both do it under pseudonyms.
The Dinner
Janet and Alec King are able to get away for a romantic evening together. Eating and then dancing at the White Sands Hotel. They leave Felicity in charge of the household for the evening, which immediately goes south when she makes romantic plans of her own. With a free night, it means she and Gus are finally able to get out for a romantic evening of their own. But, Felicity is still in charge of taking care of her siblings for the evening. The whole night, she does her best to pawn off her siblings on others so she is able to sneak away with Gus. When Gus arrives, he slowly realizes that he and Felicity are alone in the house together, which leads to an awkward dinner together. In the end, they are caught and Alec is enraged that Gus and Felicity were alone together for the evening. Angered, Alec refuses to let Gus and Felicity ever see each other again. However, Gus stands up for himself and asks Alec for his proper permission to court Felicity officially. Alec eventually gives his blessing and allows Felicity to see Gus again.
Conclusion
Road to Avonlea Season 4 continues the long-running and incredibly well-received television drama with another 13 episodes of excitement, drama, and adventure. Watch as all of your favorite character continue to grow older and experience new things together as a community. What's even better, Road to Avonlea is a clean and family-friendly TV series that is perfect for your whole family to watch together. Similar to other classic television dramas like Little House on the Prairie or When Calls the Heart, this is a terrific television series perfect for you to watch together as a family. See the world of L.M. Montgomery come alive!