---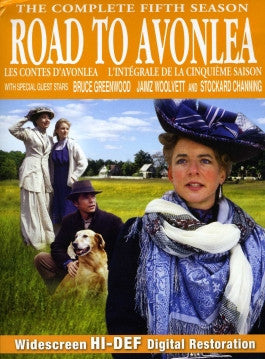 Sale
Road To Avonlea: The Complete Fifth Season Remastered DVD Set
Additional Information
Cast: Sarah Polley, Jackie Burroughs, Mag Ruffman, Zachary Bennett
Producer: Trudy Grant
Languages: English, French
Run Time: 600 mn
Closed Captioning: Yes
Sale price $41.65 Regular price $64.99 You save 36%
Estimated arrival between and for USA.

---
You might also like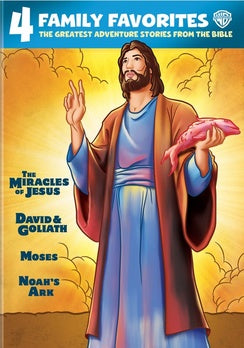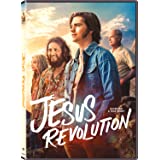 Sale price $15.99
Regular price
$29.95
Sale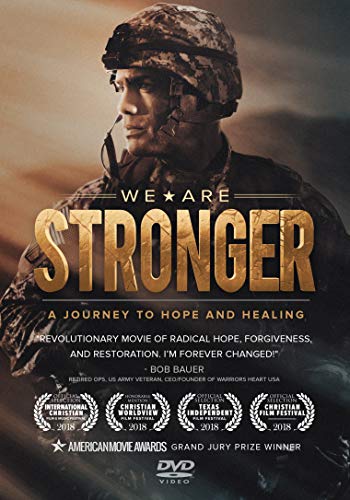 Sale price $9.99
Regular price
$14.99
Sale
Road To Avonlea: The Complete Fifth Season
As the townsfolk blossom and mature into their next stage of life, so Road to Avonlea continues to grow and mature as an incredible television show. In this Canadian-produced television series that ran from 1990-1997, follow the lives of Sara Stanley and the King Family in the quaint little town of Avonlea. This incredible television drama, based on characters created by L.M. Montgomery, is a classic show perfect for the whole family to watch together. After 4 wonderful seasons, the show continues into its fifth season, continuing the trend of combining both laugh out loud stories and emotionally touching ones. This is a compelling drama with fascinating characters and terrific storylines. Now you can experience these episodes like never before on this special 4-disc collection Road to Avonlea: The Complete Fifth Season Remastered DVD Set. Each episode has been masterfully restored in beautiful wide-screen high definition, creating a crystal clear digital restoration.
This special collection contains all 13 episodes from season 5 of Road to Avonlea along with special bonus features to help add more depth to this impressive collection. This is truly the optimal way to experience the Road to Avonlea: The Complete Fifth Season with remastered graphics, every episode in sequential order and special bonus features. Experience the Road to Avonlea in a whole new light, and whether you've been a long-time fan of the show or have never seen it before, this is the ideal way to experience it.
You will experience some of the best stories from the series in the Road to Avonlea: The Complete Fifth Season, with some truly memorable stories. In season 5, we see that Sara Stanley has begun to mature into a woman, although she still has moments where she's rambunctious and her trouble-making self. Despite her maturity and growth into a woman, she still maintains her penchant for trouble and can often be found at the forefront of wherever the trouble may be. She finds she has truly become a member of the world of Avonlea and she has finally accepted this as her true home. However, as she grows older, she begins to think about when the day comes that she'll have to leave Avonlea and go somewhere else. Is she ready to face the outside world and begin her adult life: away from her home of Avonlea?
Trouble also arises between Felix and his father as he makes the bold statement to his father that he never wants to be a farmer. He has no desire to continue the family tradition and has aspirations in completely different directions. This causes some serious conflict between his father and himself, and together they must learn how to sort out their differences and come to a resolution. Hetty turns 50 and the townsfolk makes preparations to celebrate this momentous occasion. However, the party quickly turns into a depressing disaster when Hetty learns that her writing contract is going to expire. The publishers who are in charge of publishing her work decide that her work has become stale, and because of this they have chosen to let her go. This makes her decide to endure a risky operation and take some big gambles in regards to her life and her future.
Meanwhile, a politician makes a visit to the little town of Avonlea and encourages Alec to run for office. Alec is initially excited by the prospect of becoming a politician and changing the world, but the more time he spends with the politician, the more he begins to question his rather shady business dealings. Will Alec follow along with whatever the politician says or will he choose to do the right thing and always be honest? Jasper and Olivia also make a bold life decision by purchasing the cannery. After acquiring it, they begin to change the way it works, applying new ideas and striving to improve productivity. This series also has some more serious and intense moments, including Cecily falling ill with tuberculosis. Janet must make the difficult decision of whether or not to send her to a sanitarium where she can get the help she needs.
As Gus and Felicity begin to draw closer, Gus pops the question and asks for Felicity's hand in marriage. However, he is heartbroken when she turns him and down and he makes the difficult situation to leave Avonlea. Sara also experiences more maturing and growing up in this season and even has her very first kiss. Janet gets into serious trouble along with Viola Elliot when the two of them decide to go joyriding in Miss Stacey's car: without permission.
Guest Stars
Road to Avonlea: The Complete Fifth Season Remastered DVD Set also features some notable guest stars. Bruce Greenwood makes a guest appearance as Caleb Stokes. Stockard Channing appears in an episode as Viola Elliot. Gordon Pinsent appears as John Hodgson, Linda Sorensen plays Isabelle Carrington, and Jaimz Woolvet plays Booth Elliot.
Conclusion
If you have watched the previous four seasons of Road to Avonlea, or are looking for a new television drama to watch, this is an excellent option. Not only does it have timeless stories with classic characters and settings, it's family friendly and clean to watch together. Road to Avonlea is similar in style to other older television classics like Little House on the Prairie or Dr. Quinn: Medicine Woman. This is also a perfect tie in to the Anne of Green Gables movies, another series based on the works of L.M. Montgomery.
Sullivan helps bring together a quaint and beautiful world in Road to Avonlea with memorable characters and storylines. This show was so well received, it went on to produce 7 seasons in total, along with a movie at the very end. This has been a well-loved show, garnering thousands of fans around the world. And while the show was originally produced in Canada, it has received a major following in other countries, including America as well. This is an emotional and humorous television drama that is a must-watch for all fans of L.M. Montgomery.