---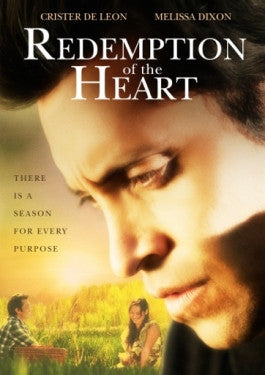 Sale
Redemption of the Heart DVD
Sale price $9.99 Regular price $12.99 You save 23%
Estimated arrival between and for USA.

---
You might also like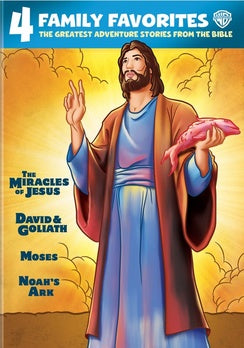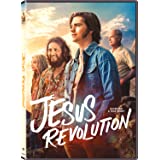 Sale price $15.99
Regular price
$29.95
Sale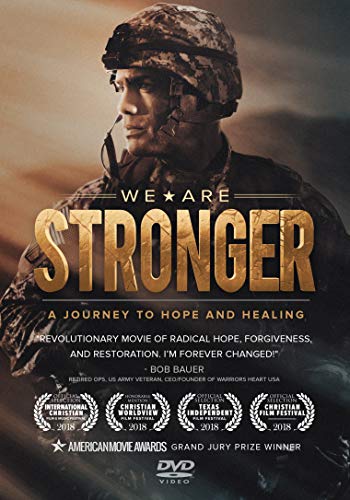 Sale price $9.99
Regular price
$14.99
Sale
Redemption of the Heart
This film is a positive reminder that for every purpose, there is a season. This encouraging video is a reminder that no matter where we are in our lives, we can be brought out of our darkness and into the light. In this film, you will see the story of Alex Montoya, who has over time begun to drift away from Christ. Finding he is in a very down and out situation and is unable to make payments. After coming out of a difficult relationship and finding himself stuck in the middle of incredible financial debt, he finds himself drawn back into his old ways, robbing innocent people with the help of his friends. Redemption of the Heart is a powerful story that tells us that we can always find redemption and forgiveness through Christ. No matter what the situation is, we can find hope in Christ.
The Old Alex Montoya
Redemption of the Heart centers around the single character Alex Montoya. This is a man who has seen some hard times in his life. He's been through abusive relationships, had a difficult life growing up, and has experienced a lot of heartache and difficulty in his life. He's tried to find God before and has attempted to restore his life and relationships. Sadly, most of his efforts have been in vain and he has never been able to successfully find his way back to God. At this point in his life, he finds himself incredibly down and out. He doesn't have any money, he has debtors breathing down his neck and he doesn't know how to make it anymore. It's at this time that he meets up with his old friends, including Daniel, who seems to be the ringleader of the gang. Daniel encourages Alex to join them in their latest business venture, which is really just a new scheme to part people from their money. In this plan, they're going to offer people a certain amount of money for their cars and then they'll drive off with the car. The problem is, the checks that they write aren't truly worth anything and they won't be able to be cashed. So, the gang will drive off with their car and the customers will be left with a completely valueless check.
In Redemption of the Heart, Alex finds himself torn between the two worlds. He would love to get back to a relationship with God and he really wants to find faith and hope again. Sadly, he can't seem to see how that will help him out of his dire financial straits and with seemingly no other options, he decides then and there that he will join Daniel and their friends on this latest venture. After pulling off several successful heists, Alex begins to grow more comfortable with this new life of his. He begins to forget about everything that was good in his life and he begins to realize his life is to be a criminal, plain and simple.
They eventually come up with a new idea to take their deception to the very next level. It is decided that they will go into churches and pose as missionaries. Their plan is to go in, make presentations to churches, and ask the churches for money or donations to help them feed hungry children. And so, in Redemption of the Heart, they work on their presentations and begin going into churches asking for donations and if they can make presentations to the churches. The system begins very well. It's very easy to go in and tell people that you are a missionary, but as they quickly discover, it takes a lot more to come across as a genuine Christian. As they get in deeper and deeper with this scam, they begin to wonder if they can truly pull it off and look like convincing Christians.
The situation becomes even further complicated when Alex begins to get close to one of the ladies that works at this church. As they get closer, Alex begins to realize that he is falling in love with this woman. But the problem is, he's been lying to her all along, making her believe that he is really a missionary trying to raise money for starving children in third world countries.
In Redemption of the Heart, Alex is eventually found out after some investigative research by a church. The police end up coming for Alex and as he tries to run away, he begins to feel a terrible pain in his chest. He falls to the ground in incredible pain, and wakes up in the hospital. He has had a horrific heart attack.
The New Alex Montoya
When Alex wakes up, he is told that he should not have survived his heart attack and it's an utter miracle that he was kept alive. It makes him begin to realize that it's almost like something is keeping him from dying. And through all of this, he begins to wonder if maybe there is more to faith than he originally thought. As he begins to meet with the pastor at the church he was trying to rob, he becomes overwhelmed with their willingness to forgive him. While some members of the church want him arrested and gone, one pastor in particular fights for Alex to be forgiven. Alex begins to find faith through all of this, and this is where he begins to experience true Redemption of the Heart.
Conclusion
Redemption of the Heart is a powerful and enjoyable film that is a well done look at a man who found himself at rock bottom and was able to find redemption through faith and the cross of Jesus Christ. If you need redemption in your own life or you want to be inspired by a story of redemption, forgiveness, and hope, this is a powerful Christian movie to watch. This makes for a terrific movie for a family movie night as it has a powerful story and a great message.