---
Sale
Ragamuffin DVD
Watch Trailer
Additional Information
Languages: English
Dove Approved: Dove Family Approved
Run Time: 137
Screen Format: WS
Subtitles: English, Spanish
Region Code: 1

See More
Sale price $7.97 Regular price $19.99 You save 60%
Estimated arrival between and for USA.

---
You might also like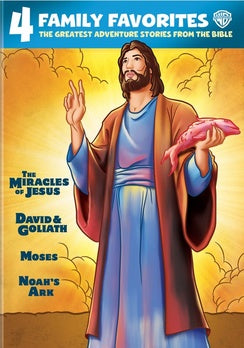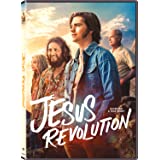 Sale price $15.99
Regular price
$29.95
Sale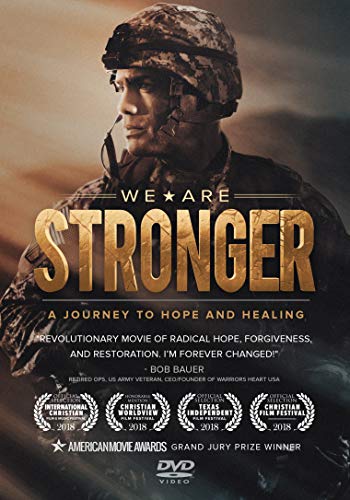 Sale price $9.99
Regular price
$14.99
Sale
Ragamuffin
He was a little boy who loved music despite his father's threats. He was a young man who passionately played for Jesus. He was a man who gave up rising fame as a Christian artist to live with, love, and serve the Navajo people. Ragamuffin is based on, and tells the story of, the life of Rich Mullins (as played by Michael Koch)-- the man who gave up everything to love like Jesus on a Navajo reservation. He struggled with alcohol, smoking, and anger, but his story shines as an example of the power of God's grace.
Synopsis
As young boy Rich Mullins, the star of Ragamuffin, lived with his family on a tree farm in Indiana. For his father, he was only a disappointment. John Mullins, Rich's father, expected his oldest son to take over the family farm, but his son was only interested in playing music-- a sissy interest in John's mind. Sissy or not, Rich's interest stayed, and as he moves out and into college he writes and sings endlessly for Jesus. He catches the eye of the Christian music industry-- because honestly he was really good-- but soon turns a recording contract down to live and serve the Navajo people. Rich Mullins, is totally in love with Jesus, and completely, passionately dedicated to serving him. But the life of Ragamuffin's protagonist is not exactly peachy clean. He struggles with smoking, anger, and alcohol. One minute he's singing praise songs to Jesus, the next he's angrily smashing phone booths and admitting to his mentor that he has a hangover. God was not done with his life, yet, however, and Ragamuffin tells the amazing story of God's great grace through the life of Rich Mullins.
The Real Rich Mullins
The film Ragamuffin is based on the real life of Rich Mullins, the singer/songwriter who turned down fame and fortune to serve the Navajo people. Rich Mullins was born to John and Neva Mullins-- tree farmers in Indiana. He had two brothers, and two sisters, all of whom liked farming. Because of his interest in music, Rich was a disappointment to his father who expected him to take over the family farm, and so he was the recipient of many hard words and actions. Despite his struggles with his father, Rich was raised in a Christian home and his family actually attended a Quaker church for the early part of Rich's life. The Quaker's values would have great influence over his later music. In 1974 the young man who inspired the film Ragamuffin headed off for college. Working in a parking garage to pay for his schooling, Rich graduated Cincinnati Bible College four years later, but his time in a band-- Zion, for which he wrote most of their music-- had left its mark. After college Rich worked as the youth pastor and music minister at a church in Kentucky. For three years music was only a hobby for the young pastor, until he realized the impact music could have on the faith and lives of young people. So, Rich Mullins started pursuing music full time, recording and performing hundreds of songs. His "big break" came in 1981, when Christian artist Amy Grant heard his song "Sing Your Praise To The Lord" and asked to use it in her next album. Rich Mullins decided to move to Nashville and begin recording as a solo artist. During the next few years he wrote numerous songs for Amy Grant, recorded his own albums, and toured. He also served briefly as a missionary in South Korea and Thailand. During this time, a visit to an Indian Reservation forever changed his life, as viewers will see in the film Ragamuffin. In 1988 Rich moved to Wichita, Kansas to work on a degree in Music Education while still writing and recording music, as well as directing a music ministry at a local church. He graduated in 1995, and promptly moved to the Navajo reservation in Tse Bonito, New Mexico to teach music to children. Throughout his life Rich struggled with many addictions and problems, but his life still stands as an example of the changing power of God's grace. His deep desire to love like Jesus, serve those around him, and praise God's name are lessons to everyone who sees the film Ragamuffin. Rich passed away in 1997.
Conclusion
Rich Mullin's life, as portrayed in the film Ragamuffin, is an example of how God can use broken people, with struggles, trials, and sins to accomplish great things and to bring glory to his name. Rich's life also stands as a testament to God's grace, which reaches beyond failures to rescue and redeem even the most broken of people. His life is also a picture of how God loves and saves even the most "failures" of individuals. That his cross, and his son, Jesus, are not limited by race, by age, by income level or skill, by addiction, by struggles, or by talents. Ragamuffin also shows viewers the importance of praise, that it should be part of every day, every life, and every action. Praise is not contained to thirty minutes on a Sunday morning, but should be part of your every moment. Ragamuffin is a film that will encourage people that God redeems, rescues, and forgives. It is a film that will challenge you to love like Jesus. And it is a film that will inspire you to "Sing your praise to the Lord."
Ragamuffin was rated PG-13 by the Motion Picture Association of America for thematic elements and smoking. The Dove Foundation awarded this film their "faith based" seal with a caution as some material may be objectionable. Focus on the Family's "Plugged In" awarded Ragamuffin three and a half out of five stars. As always it is recommend that parents preview all content to determine what is suitable for their children.