---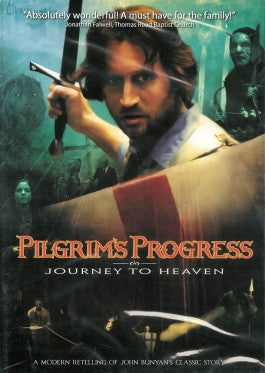 Sale
Pilgrim's Progress: A Journey to Heaven
Watch Trailer
Additional Information
Director: Danny R. Carrales
Producer: Danny R. Carrales
Languages: English
Run Time: 105 minutes
Subtitles: English
Closed Captioning: Yes
Region Code: 1

See More
Sale price $16.66 Regular price $21.99 You save 24%
Estimated arrival between and for USA.

---
You might also like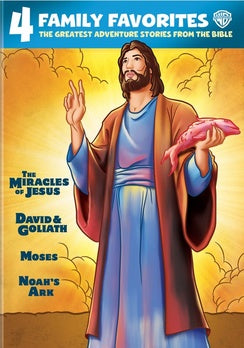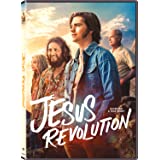 Sale price $15.99
Regular price
$29.95
Sale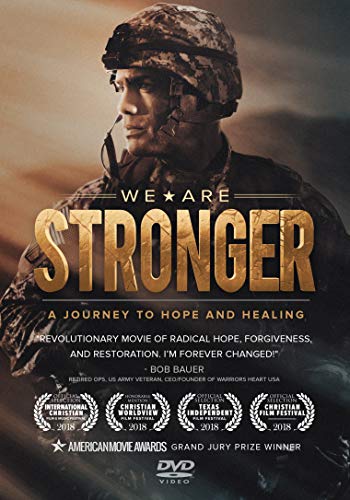 Sale price $9.99
Regular price
$14.99
Sale
Pilgrim's Progress: A Journey to Heaven
It is a story that has been passed down from one generation of believers to another since the seventeenth century. A story of danger, deception, despair, and hope. Pilgrim's Progress. Now, viewers can watch this classic Christian story by John Bunyan brought to life in a modern adaptation in Pilgrim's Progress: A Journey to Heaven. Follow Christian as he journeys to the Celestial City where he hopes to find safety from destruction and an end to the burden he carries.
The Story
The story of Pilgrim's Progress is old, yet the truths and analogies within the story are valuable for believers even in our twenty-first century world. This is the truth that the film Pilgrim's Progress: A Journey to Heaven hopes to communicate to viewers.
Christian (played by Daniel Kruse), is a normal man. He loves his family, and when he reads in a book that their city" the City of Destruction" will soon be destroyed by fire he seeks to warn them of the impending doom. But, his family and friends laugh at him and reject the warnings Christian finds in the book. Disheartened Christian sets off on a journey to the Celestial City, where he has heard there will be protection from the coming destruction. His burden is tied heavily to his back. But Christian's journey in Pilgrim's Progress and the film Pilgrim's Progress: Journey to Heaven is not an easy one. Along the way Christian and his fellow pilgrims must face a variety of obstacles, some large and some small. Some man created and some from demons themselves. Christian must face characters such as Obstinate, Pliable, Hopeful, Legality, Worldly Wise, Evangelist and others, all while carrying his burden towards the Celestial City. He must journey through harsh lands, the City of Destruction, and the Land of Vainglory each with their own trials and temptations. And above all, the hero of Pilgrim's Progress: Journey To Heaven must stick to the path. Above all he must stay on the path, for that is where he will find protection and peace. But what happens when he strays from the path? Will he be able to carry his burden to the gates of the Celestial City, or will he give in before he reaches his final goal?
John Bunyan: The Man Behind The Story
Born in 1628 to a tinker and his wife in a small town in Bedfordshire, England, John Bunyan's early life was that of humble beginnings. Though he received some education, much of John Bunyan's training came from his father, or his own desire to learn and grow. Education was not exciting to the young man, however, and so at the young age of sixteen, John Bunyan joined the Parliamentary Army during the first years of the English Civil War. After three years defending his beliefs, John Bunyan returned home to work his trade and marry his sweetheart.
John's humble life was far from over, however. Extremely poor, John and his new wife's most treasured possessions were two Puritan books; his wife's only dowry. Prior to his marriage, John had not had a faith of his own, but slowly after reading his wife's books John Bunyan realized his need for Christ, much like that of Christian in the film Pilgrim's Progress: Journey to Heaven. He was especially drawn to the hope, joy, and community he saw in believers, and a few years later joined a nonconformist church. Soon, he was drawing crowds for his preaching, but his rise to faith came during the same time Charles II, a staunch believer in the Church of England, came back to his throne. John Bunyan, who refused to ally with the Church of England, soon found himself targets of persecution, much like Christian in Pilgrim's Progress: Journey To Heaven. By January of 1661 John Bunyan sat in jail. Imprisoned for the next twelve years, separated from his wife and children, John's faith strengthened and he wrote many books. By the time of his release in 1672, John Bunyan had written nine books, including his autobiography "Grace Abounding to the Chief of Sinners" and the well-known "Pilgrim's Progress."
Overcoming Opposition
John Bunyan's story "Pilgrim's Progress," written during his imprisonment is a reminder to believers of all ages and backgrounds that we must keep our eyes on the prize. The story, as portrayed in the film Pilgrim's Progress: Journey To Heaven is a powerful reminder that when we stay on the path we are filled with peace and protection. Yet, even when we wander, God is faithful to bring us back. It is also a reminder that through faith we can overcome any opposition or obstacle that the devil may place in our path. Pilgrim's Progress and the film Pilgrim's Progress: Journey To Heaven are reminders to not give up, to persevere, to focus on what God has done and what God is doing and to remember that we cannot make it through our own strength. We cannot carry our burden's and make it to the Celestial City on our own... that is why we have Jesus.
Conclusion
John Bunyan's story that has inspired believers for hundreds of years is filled with new life and meaning in this modern day adaptation Pilgrim's Progress: Journey To Heaven. This powerful allegory for Christian life highlights the hazards, but also the hopes of living the Christian life. Above all, the film Pilgrim's Progress: Journey To Heaven is an inspiring and encouraging reminder that obstacles can be overcome, faith is powerful, and there is a triumphant glory waiting for all who faithfully stick to the path, despite what may come.
Pilgrim's Progress: A Journey to Heaven has not been rated by the Motion Picture Association of America and may include topics, issues, and scenes not suitable for viewers of all ages. This film received the "Family Approved" award for ages twelve and up from the Dove Foundation. As always, it is recommended that parents preview all content to determine what is suitable for their children, but the Pilgrim's Progress: A Journey to Heaven is generally considered appropriate for most older audiences.