---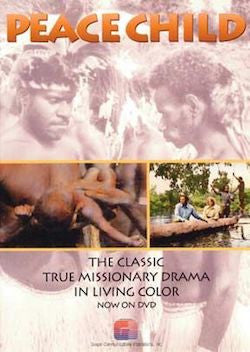 Sale
Peace Child DVD
Additional Information
Languages: English, Cebuano, French, IIocano, Indonesian, Italian, Japanese, Korean, Mandarin, Polish, Russian, Spanish, Tagalog, Taiwanese, Zulu
Release Date: 12/31/69
Run Time: 30 minutes
Screen Format: FS
Closed Captioning: No
Region Code: 0

See More
Sale price $10.00 Regular price $14.99 You save 33%
Estimated arrival between and for USA.

---
You might also like
Sale price $32.99
Regular price
$54.98
Sale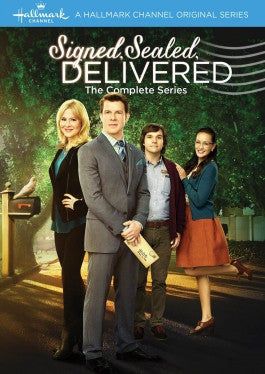 Sale price $24.95
Regular price
$29.99
Sale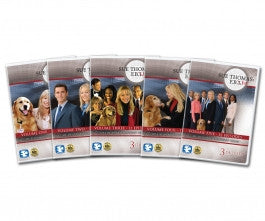 Sale price $95.99
Regular price
$119.99
Sale
—
Sold Out
Peace Child DVD
Peace Child is a beautiful and touching story that shows the impact of Christianity on the native people in the jungles of the Southwest Pacific. Don and Carol Richardson have devoted their lives to serving Christ, and are on a missionary trip to the Southwest Pacific. While spreading the story of Jesus there, they are completely shocked at the people's reaction. When telling the story of Judas' betrayal to Jesus, the people begin to idolize Judas. Their culture reveres great treachery, so they see what Judas did as something great. Lost as to how to reach these people, Don and Carol pray that they will find a way to break through and spread the love of Jesus to these people. When warfare erupts between the tribes, a chief makes a great sacrifice to bring peace. He is willing to give up his son as a peace offering. This great act of love serves as an example to show the great love of Christ and the sacrifice he was willing to make for his people. The story of this "Peace Child" is a heartwarming and beautiful insight into modern missions and the impact that the story of Jesus can have to those who have never heard it before.
The Call of a Missionary
Don Richardson, the missionary featured in the film Peace Child, is an impassioned man with a great heart for the Gospel. He attended the Prairie Bible Institute and the Summer Institute of Linguistics. In 1962, he and his wife Carol made a great leap of faith. They, along with their 7 month old baby, decided to go to the wilds of what was then Dutch New Guinea and spread the Gospel of Christ. This was a terrifying mission to undertake, considering that they had a small child and had never done mission work with native tribes before. However, they could not ignore God's calling any longer.
In Dutch New Guinea, they worked with the Sawi tribe of people. The Sawi people were known to be cannibalistic headhunters, making the Richardsons' mission a dangerous one. Not only were they exposed to the danger of the natives, they were also exposed to the threats of malaria, dysentery, and hepatitis. They knew that in order to survive this mission, they would have to trust God.
Their first major barrier was communication with the Sawi people. They spoke a completely different language. This language is extremely complex, and contains 19 different tenses for every single verb in their language. Don was finally able to master the language after studying about 8-10 hours a day.
Don began preaching to the natives in an attempt to get them to see the love of Christ and the life they could have. However, the barriers between him and the people were extremely difficult to overcome. They were not grasping the concept of the Bible, and Don was at a great loss. However, God worked a miracle and brought the concept of Christ's substitutionary atonement to life in their eyes.
At this point in time, the Richardsons were considering leaving the area. Tribal warfare had broken out between three of the villages, causing danger and great unrest. They were greatly discouraged and did not feel that their mission was impacting anyone. However, the Sawi people did not want them to leave. In order to make the Richardsons stay, the people decided to make peace with their long hated enemies. Native ceremonies began to take place where children among the tribes were exchanged, but it was not until one man, a chief, literally ran and offered his son to the other tribe that the Sawi people understood Christ's sacrifice.
Don was in awe of the miracle that God had worked among these tribes, and sought to finish his mission. He used this Peace Child as an example of God's love for us. The father so desperately craved peace that he was willing to offer his own son to the opposing tribe to do what was right. This provided an amazing example for the Sawi people to learn from. Don once again taught on the sacrifice of Christ and his great love for them. Their minds were finally able to grasp this concept of great love and sacrifice, as they had just seen a real-life example of such things.
Because of this, many Sawi people converted to Christianity. The change among the tribe was remarkable and greatly encouraged the Richardsons. Their mission was not lost after all. A translation of the New Testament was published in the language of the Sawi tribe, making the gospel more widespread than it had ever been. Carol was able to use her medical background to treat over 2,500 of the natives, furthering the display of Christ's love and hospitality. In 1972, the Sawi people constructed the world's largest circular building, completely out of un-milled poles. This was used as their Christian meeting place.
After completing their mission of bringing Christ to the Sawi people, Don and Carol left the Sawi people in the hands of their own church elders and another missionary couple. They returned to North American and began work on analyzing the Auyu language, a minor language spoken in Nigeria. Don became a minister of missions, inspiring others to listen to God's call and go into the world, preaching the Gospel. He also began teaching at the U.S. Center for World Mission and became the Director of Tribal Peoples' Studies. He has written many books about mission work and is a great example for young missionaries. He is a living, breathing testament to the fact that anyone can make a difference in the world. God can work miracles in the hearts of people, and people should not be intimidated of reaching out to natives. God intends for us to spread the Gospel, and the Richardsons are helping to equip others to go into the world and make disciples.
Peace Child is not rated by the Motion Picture Association of America. It is always advised that parents preview all content to determine what is suitable for their family.