---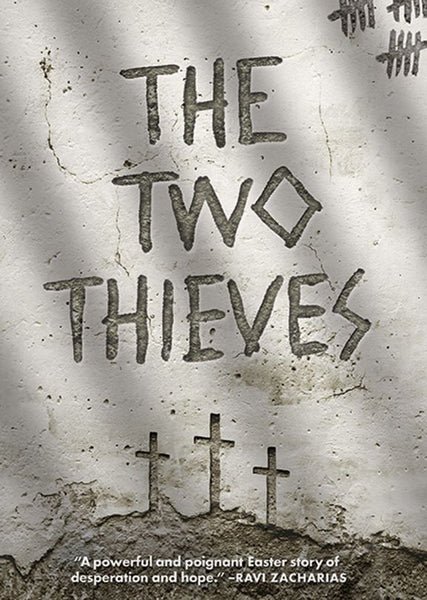 Sale
The Two Thieves DVD (formerly titled Once We Were Slaves)
Additional Information
Director: Dallas Jenkins
Producer: Pete Mcdonough, Luke MacDonald, James MacDonald
Languages: English
Run Time: 27 min
Screen Format: WS
Subtitles: English
Closed Captioning: Yes

See More
Sale price $8.99 Regular price $9.99 You save 10%
Estimated arrival between and for USA.

---
You might also like
Sale price $32.99
Regular price
$54.98
Sale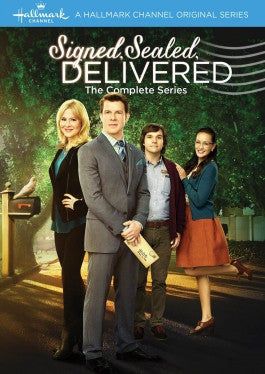 Sale price $24.95
Regular price
$29.99
Sale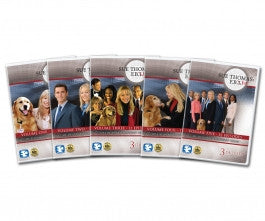 Sale price $95.99
Regular price
$119.99
Sale
—
Sold Out
The Two Thieves DVD
(formerly titled Once We Were Slaves)
In The Two Thieves, we journey back to the beginning of A.D. meeting two Jewish prisoners awaiting their execution. One of the prisoners, a man who had been a criminal and rebel against the Romans all his life, is resigned to the fact that he is going to die. So, he merely waits in his corner for the Romans to open the door and bring him out to end his life. The other man is a lifelong rabbinical student and peacemaker, in complete opposition to the other man. He finds himself unable to accept his death and does everything he can to escape it. But as the days go by, he begins to find that there is no way out of his situation. He is going to be executed.
When the moment finally comes and the guards come to put an end to their lives, they brace for the moment when it will all be over. As they are brought out, they are nailed to crosses and put on public display. They have been chosen to be executed in the worst possible way; crucifixion, a process that takes days to end as you slowly die by running out of breath. Three men are being crucified this day, the two men along with another stranger by the name of Jesus. As time wears on, they begin to talk with Jesus and they find out that he claims to be the Messiah. The two men take dramatically different approaches to this revelation, with one believing Him and accepting Jesus as His Lord. The other man refuses to believe him, and chooses to accept his death without a promise of eternal life.åÊThe Two ThievesåÊis a powerful short film that chronicles the last days of the two criminals that were hung with Jesus.
Behind the Scenes
Produced by Vertical Church Films, this is the second short film to be released from them. Having originally produced The Ride, a film about a taxi driver and his strange encounter with a customer on Christmas Eve, they now take us back to Biblical times. With a short runtime of 27 minutes, this short film tells a quick but fascinating story about the criminals who were hung on the cross with Jesus. Very little is known about these criminals other than what we read in the short biblical passage. Vertical Church Films takes us on a short fictitious journey to learn about what the criminals might have been like and what their backgrounds might have been. Written and directed by Dallas Jenkins, The Two ThievesåÊfeatures actors Stelio Savante, Christopher Maleki, Jacob Alexander, and Richard Cotovsky. Vertical Church Films tries to capture a new perspective on the timeless story of the crucifixion of Jesus Christ by showing us the perspective of the two criminals. This powerful film is sure to inspire you and give you a new perspective on a commonly known story.
The Story
The Two ThievesåÊis based on Luke's gospel account in chapter 23. This describes how Jesus was captured and put on trial. After being shuffled around between Pilate and Herod, it was decided by the mob that he should be executed for his supposedly blasphemous teachings. And so that night, they began the crucifixion process, taking Jesus and two other criminals out to be executed. The Two ThievesåÊfocuses on the two criminals and their story. Although not much information is given, this short film helps to flesh out their story, giving them more character and depth.
In the biblical account, it explains that they were taken to the place called the Skull. Once they arrived at the hill, they set up three crosses. Jesus was in the middle, with one criminal on his left and one on his right. It was here that Jesus asked God publicly to forgive the men who were beating and persecuting them, for they didn't know what they were doing. The people around sneered at him, hurling insults at him and making fun of the fact that he couldn't save himself.
As the people stood around in horror or in mocking, the two criminals began to take notice of all the attention Jesus was receiving. They began to wonder about Him and so they decided to talk with him. However, the two different criminals had very different responses. As we can read in Luke's gospel account, one of the criminals began hurling insults at Jesus, joining in with the rest of the crowd. He told Jesus that if he were truly the Messiah, He should save himself, and them while He was at it. The criminal had a very negative reaction to Jesus and continued hurling insults at the broken and bruised Messiah.̴Ì_
The inspiring part of this story comes in when we read the account of the other criminal. This criminal rebuked the one spewing insults. He told the man that they deserved this punishment. They had both committed crimes. But Jesus had done nothing wrong. This criminal knew that Jesus was being executed unfairly. So, he asked Jesus to remember Him and let him into Jesus' kingdom. And despite all the mistakes this criminal had made and the life he had lived, because he accepted the gift of Jesus on the cross, Jesus told him he would enter into Heaven with Him. The Two ThievesåÊrecounts this powerful story in a short and succinct format.
Conclusion
If you are looking for a new perspective on the story of the crucifixion of Jesus, or have always been interested in learning more about the story of the criminals, this fictitious biblical drama is an excellent watch. Following the biblical account of the two criminals on the cross with Jesus, this is an exciting film with a powerful message of faith and freedom. It helps to drive home the point that we were once slaves to this world and to sin. And now, through the freedom that Christ brings, we can have eternal life through him. It's a powerful message that everyone needs to hear.