---
Sale
Sale price $19.99 Regular price $29.99 You save 33%
Estimated arrival between and for USA.

---
You might also like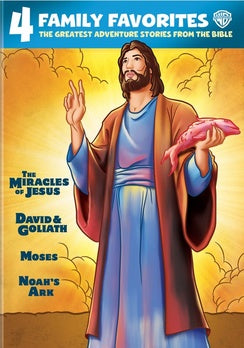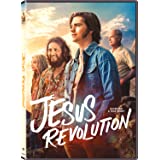 Sale price $15.99
Regular price
$29.95
Sale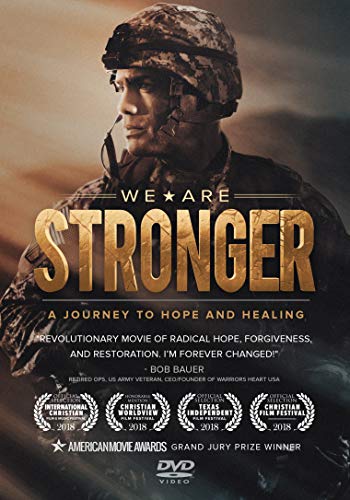 Sale price $9.99
Regular price
$14.99
Sale
Not a Fan Pastor's Guide DVD
The Not a Fan Pastor's Guide is an interactive DVD companion to the popular book "Not a Fan". Written by Kyle Idleman, a pastor, this book discusses what it really means to be a follower of Jesus. This pastor's guide is a six week series to help aid pastors in creating lessons based off "Not a Fan" for their church. This DVD includes six full sermons and six short video illustrations, along with short clips to introduce each lesson. It also includes digital art to use in bulletins and promo pieces, a follower's journal to help in the journey of becoming a follower of Christ, as well as an introduction to a six week small group curriculum. The Not a Fan Pastor's Guide is a priceless resource for anyone wanting to dive deeper into the study of becoming a follower of Christ. Idleman's book comes to life in a fresh and unique way that will help readers dig deeper into the ideas being presented.
Becoming a Follower
The Not a Fan Pastor's Guide is based on Kyle Idleman's book, "Not a Fan". In this book, he discusses the idea that Christians need to reassess their relationship with Christ. Would you call yourself a follower of Christ? What does this relationship actually look like? It's entirely possible that you are a passionate and devoted follower of Christ and know where you stand in your relationship with him. But it's also possible that you could admire Jesus for who he is but aren't ready to let him control your life yet. In fact, you may not even care who Jesus is at all.
Regardless of where you stand or where you think you stand with Christ, think deeply about the question of whether or not you are a follower of Christ. Idleman encourages readers to define their relationship with the Lord. He is ready to have a fully committed relationship, but are you? What does it mean to turn your whole life over to Christ and become more than just a fan?
This book examines the demands that being a follower of Jesus places on your life, as well as the rewards you receive from following him intently. Idleman is frank and honest, encouraging everyone who reads this book to assess where they stand with the Lord. He does not shy away from the truth, nor does he hide behind comfortable topics. This book is deep and rich, full of important concepts and ideas that will challenge anyone who reads them.
Not only does he discuss assessing your relationship with the Lord, he also offers help on how to draw closer to God. How does one move from being a fan enamored with the idea of having a relationship with Christ to being deeply in love and involved with him? "Not a Fan" will help readers move forward in their spiritual relationships and deepen in their love for Christ.
The relationship of a follower with Christ is a two way street. It involves input on both sides of the relationship. God is ready and willing to pour himself into your life and be your leader. Are you ready to follow? Are you ready to forsake all else for him? This decision is serious and intense and is not something to be taken lightly.
Idleman released the Not a Fan Pastor's Guide DVD in order to help churches as a whole spread this message. The book on its own is wonderful for personal study and one-on-one study, but is not ideal for preaching and teaching in the entire church. Idleman believes strongly that this is the main message of the gospel and that everyone who is a believer needs to hear what he has to say about following Christ. The pastor's guide includes videos and sermons, as well as the material for a pastor to come up with his own sermons. Everything is streamlined and laid out in a simple fashion for ease of use. This product is extremely helpful and useful for anyone wishing to share the message of "Not a Fan" with their church.
Idleman also released a small group curriculum to help teach the principles of being a follower of Christ in moderate sized groups. He has specialized the topics and videos to best suit whatever group needs to be reached.
All in all, the message of "Not a Fan" is highly important to anyone who wants to delve deeper into their relationship with Christ. This book is a helpful resource for someone wanting to share the love of Christ with a nonbeliever as well as someone who already believes. Idleman appeals to every stage of life and faith, making this a timeless resource. The Not a Fan Pastor's Guide DVD is intended for a larger group, such as a church to study, but can be used for smaller settings in conjunction with the book.
Included in the Not a Fan Pastor's Guide DVD:
-Six full sermons downloadable with purchase and available in PDF format
-Six brief video illustrations to coincide with each week's sermon and emphasize the main topic of each lesson
-Six short video clips that initiate the lesson each week
-Files containing Digital art to be used in bulletins and other promotional media
-Special video message from Kyle Idleman, author of "Not a Fan", to pastors
-Video guide to help implement a church-wide program using the small group study curriculum (sold separately)
-Thought provoking 42 day long follower's journal (to be used in conjunction with the Bible study) to help assist readers and viewers on their journey to becoming followers
-Free access to online viewing of the first lesson in the "Not a Fan" small group study curriculum
The content in the Not a Fan Pastor's Guide DVD is not rated by the Motion Picture Association of America. It is considered suitable for all audiences and is intended for use in the church. If parents wish to use this study at home, it is always recommended that they preview all content to determine what is appropriate for their family.