---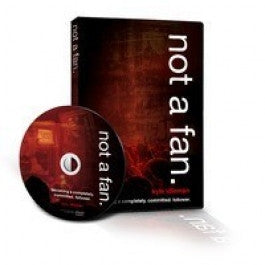 Sale
Not a Fan Small Group Study
Sale price $29.83 Regular price $69.95 You save 57%
Estimated arrival between and for USA.

---
You might also like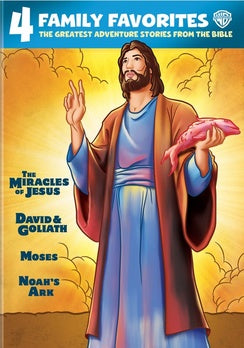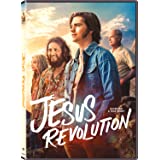 Sale price $15.99
Regular price
$29.95
Sale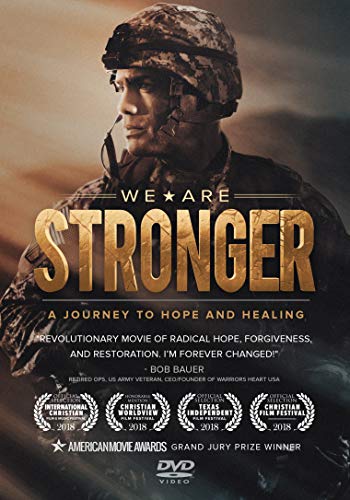 Sale price $9.99
Regular price
$14.99
Sale
Not A Fan- Small Group Study
Are you a follower of Jesus? Or are you simply a fan? Do you have the bumper sticker, t-shirt, and plaque with the "Christian saying" on it, but no faith to go with it. In this six week study based on pastor Kyle Idleman's best selling book "Not A Fan" explore what real faith looks like. Dive into hard questions about whether or not your heart attitude is genuine, and ask yourself, "Am I a follower or simply a fan of Jesus?"
Each lesson in Not A Fan is based on a short episodic like movie series where you follow the life of successful, "Christian" Eric Nelson. For most of his life Eric was the "Sunday" Christian. The one with a life of Sunday, and "all the other days." A lukewarm believer at best, Eric was a fan--someone who wanted all the good God could get him, but none of the surrender. When he experiences a near death situation, however, he realizes the importance of living as a follower of Jesus. His life is radically transformed, and the lives of everyone around him are changed by his journey of learning how to walk by faith.
Hard Questions
This is not a study for those who like to stay in a safety bubble of Bible studies. Not A Fan will ask hard questions of you. You will be called and compelled to dig deep into your heart and ask yourself, "Am I really following Jesus?" You will be forced to consider your actions, priorities, and values and consider whether or not they line up with Jesus'. Not A Fan defines a fan as "an enthusiastic admirer. Someone who simply wants to get to heaven, but have a grand old time here on earth as well. The fan is self-righteous, judgmental, and lukewarm in faith, while the follower is humble, full of mercy, and completely committed to their Savior. Guided by Kyle Idleman, and the included discussion questions, you will not only dig deep into your heart, but be challenged to consider how would the life you live change if you lived like Jesus lived and loved like Jesus loved. The ultimate question of Not A Fan, however, is whether you are willing to really, truly follow Jesus. To surrender fully to his plan. If you are willing to trade your t-shirt for a relationship with your God.
Hard Answers
When you ask hard questions, it is usually expected that you will receive hard answers in return, and as you are guided through the study Not A Fan you will find this to be true. Most likely you will dig up some rough spots in your heart, but the discussion questions, Follower's Journal, and God's Word will guide you through your transition from fan to follower. Although this study could be used by an individual, it is recommended and designed for use in a small group. The discipleship, fellowship, and support of a group of believers will make this life transforming study for all involved.
Valuable Lessons
Ultimately hard questions and hard answers lead to valuable lessons and great reward. The same is true for the Not A Fan Small Group Study. You will be pushed to exercise greater faith. Challenged to submit and surrender to be used by God. Pushed to step from the easy life of a fan, the faith-exercising life of a follower. It will all be worth it, however. You will discover the love, rest, peace, forgiveness, an assurance true faith can bring. As you listen and discuss the truths presented in Not A Fan you will be inspired to live a life of greater love for not only your Savior, but the individuals around you. You will learn to focus less on yourself, and more on serving and loving others. If you are willing to seek the hard questions and hard answers, your life will be transformed.
The Not A Fan Small Group Study is wonderful to use with any size of group--from two to twenty, or beyond. Each individual is sure to walk away with new perspective, truth, and encouragement. The lessons presented in Not A Fan will challenge everyone from nonbelievers, to new Christians, to those who have walked with God their entire life. Every age range and background will be affected, making this a great tool to use in any small group. Kyle Idleman builds on the ideas and concepts presented in the book, but viewers do not need to have read it to understand the content. The book Not A Fan, is, however, a great tool to use in conjunction with this study. While challenging and inspiring viewers to step further into their relationship with Christ, users can be assured that this study will not leave you grasping to understand how to put conviction into action. Kyle Idleman presents useful tools in the films, discussions, and journal to make your desire to become a true follower of Christ a reality.
Be inspired, challenged, encouraged, and equipped to trade the t-shirt, sticker, and plaque for a life transforming relationship with your Creator. Not A Fan will not leave you comfortable in your easy faith--it will leave you desiring to know God more fully.
Included in the Not A Fan Small Group Study:
Small group leader DVD tutorial

Six 30 minute movie lessons

Leader's Guide for discussion

42-day Follower's Journal
Not A Fan Small Group Study has not been rated by the Motion Picture Association of America, and may include issues not suitable for younger viewers. It is designed for use in an adult small group. If parents wish to use it as instruction material in their home, it is always recommend that they preview all content to determine what is considered suitable for their children. The content in Not A Fan Small Group Study is, however, considered appropriate for most audiences.