---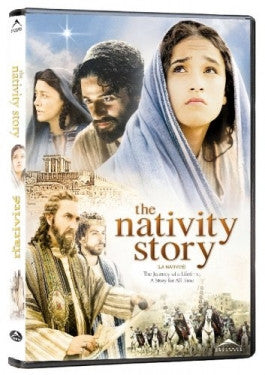 Sale
The Nativity Story DVD
Watch Trailer
Additional Information
Subtitles: English and Spanish
Sale price $11.95 Regular price $14.96 You save 20%
Estimated arrival between and for USA.

---
You might also like
Sale price $32.99
Regular price
$54.98
Sale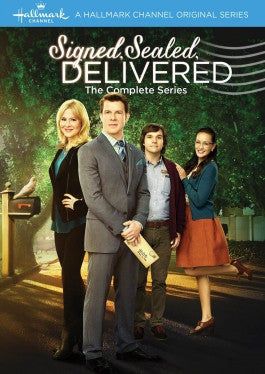 Sale price $24.95
Regular price
$29.99
Sale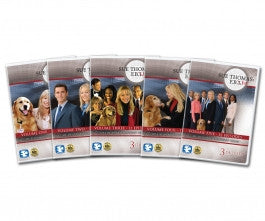 Sale price $95.99
Regular price
$119.99
Sale
—
Sold Out
The Nativity Story
It was a time of oppression. It was a time of despair. For hundreds of years God's people had waited in silence. Hoping God would speak, that the Messiah would come to deliver them. Now was that time. From New Line Cinema comes The Nativity Story, the story of the birth of Jesus Christ. Starring Keisha Castle-Hughes, Oscar Isaac, and Ciaran Hinds, The Nativity Story brings the story of Christ's birth to life.
Little Town, Big Change
The film The Nativity Story weaves together four different stories; Zechariah and Elizabeth, Mary and Joseph, the Magi, King Herod; into one larger image of the story of God became flesh. It starts with the story of Elizabeth (Shohreh Aghdashloo) and Zechariah (Stanley Townsend), the future parents of John the Baptist, who would later proclaim the coming of the Messiah. Then the The Nativity Story travels to Nazareth to the town of Mary and Joseph. Mary (Keisha Castle-Hughes) is but a young girl, lovely and noble who finds herself betrothed to a quite, humble carpenter named Joseph (Oscar Isaac). Their lives will be dramatically changed when Mary is told by the Angel Gabriel that she will bear God's son, the long promised Messiah. Far away in the east, another story is making its way toward the miraculous night. Three Magi by the names of Melchoir (Nadim Sawalha), Balthazar (Eriq Ebouaney), and Gaspar (Stefan Kalipha) have devoted their entire lives to studying the stars. When they discover the star that will signal the birth of the Jewish Messiah is but a few months away, they, well at least Melchoir (his fellow wise guys take a little more convincing) head straight for their camels, ready to begin a journey to find the king. Meanwhile back in Jerusalem, King Herod (Ciaran Hinds) ever paranoid about losing his throne is busy building mighty displays of his power and maintaining a tight grip on his throne. When a decree from Caesar arrives declaring all men must return to the town of their ancestors, these four stories in The Nativity Story will be woven together in a mighty declaration of God's love for mankind.
"I Am The Lord's Servant"
The story of Christ's birth, brought to life in the film The Nativity Story, is one filled with lessons and examples of the faith of men and women of God. Not the least of these are Mary and Joseph. Chosen out of hundreds of individuals to be the earthly parents of God's son, Jesus Christ, they had every right to say no. After all God's plan was inconvenient; they were young, looking to start a new life together. God's plan was dangerous; Mary could have been stoned in the streets. God's plan was embarrassing; they lost the respect of their entire village. God's plan was difficult; can you imagine facing the task of raising the son of God? Can you imagine uprooting your life and moving to Egypt? Yet, Mary and Joseph were individuals of great humility. When God's call was difficult they said yes. When it was inconvenient they said yes. When it was dangerous, embarrassing, and terrifying they said yes. They had servants' hearts, and they were willing to sacrifice their own desires that God's plan of redemption might come into the world. As you watch The Nativity Story you will be challenged by the lives of Mary and Joseph to say yes to God's plan even when it is difficult, dangerous, inconvenient, and scary. You will be encouraged to have hearts of courage, humility, faith, and trust in your God and his plan.
God's Plan, God's Call
Mary and Joseph are not the only individuals viewers can learn from in the film The Nativity Story, however. Elizabeth and Zechariah are wonderful examples of how God is not confined by human weakness. How his plan goes beyond what we could ever ask or imagine. From Zechariah and Elizabeth viewers of all ages can learn to say yes to God's plan, even when it seems utterly impossible. Because, after all, nothing is impossible with him. From the Magi viewers will be challenged to follow God's call. Even when the road is difficult. Even when it seems not worth the journey (quote Balthazar) if we follow his call it will be worth every grain of sand, every bruise from a bumpy journey by camel, and every restless night. The Magi from The Nativity Story are wonderful (and humorous) reminders that even when the journey is difficult, and the way seems unclear, it is always worth it to follow God's call.
A Story Of Hope
A story of hope and redemption. Of love and compassion. Of courage and humility. Of God become flesh. This is the story brought to life in the film The Nativity Story. It is a story of God using ordinary people to accomplish his plan. It is a story of God working miracles, of God protecting, and God guiding. From The Nativity Story you will be challenged to follow God's call, to trust his plan, to say "I am the Lord's servant." Most importantly, however, you will be reminded once again that God's plan is bigger than any Herod or Roman army. That God's plan is not hindered by our weaknesses. That God was so full of love he would trust his only son to a humble carpenter and his young wife. When it boils down, The Nativity Story is not four stories. It is not a story of Mary and Joseph, Elizabeth and Zechariah, King Herod, and the Magi. The Nativity Story is one story. One story of God's incomprehensible grace. A story of the night he came down to save us.
The Nativity Story has been rated PG by the Motion Picture Association of America for some violent content. This film received the "Family Approved" award for ages twelve and up from the Dove Foundation and five out of five review from Focus on the Family's "Plugged In". As always, it is recommended that parents preview all content to determine what is suitable for their children, but the film The Nativity Story is generally considered appropriate for most older audiences.