---
Sale
My Son, My Savior DVD
Additional Information
Producer: BT Media
Languages: English, Spanish
Release Date: 10/18/11
Run Time: 55 minutes
Subtitles: English
Closed Captioning: No
Region Code: 0

See More
Sale price $9.99 Regular price $14.99 You save 33%
Estimated arrival between and for USA.

---
You might also like
Sale price $32.99
Regular price
$54.98
Sale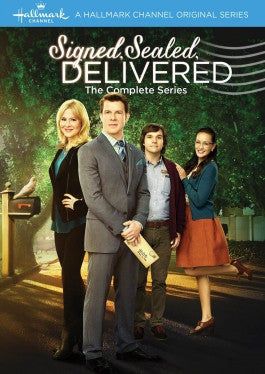 Sale price $24.95
Regular price
$29.99
Sale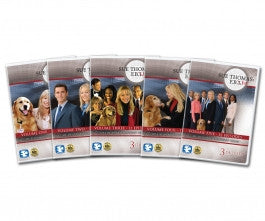 Sale price $95.99
Regular price
$119.99
Sale
—
Sold Out
My Son, My Savior DVD
My Son My Savior DVD visualizes Mary's childhood, growing up in a strict Jewish household, celebrating the annual feasts such as Passover and hearing the prophecies about a coming Messiah who would redeem Israel.
See the Life of Jesus from the Person Who Knew Him Best in this Christian Movie, My Son My Savior
From the same production company that created Road to Emmaus and Come Follow Me comes My Son, My Savior. Who would know Jesus better than any other person during His lifetime? His own mother, who saw Him go from child to rabbi to sacrificial savior. Follow the life of Jesus through Mary's eyes as He minister's God's Good News and changes the future of humanity with His sacrifice on the cross.
Unique Point of View
Many of us are familiar with the story of Jesus. Born in Bethlehem to Mary, a young woman engaged to be married to Joseph, a carpenter. During her no-doubt controversial pregnancy, Caesar orders a census, which takes Mary and Joseph from Galilee to Bethlehem. Though there is no room for them, Mary's time has come, and she delivers little baby Jesus in a stable, surrounded by farm animals. Shepherds sent by a choir of angels and visitors from afar come bearing gifts herald that this is no ordinary baby, and Mary cherishes away these experiences in her heart (along with the angelic visitation that informed her of being chosen among all women).
We know little about how Jesus grew up, with merely a cameo appearance in Jerusalem when he is 12 to tell us about his childhood. And then, at the age of 30, Jesus appears on the scene as a fully-formed individual: rabbi, teacher, revolutionary, and Savior.
Mary, the mother of Jesus, had a unique perspective for viewing the life of our Savior. She who heard from an angel from heaven, conceived by the Holy Spirit, and gave birth to God's own Son changed his diapers, bandaged his scrapes, cooked his meals, and watched him grow into the Savior of the world. Who would know Jesus better than his own mother, who shared that intimate bond of mother and child and experienced the exquisite pain of watching him die on the cross? In My Son My Savior DVD we see Jesus' life and ministry unfold through the eyes of Mary.
This 42 minute Christian movie gives us a unique perspective for viewing Jesus' ministry on earth. We experience Mary's journey from mother to follower as she realizes that her son is also her Savior.
What must it have been like for her to hear wisdom from God coming from her son's lips? He taught as one who had authority, unlike the scribes and Pharisees. How strange must it have been to see him heal the lame, the blind, the leper; people she'd been taught were untouchable? But imagine her shock when her son, the boy she'd watched grow from diapers to manhood, told a crippled man his sins were forgiven and raised him up from a mat, whole and healed!
But perhaps no one but the Father Himself can understand the pain Mary felt when her oldest son was conspired against, put before a sham of a trial, and then sentenced to death. Her grief as she saw her son's broken, bloody body must have been indescribable, but it still paled in comparison to seeing him hung on a cross to die the most horrible death devised by men. That son she'd nurtured and cared for, fed at her breast and her table, for whom she'd made clothes and bandaged injuries, died a horrible, gruesome death before her very eyes.
Could this woman, perhaps closer to Jesus than any other human being alive, transcend her human tendencies in order to see her son as more than a prophet or wise rabbi? Could she come to see him as the very Savior; as the Word of God that had formed the heavens and the earth?
The My Son My Savior DVD has many amazing free tools available for churches. The 42-minute movie comes with a four lesson Bible study perfect for use during the four Sundays before Advent. The Christian movie also contains a study guide suited for small study groups that churchgoers can use for devotional times with their families or their Sunday school or home groups. A personal reflection guide is a wonderful help to those who want to consider what Jesus has done for us, through the eyes of the movie, and to share with others what they've learned. Finally, My Son My Savior DVD also has a free Advent by Candlelight option to help congregations celebrate the coming of Christ.
My Son My Savior DVD is designed to be a low-cost witnessing tool churches can use to invite guests to church during the Christmas/Advent season. This Christian movie can be ordered in bulk for a very low price so that churches can offer them for free and use them to draw in visitors.
People love the My Son My Savior DVD! Viewers enjoyed the story of Jesus through Mary's eyes, finding it believable and engaging. Many found the salvation story very persuasive" so much so that they often bought this Christian movie for their friends too. Bruce Marchiano, who portrays Jesus, delivers an expressive performance full of joy and connection with the other actors and the audience (however, many reviewers commented on his age compared to that of the actress playing Mary). Reviewers also liked how the movie portrayed both the structure of Christian beliefs and the grace of the Good News. Common complaints centered around the stiff performances of some actors. Some commented that this Christian movie, at only 42 minutes, seemed a bit short, but others noted that this may make it more palatable to un-churched viewers.
Production Company
My Son My Savior comes from the same production company that created Road to Emmaus and Come Follow Me, a team that has won an Emmy award for their acclaimed films.