---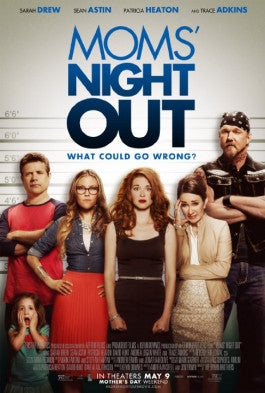 Sale
Moms Night Out DVD
Watch Trailer
Additional Information
Cast: Sara Drew
Producer: Kevin Downes
Languages: English
Release Date: 9/1/10
Sale price $9.69 Regular price $24.99 You save 61%
Estimated arrival between and for USA.

---
You might also like
Sale price $32.99
Regular price
$54.98
Sale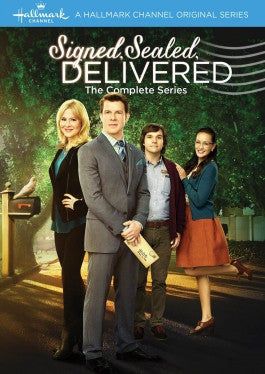 Sale price $24.95
Regular price
$29.99
Sale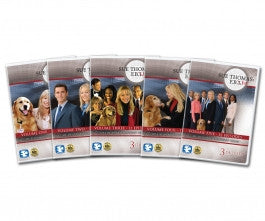 Sale price $95.99
Regular price
$119.99
Sale
—
Sold Out
Moms' Night Out DVD
Moms' Night Out is a clever and fast-paced comedy, filled with hilarity and important life lessons. This film is one that the entire family will enjoy, as it is entertaining and appeals to those of all ages. Allyson loves her kids and enjoys motherhood (most of the time), but she is in need of a break. Desperate to get out of the house and enjoy some adult conversation and company, she plans a night out for her and two other moms. Their special night quickly goes awry, when they leave the men in charge of the children. They run into one of the men who was supposed to be watching one of the babies, and the baby is nowhere to be found. This sends them on a frantic mission to find baby Phoenix, before it is too late. Along the way, they learn important life lessons about responsibility, peace, and contentment. Moms' Night Out is hilarious from start to finish and will leave viewers thoroughly entertained.
Synopsis
Moms' Night Out begins by observing the life of Allyson. She is a mother to three young children, and spends almost all of her time at home with them. Her husband is away on business trips a good portion of the time, making it almost impossible for her to ever get out of the house. Allyson loves her children, but does not always enjoy motherhood. The three young kids keep her constantly on her toes and often present challenges that seem insurmountable. The house is a mess and there is clutter everywhere, courtesy of three children. This drives Allyson insane, as she is a complete control freak and does not know how to let go of this.
Eventually, Allyson begins to feel the pressure of being at home in charge of the children all by herself all the time. She believes that she is going to go mad if she does not do something to give herself a break. Desperate, Allyson plans a Moms' Night Out for her and two of her other mom friends. One of them is her best friend from childhood, Izzy, who is a bit of a ditz. The other is a woman named Sondra, who is the preacher's wife. She is very straight-laced and does not do much to let loose, so Allyson thinks that this night will be good for her as well. Before even heading out for the night, Izzy takes a pregnancy test and is shocked to discover that it is positive. This weighs heavily on her mind as she leaves for the night, and she does not know how to process this sudden information.
Moms' Night Out finds the women leaving their children with their husbands. What could possibly go wrong? Sondra knows that her husband will be fine, but Izzy and Allyson worry that something could go very wrong. Allyson's husband is rarely home with the children, and would rather play video games than engage with them. Izzy's husband is extremely afraid of the twins, and is unsure how to conquer this and relate to them. Everything should be fine, right? The moms are only leaving for a few hours.
Everything seems to be going fine as the moms unwind and relax. They are each enjoying having some adult conversation, as they are used to being only with their children. Soon, they find that they are exhausted, though they have not been out for that long. Moms' Night Out shows the hilarious world of motherhood, as it changes you completely. Before, they would have had no problem spending a night out, but now they cannot help but worry that something is going wrong at home.
Allyson's sister in law, Bridget, is seeking a part time job and has left her baby in the care of its father. As they enjoy their night out, Allyson notices the man who is supposed to be watching baby Phoenix. He is out partying and does not have the baby with him. Filled with terror and worry, Allyson confronts him and asks where Phoenix is. When he does not know the answer, Moms' Night Out finds Allyson, Izzy, and Sondra embarking on a wild and harried journey to find Phoenix. Their adventure takes them to a tattoo parlor, where they feel extremely uncomfortable. They are all afraid of this place and feel very conspicuous, so they quickly leave here.
In their search to find Phoenix, they end up getting mixed up with a dangerous looking biker gang, and they once again feel very out of their element. From there, they accidentally get caught up in a police chase that eventually leads to them being arrested. Their effort to do good and find baby Phoenix just lands them in a ton of trouble and Allyson is distraught. This Moms' Night Out that she had been so looking forward to has come to a screeching halt and landed them in more trouble than they could ever imagine.
Here, in jail, Allyson is forced to deal with the stress and the worry that she has kept bottled up inside. She has a problem with control, and always wants to be in charge. This night has taught her that letting go is possible, though it does not always end well. She must learn to trust her husband and trust him with the children. He is a man who knows how to take responsibility, but she never gives him the opportunity to do so. Moms' Night Out shows each of the moms struggling with something and being confronted with it. Izzy decides to be honest with her husband and tell him about the child that she is expecting. She encourages him to relate more to the kids and overcome his fear and worry about them. This film shows beautiful new relationships being formed between husbands and wives, as well as parents and kids. Moms' Night Out is a wonderful comedy about family, filled with both hilarious and touching moments.