---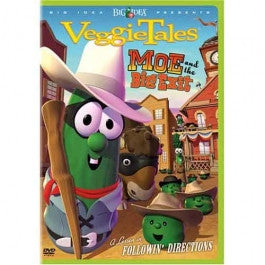 Sale
Sale price $8.99 Regular price $9.99 You save 10%
Estimated arrival between and for USA.

---
You might also like
Sale price $32.99
Regular price
$54.98
Sale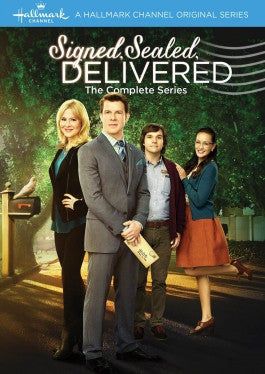 Sale price $24.95
Regular price
$29.99
Sale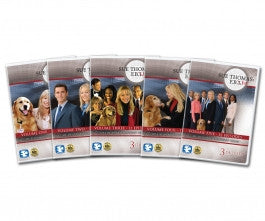 Sale price $95.99
Regular price
$119.99
Sale
—
Sold Out
Moe and the Big Exit - Veggie Tales - DVD
A Veggie Tales lesson in following directions.
Moe and the Big Exit - Veggie Tales: Slip on yer boots an spurs - let's lasso in some learnin' about followin' directions! We're saddlin' up our buffalo and headin' out west for one of the greatest Bible story adventures of all time... We'd like to introduce y'all to Moe (Larry the Cucumber), a good-natured cowboy livin' high on the hog out in Dodgeball City. His life is purty easy, but all his kinfolk are workin' their fingers to the bone diggin' the Grand Canyon...and paintin' the Painted Desert. The Sun is hotter than tarnation, the Zucchini bosses are relentless, and there are no vacations! God gives Moe important directions to lead his people to freedom. Goin' undercover as The Lone Stranger, Moe implores the Mayor of Dodgeball city, "Let My People Go!" When the mayor refuses, a whole heap `o trouble comes to town. Can Moe keep followin' God's directions and help free his people from bondage? They need to git outa Dodgeball once`n fer all! For more fun, we've rassled up a Silly Song fer all you Boys in Sink fans. The Boys are back, doin' what they do best - singin' "A Mess Down in Egypt" with newfangled funky rhymes. Over two hours of DVD Extra Bonus Features!
---
DVD Features:
Rated: G
Region: Region 1 (USA, Canada)
Languages: English
Format: Full Screen
DVD Extras: Over two hours of DVD Extra Bonus Features!
Time: 52 minutes
Release: 2007