---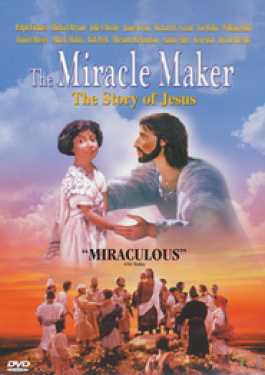 Sale
The Miracle Maker: The Story of Jesus DVD
Watch Trailer
Additional Information
Languages: English, Spanish
Run Time: 87 Minutes
Region Code: 1
Sale price $11.99 Regular price $14.99 You save 20%
Estimated arrival between and for USA.

---
You might also like
Sale price $32.99
Regular price
$54.98
Sale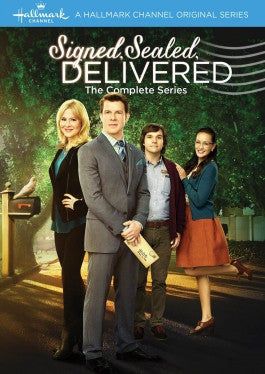 Sale price $24.95
Regular price
$29.99
Sale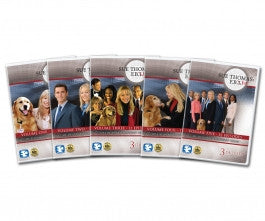 Sale price $95.99
Regular price
$119.99
Sale
—
Sold Out
The Miracle Maker
Prepare to be amazed as you experience the story of Jesus in a whole new light in this powerful film from Derek Hayes and Stanislav Sokolov. In this Claymation and 2D animated retelling of Jesus' ministry, you will follow along with 12 year old girl Tamar as she meets Jesus and after a divine experience chooses to follow him with all her heart. This incredible feature-length film, starring Ralph Fiennes, Richard Grant, Julie Christie, and Ian Holm, features stunning advances in animation all combining to tell the incredible, and true, story of one man who chose to give it all in order to save the lives of his people. The film serves as an accurate and detailed retelling of the story of Jesus, from the beginning of his ministry to the very end. The film is told in a delightful but also, surprisingly moving mix of Claymation and 2D animation which combine to create not only an artistic piece but a wonderfully powerful one as well. The Miracle Maker: The Story of Jesus is an experience you won't want to miss.
Behind the Scenes
Produced by Icon Entertainment, Sianel 4 Cymru and BBC Films, this amazing adaptation of the life of Christ released back om 2000. It has a runtime of approximately 90 minutes, making this a feature-length full on movie. The film features some rather high-profile actors and is an amazing high-quality and well-produced version of the story of Jesus. The Miracle Maker: The Story of Jesus not only serves to tell the story of Jesus in a creative and artistic way, but it also serves to be an accurate and well-documented story of his life as well. You'll be amazed as you uncover new details and see Jesus' life in a whole new perspective in this amazing adaptation. Whether you've seen numerous film versions of the life of Jesus, or you're experiencing the story for the very first time, The Miracle Maker: The story of Jesus is a powerful and unique way to truly experience the story. This film is also ideal for all ages, and so if you're looking to teach your children about the story of Christ or you want them to learn more about the sacrifice he made for them, The Miracle Maker: The Story of Jesus is an incredible teaching tool.
Whether you're looking to use this film as a homeschooling tool, a film to show to your Sunday school, or just for a family movie night as an opportunity to teach your children more about scripture, you'll be amazed by how useful this film can be in your teaching and education.
The Story of The Miracle Maker
In The Miracle Maker: The Story of Jesus, the film begins by showing Jairus, a high priest and his sick daughter, who we come to find out is named Tamar. She becomes a centerpiece of the film and this lends a unique perspective on Jesus, as we see him through the eyes of a sick child who needs to be healed desperately. They are traveling in the beginning of the film as they learn that his friend Cleopas is a doctor that may be able to help heal Tamar of his sickness. When they arrive though, they discover that the doctor only has ways to treat the symptoms and ease the pain. The sad realization is that no one knows how to fix Tamar. She may be beyond help, they realize. However, while Tamar is there, she meets Jesus, a carpenter at the time. When he is first met in the film, he is found working as a carpenter and hasn't yet begun his ministry.
Eventually, though, Jesus knows the time has come for his ministry to begin. And so, he travels out into the wilderness to meet his cousin John the Baptist, who baptizes him in the name of the Lord and sends Jesus off to begin his great Messianic ministry. Tamar finds herself drawn to Jesus and she is determined to stay and listen to him. While some begin to question whether Jesus is truly being honest with them, others find themselves quite taken with his message and decide that they are going to follow him.
As his ministry continues, Jesus begins to draw a larger and larger crowd, with more and more people gathering around him to witness the incredible teachings and even miracles he is performing. Tamar, too, holds secret hopes that she will be healed too. Eventually, she does get to meet Jesus and awakens completely healed of her sickness; all because of Jesus and his miraculous works. This is where the film receives its title, The Miracle Maker: The Story of Jesus. Jesus is truly a miracle worker and helped thousands see again, walk again, and live life again.
However, after a few years of teaching, trouble begins to stir as one of his disciples, Judas Iscariot determines to betray Jesus and hand him over to the Romans. We find Jesus on his last night, praying by himself to God, asking that the cup will pass from him in one of the most moving scenes in all of animation. As the viewer sees Jesus lying there, praying to God that he will be healed, it creates a stirring and touching moment unlike any other before it. In the end of The Miracle Maker: The Story of Jesus, we see Jesus pay the ultimate sacrifice and be crucified on a rugged, wooden cross. This man was killed for his supposed blasphemy. However, Jesus was in the right all along, as he truly was the Messiah. But, not even death could hold him and only a few days later, Jesus triumphantly rose from the grave, meeting with people and sending them on the final call; to reach out to those who didn't know or didn't believe in Jesus and spread the good news of Jesus' triumph over death. The Miracle Maker: The Story of Jesus is a powerful animated film with an incredible story and masterful art direction.