---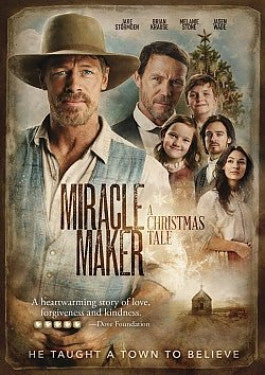 Sale
Sale price $8.99 Regular price $19.99 You save 55%
Estimated arrival between and for USA.

---
You might also like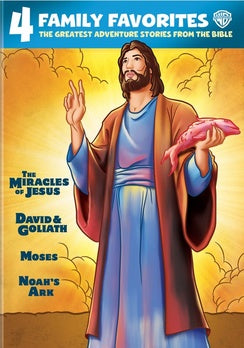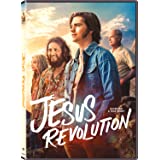 Sale price $15.99
Regular price
$29.95
Sale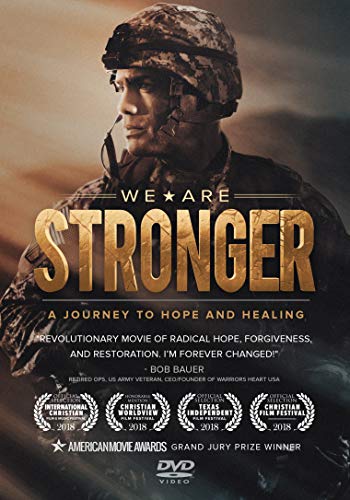 Sale price $9.99
Regular price
$14.99
Sale
Miracle Maker
It's the heartwarming story of a town in desperate need of a miracle. Meet the people of Woodhaven, a small town trying to get by off on the American frontier. This town is full of people who are normally full of hope, joy, and goodwill. However, lately they've found themselves struggling to cope with the struggles of living on the American frontier, and they begin to fear that they won't be able to continue making it by. It seems everyone in town is in debt to the Scrooge-like character of Mr. Booth and as more people begin to be unable to pay their debts, they begin to wonder if they can really survive in this town. As Christmas quickly approaches, there is very little joy in the town and even those who are usually upbeat and joyful find themselves beaten down under the incredible weight of their struggles. As Christmas approaches and love wanes, hopes fall, and anger rises in the town of Woodhaven, one young boy sends out a message. The town of Woodhaven needs one thing a Miracle Maker!
Details
Released by Bridgestone Multimedia Group and produced by Ron Brough and Covenant Communications, Inc., this is an engaging film with a positive message perfect for all ages. The film was well received by Christian audiences and makes for a fantastic film for a family movie night. If you're looking for a special Christmas adventure to enjoy with your family, look no further than Miracle Maker. The film is appropriate for all ages and was even given a faith-friendly seal by the Dove Foundation for being faith-friendly. The film is a drama and has an approximate run time of 89 minutes, making this a fantastic feature-length film perfect for all ages to enjoy. Miracle Maker is sure to become an instant Christmas classic in your family with its positive message and encouraging storyline. The townspeople in the little town of Woodhaven are struggling and it's up to the "Miracle Maker" to make the town right again. But what the town begins to learn is that miracles come in many different shapes and forms and don't always play out exactly like they would expect them to. Prepare to be enthralled with this exciting and engaging story starring Brian Krause, Melanie Stone, and Jake Stormoen.
Story of The Miracle Maker
In the small town of Woodhaven, Christmas is fast approaching. But the people of Woodhaven are too busy and too discouraged to really take notice. In Miracle Maker, we see the people of Woodhaven, who are living in a town of struggling people. With jobs drying up and morale at an all-time low, people begin to wonder if they can feasibly continue running this town. Many people are unemployed and unable to find any job openings. As the jobs dry up, so does the money, and it seems that any money that is in the town is all going to one person: the cruel and cunning Mr. Booth, the rich man in town who seemingly everyone owes money to. Mr. Booth is depicted as the regular scrooge of the town, storing up his own money and keeping it all to himself. He's determined to get as much money out of the people who owe him as possible and this leads to a lot of greed and selfishness that threatens to bankrupt and end the town. Before the town can even really find its footing it seems that Mr. Booth is going to let it die by hoarding all of the money. Miracle Maker depicts the people living in this American frontier town as desperate.
Not only is money a major issue in this film, but it seems that people are beginning to fall out of love and as couples find themselves falling apart, they begin to think they won't be able to continue on in their relationships. And so, in Miracle Maker, we find the town of Woodhaven at its lowest point ever. Although it's almost Christmas, that doesn't seem to matter to these people. There's no money for gifts or fancy feasts. Will there be no Christmas celebration this year? The people of the town need something to change, and quickly.
And so, one young boy decides to take the initiative to help out the town. Taking a wild stab in the dark, he attaches a note to a bird requesting a Miracle Maker, someone who can come in and help fix the town. People don't take it seriously, though, but the boy is determined that this will be how the town gets saved. Much to the surprise of everyone, a telegram comes in only a few days later saying that a Miracle Maker is headed to town! People begin to speculate what this could mean. What would a miracle maker be like? How will he fix everything? Is he even real? The town is thrown into an absolute tizzy, but one thing is for certain; everyone is eagerly anticipating the arrival of the Miracle Maker. Signs are posted, special celebrations are had, and everyone waits for the Miracle Maker to suddenly appear.
Sure enough, only a short time later, a man appears over the horizon headed for town. As he draws closer, though, people begin to lose interest. It's just a man, nothing special. It's a ragged man with barely any money to his town holding nothing but a chicken and a dog on a leash. How could this be the Miracle Maker? How is he going to fix the town? The people look to the pastor for answers and together they all learn an important lesson that miracles come in many different shapes and sizes. Miracles don't always happen as we anticipate they will. Sometimes miracles come in different forms and in ways we would never even imagine. Miracle Maker is a fun and enjoyable Christmas DVD that is sure to become a hit in your home with its encouraging message and reminder that miracles are everywhere; we just need to know to look for them.