---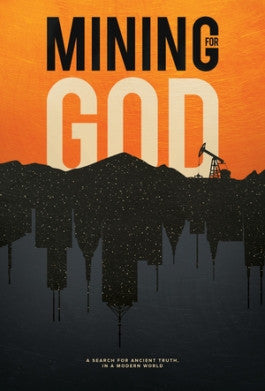 Sale
Mining For God DVD
Additional Information
Cast: Lee Strobel, Mike Licona, Gary Habermas, William Lane Craig, Paul Copan, J Warner Wallace
Director: Brandon Mcguire
Producer: Curtis Bowers, John Hedger
Languages: English
Run Time: 64 minutes
Screen Format: FS
Region Code: 0

See More
Sale price $11.23 Regular price $19.99 You save 44%
Estimated arrival between and for USA.

---
You might also like
Sale price $32.99
Regular price
$54.98
Sale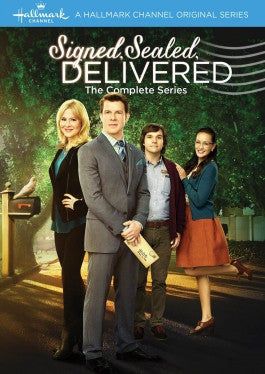 Sale price $24.95
Regular price
$29.99
Sale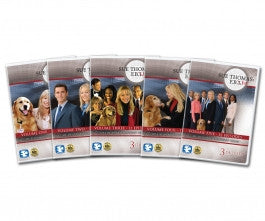 Sale price $95.99
Regular price
$119.99
Sale
—
Sold Out
Mining for God DVD
Mining for God is a powerful documentary that seeks to define what Christianity is. Filmmaker Brandon McGuire grew up in America and was used to the "American version" of Christianity. He thought he knew what that branch of religion was all about and what they believed. America seemed to know what was going on spiritually, and he never stopped to consider that maybe there were many different definitions of what it meant to be a Christian. However, he decided to head to Africa three months after college in order to see the world and to help the countries there. While living there, Brandon discovered that Christianity was defined much differently there than back home in America. The people's beliefs were vastly different and were not consistent with a view of Christianity that he was used to back home.
When he returned from Africa, Brandon decided to do some research. He wanted answers and he wanted to know what it truly meant to be a Christian. This is what spurred Mining for God, and he began making this film. First, he went out to the streets and interviewed people in order to find out what their honest answers were. He asked questions regarding baptism, basic beliefs, prayer, heaven, and good versus evil. As he began collecting answers from the people, he saw many discrepancies between their beliefs. Not very many people were one hundred percent sure about their beliefs, and some flip-flopped back and forth. Their ideas did not line up with one another's, and Brandon was confused. However, he was expecting this since his return from America and decided that he would proceed by seeking the real answers.
Brandon's basic question was this: "What is Christianity?". By going around the streets and filming him asking people this question, he discovered many different reactions and answers. Some knew instantly what they thought of Christianity and responded with their beliefs. These people felt strongly about their convictions and knew in a very black and white manner what they believed. A majority of the population, however, did not know how to answer this question. They were taken aback and provided somewhat abstract answers. No one seemed to know quite what Christianity was, and there was not one solid answer that remained consistent among everyone. Mining for God shows the shocking moral depravity that often goes unnoticed in America and Brandon's search to find answers.
In order to find out what Christianity is truly about, Brandon decided to start with what he believed to be the key event of Christianity; the resurrection of Jesus Christ. From here, he was able to ask key questions that inspired thought in the people and made them begin thinking about their faith. He was able to ask logical questions with black and white answers. For instance, Brandon asked them if the resurrection of Jesus Christ could be proved. Then, if they did not know, he laid out the proof that we have to show that his resurrection truly did take place. Mining for God takes this information and uses it to convince viewers as well as those being interviewed by Brandon that Christianity begins with the resurrection of Jesus Christ. There is solid evidence and proven facts to support and back up what Christians believe, and this is the start to finding true Christianity.
From here, Brandon decided to interview a variety of people in order to gain different insights and perspective. Instead of just interviewing Christians or those who had some amount of faith, he interviewed atheists and agnostics, trying to get a different perspective on the issue of Christianity. How do they define Christianity? How do they define their own beliefs? Do they believe that solid evidence for Christianity is enough for people to believe and follow? Mining for God then finds Brandon interviewing a handful of Christian scholars. These men are very respected and intelligent, presenting logical conclusions and thought processes that appeal to those focused on information and data.
Overall, Mining for God is an extremely powerful film. IT provides viewers with questions and answers, as well as thought provoking content that will leave them wanting to know more. This film inspires further research and will make viewers want to take a closer look at their own faith. What does it truly mean to be a Christian? Are we living that way every day or have we fallen very far from what we should be doing? This film gives viewers a chance to analyze themselves, making it very powerful and compelling.
Lee Strobel
Mining for God interviews different Christian scholars, one of which is Lee Strobel. Respected and well known, Strobel has dedicated his life to answering different questions of Christianity. He believes in logic and facts, and has made solid cases to support the life of Jesus and the Bible. He is the creator of The Case for Christ, The Case for a Creator, among other reputable and well known books. By using Strobel, Brandon gave his film credibility and appealed to viewers who are fans of his. His work is considered reputable and is well respected in the Christian community. The most shrewd of scholars and the most skeptical of atheists have a hard time denying the evidence found in Strobel's books. His information is clearly presented in a logical and organized format, showing his great intelligence and sagacity.
Mining for God includes interviews and discussions with many other Christian scholars, including William Lane Craig, J. Warner Wallace, Paul Copan, Gary Habermas, among numerous others. This film is deep and compelling, leaving viewers with a lot to think about. The information is presented clearly and offers insight into what it truly means to be a Christian. Brandon McGuire poured himself into this film, making it the absolute best that it could be. His passion shines through on screen, and it is obvious to viewers that he believed strongly in this film. Mining for God is intellectual and thought provoking, perfect for anyone wanting to know more about what it truly means to be a Christian.