---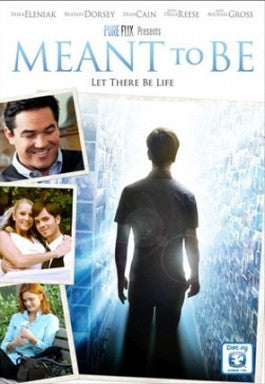 Sale
Meant to Be DVD
Watch Trailer
Additional Information
Languages: English
Run Time: 90 minutes
Subtitles: English, Spanish
Closed Captioning: No
Region Code: 1

See More
Sale price $7.50 Regular price $9.99 You save 25%
Estimated arrival between and for USA.

---
You might also like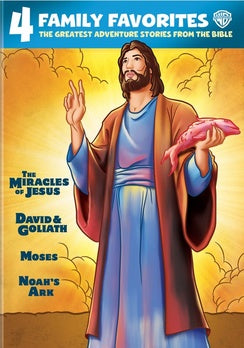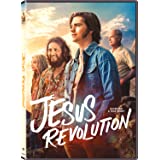 Sale price $15.99
Regular price
$29.95
Sale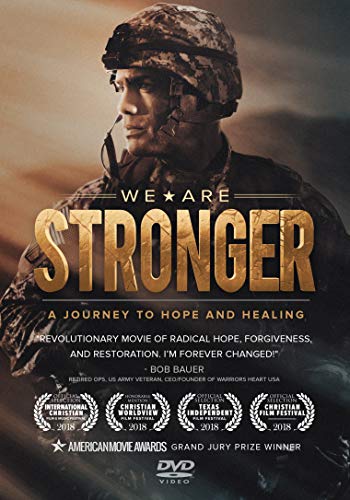 Sale price $9.99
Regular price
$14.99
Sale
Meant To Be
For Nathan Burr, played by Bradley Dorsey, life has never been easy. Now the seemingly impossible is happening--it is getting worse. He has lost his job, his girlfriend, and his purpose in life. It is like a mid life crisis...except he is only twenty. Lost and confused Nathan sets off to discover who he really is, and to find his birth mother. From Pure Flix Entertainment comes a story of hope redeeming regrets, Meant To Be. Co-Starring Kirsten Renton, Della Reese, Michael Gross, Erika Eleniak, Erin Sossoman, and Dean Cain this film will encourage you that God is a god of second chances.
Synopsis
Nathan never got to meet his birth mother and had to live in foster homes growing up.. In fact, since she rejected him, he has never been sure he wants to meet her. When his life starts a rapid downhill decent, however, he realizes that he needs to understand and come to terms with who he really is. So he starts out on a quest to find his birth mother and understand her rejection. His only clue in this search? The city where he was born. So, he buys a plane ticket and sets off on his journey, the journey told in the film Meant To Be. Upon arrival Nathan finds a hotel and meets the loving, empathetic housekeeper Mave (Della Reese), and another hotel guest named Shelly (Kirsten Renton). With the encouragement of his two new friends Nathan begins uncovering clues about his past, writing a book about his journey in the process. When he comes up with his Mother's address, however, he is not quite sure he has the strength to face his past, and the woman who rejected him. Meanwhile, in Meant To Be, Nathan's mother Linda Dixon (Erika Eleniak) continues to agonize over the decision she made twenty years ago to give up Nathan. Even her job as a social worker does not alleviate the regrets she has regarding her past, and she wishes she could meet her son again. So, when she encounters a young girl named Tori (Erin Sossoman) who is considering abortion Linda does everything she can to convince the girl of the importance of her child's life. As she compassionately and understandingly reaches out to Tori her old regrets come flooding back again.
When Nathan finally comes face to face with his past, he will uncover a secret that will change and redefine his purpose forever, as he discovers that some things are just Meant To Be.
Powerful Themes That Make You Think
Meant To Be is not just an entertaining and fun movie, however. It is a film with powerful messages that make you think ...think deeply. The importance of life is a strong theme throughout the entire film. Linda wrestled with abortion but ultimately gave birth to Nathan, and during the film she reaches out to Tori, telling her that before her child existed God had a purpose for its life. Overall the plot twists and surprises, life is emphasized. Life is shown to be of great value, and that it is a gift from God. Added to that single powerful message is also the idea that the actions we commit and the choices we make have far reaching consequences. That sometimes we have regrets due to the choices we made in our past. The film Meant To Be emphasizes that God forgives us for the choices we may have regrets over. If we ask he will forgive the sins in our past ...each and every one. (That's why he sent his son after all). Yet, even though God forgives us, we may still live with regrets due to poor choices we made in our past. For Linda giving up and rejecting Nathan was her biggest regret. It brings her grief even twenty years later, and she also recognizes (yet another powerful message) that her choices had far reaching consequences not only for her, but also for her baby boy. Meant To Be will bring to heart the lesson that our choices affect not only us, but also those around us, in ways we cannot expect. Linda reaches out to Tori, trying to help her realize the things Linda learned the hard way before it is to late. The film Meant To Be also serves as a powerful reminder that God has a plan for our lives. That everything that happens in a person's life, happens to draw them closer to him, glorify his grace, and fulfill God's purpose for their lives. Meant To Be is full of powerful themes that weave together to create a powerful movie.
Conclusion
Filled with fun stories, meaningful messages, and thought provoking lessons Meant To Be makes for a powerful movie night. Travel with Nathan and Linda as their own separate journeys struggle to intersect against all odds. Be reminded of the importance and value of life, and remember that your choices have endless consequences--both good and bad. The film Meant To Be will open opportunities for meaningful conversations with family and friends about life, choices, forgiveness, second chances, and hope. Be encouraged as you are reminded that God is a god of second chances. He is a father to the fatherless, a comforter, protector, and above all he is a God of redemption. Be challenged and reminded by the powerful message that everything that happens--the good and the bad--happens for a reason because everything is orchestrated by God. Everything is Meant To Be.
Meant To Be has not been rated by the Motion Picture Association of America, and may include topics and issues not suitable for younger viewers. This film received the "Family Approved"ÌÎ_̴Ìà? award for ages twelve and up from the Dove Foundation. As always, it is recommended that parents preview all content to determine what is suitable for their children.
If you enjoyed the film Meant To Be you may also like the films October Baby, Johnny, Sarah's Choice, and As I Stand.