---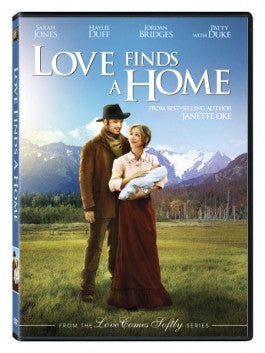 Sale
Sale price $9.99 Regular price $14.99 You save 33%
Estimated arrival between and for USA.

---
You might also like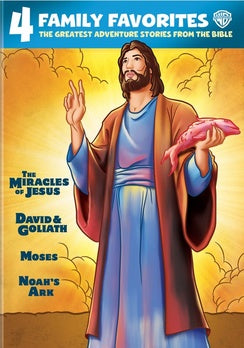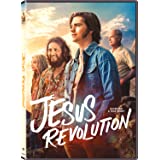 Sale price $15.99
Regular price
$29.95
Sale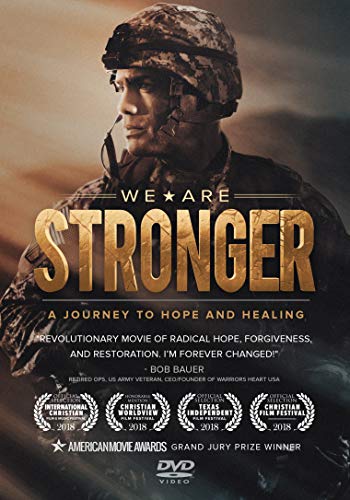 Sale price $9.99
Regular price
$14.99
Sale
Love Finds a Home DVD
In Love Finds a Home DVD, Dr. Belinda Owens is one of the very few female doctors in the frontier and is now working in a small town in Missouri. When her pregnant friend Annie arrives to town, Belinda keeps an eye on her during her last moments in the pregnancy. Annie brings Mary, her experienced midwife mother-in-law who with her unorthodox remedies and rustic wisdom are discordant with Belinda's scientific education.
The story of Love Finds a Home film
Now with her friend Annie and her mother-in-law Mary joining Belinda in her home, she suddenly has her hands full. Belinda in Love Finds a Home struggles juggling it all plus addressing some issues at home. Her adoptive daughter Lillian has fallen in love and is discovering all the emotions felt with first love. Also Belinda and her husband's marriage is suffering due to Belinda's inability to have a child in that moment. The town was just adjusting to Belinda and putting their trust on her but she has to learn to realize that the perfect advice to her struggles may come from a rare originator. Belinda's friend, Annie, has a daughter named Melinda. The film's ending is filled with joy and hope for a most desired future.
Love Finds a Home novel by Janette Oke
Janette Oke's novel Love Finds a Home tells the tale of Belinda Davis and her struggle to go back to her hometown after being a private nurse to a wealthy woman in Boston. Belinda has been taking care and living with the wealthy Mrs. Stafford-Smyth. She enjoys her newfound home in Boston but she misses her family and the small town back home where she had the delight of growing up in. When Mrs. Stafford-Smyth leaves for a trip to New York with a friend, Belinda takes the chance and returns home. When she arrives at first Belinda feels like she doesn't fit in the small community where she grew up anymore. There comes the moment when Belinda returns to Mrs. Stafford-Smyth in Boston but is suddenly feeling uncomfortable as she is pampered and served by others. As Mrs. Stafford-Smyth gets sick and her it worsens Belinda continually prays for her to give her heart to Jesus and ask Him to be her Savior. Belinda's prayers become answered and before Mrs. Stafford-Smyth dies she accepts Jesus Christ and reassures her house staff to accept Him also.
In Love Finds a Home things suddenly become very complicated when in Mrs. Stafford-Smyth's will it is said that much of her estate belongs to Belinda. With that, Belinda spends a long time working out the settling of the estate considering she didn't want to live in the big house all by herself. Because Mrs. Stafford-Smyth advised her to use the home for some type of ministry, Belinda turned the estate into a home for the elderly. During the time that Belinda is arranging everything she spends time with Drew, an old friend from home who was working with a lawyer in Boston.
When all the details for the estate become settled, a grave misunderstanding occurs where Drew and Belinda's relationship comes to a halt. Drew thinks that Belinda's plans are to always stay in Boston as he wishes to return home. Belinda thinks Drew wants to stay in Boston. When Belinda returns home she is surprised to see Drew as is he to see her. He has arranged a local law office. Belinda and Drew both clear up the misunderstanding and they truly realize how much they love each other by joining their lives together in marriage.
Haylie Duff and her role on Love Finds a Home
What attracted Haylie Duff to the role of Annie in Love Takes Wing and Love Finds a Home was the affirmative story it embodied. To her, stories with that message are difficult to come by and don't appear regularly. Her character is a female doctor and to Haylie that was one of the reasons she loved the role. She had never done a period movie so to know that her character was smart, strong and had a positive impact on others was very important to her. To play such a strong character was what ultimately made her join the film.
Haylie believes the character of Annie Wilson from Love Finds a Home DVD is similar in some ways to who she is. Annie is a good friend to Belinda and is there for her just like she always tries to be with her own friends in real life. To Duff, Annie is dedicated to her career, she's always motivated and working hard to get continually better at what she does. Annie always looks at the bright side of things, is always available to help people and desires good for everyone. Haylie truly admires Annie's patience and understanding of people around her.
One of Haylie's first loves was acting. She always enjoys it and has felt fortunate for opportunities like Love Finds a Home that has come her way to execute her craft. One of her most favorite things from acting is how much of a creative process it is. To be a part of the process of creating stories and characters that resonate with people and impact them somehow. Also, she enjoys providing the audience a separation of whatever troubles people are experiencing in their lives for the time they're enjoying the movie or a Tv show
More about Love Finds a Home DVD
Love Finds a Home is a made for television movie which aired on the Hallmark Channel network in 2009. It based on the book by the same name by best-selling author Janette Oke. The film runs for approximately 1 hour and 28 minutes and was directed by David S. Cass Sr. (Love Begins). Starring in Love Finds a Home is Sarah Jones (The Path), Haylie Duff (The Wedding Pact), Patty Duke (The Patty Duke Show) and Jordan Bridges (Rizzoli & Isles).