---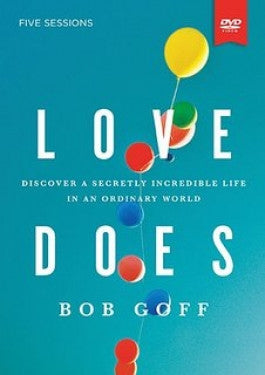 Sale
Love Does: Five Session Study DVD
Additional Information
Cast: Bob Goff
Director: TJ Rathbun
Producer: TJ Rathbun
Languages: English
Run Time: 68 minutes
Sale price $18.88 Regular price $26.99 You save 30%
Estimated arrival between and for USA.

---
You might also like
Sale price $32.99
Regular price
$54.98
Sale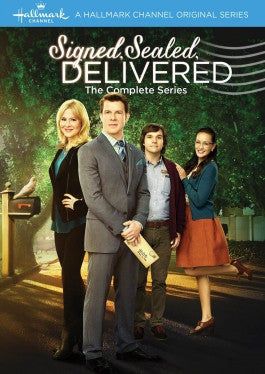 Sale price $24.95
Regular price
$29.99
Sale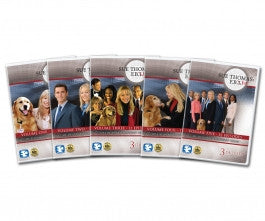 Sale price $95.99
Regular price
$119.99
Sale
—
Sold Out
Love Does Five Session Study
Based on the book Love Does by Bob Goff, this study is for those who are "stuck." Who had big dreams of changing the world for Jesus, but they are scared, or unsure, or simply don't know where to start. Through stories, Scripture, and personal experiences Bob Goff will challenge you to go and "do." Love Does will help you discover how to take the next step, and see what you learn about yourself, and about God at the same time. Designed for Small Groups, Love Does can also be used as an individual study, with a spouse, or a few close friends Discover what love does, and how it can change your life. Through this study you will come to have a deeper understanding of love and how you can help make a difference in the world.
The Story Behind "Love Does"
For most ordinary lawyers, the idea of doing crazy life changing things around the world is only a distant dream.; And though several may write a book, few will have as much of an impact as Bob Goff. Bob Goff is the kind of man who is always excited about life, and he is always excited about his Savior--and it leads him to do exciting things. What started out as a man simply making an effort to say "yes" to God, has turned into a global life changing organization called Restore International. This organization, which works in Uganda, India, and Somalia, gives a voice to the voiceless, so to speak. Restore International fights for human rights and education for at risk children and women around the globe. Bob Goff uses his legal background to secure justice, as well as intervening and educating individuals in at risk situations. The Leadership Academy in Uganda is also training hundreds of students in leadership and character--equipping them to be a change in their communities. Bob does not think he is unique or special. He knows he is an ordinary man who learned how to say "yes" to an extraordinary God, and he believes each and every person has the potential to change lives if they let God use them. Love Does is simply a collection of Bob Goff's stories and thoughts, which will encourage and inspire you to do something...because love does.
The Study
Based on the action-packed book Love Does, which is full of extraordinary, real-life stories, this study expands on the concepts presented in Bob Goff's book. Each session is less than twenty minutes long, but filled with thought provoking stories, thoughts, and discussion ideas. It motivates viewers to discover who God has made them to be, then step out with full abandon and live out their purpose--trusting that God will use their faith and rough abilities to create something beautiful. It will inspire you to be the person God has made you to be. These sessions are designed to encourage and drive small group discussions surrounding what the next step of faith you can take is, how to go and "do" love, and stories of "love doing" in your own lives. It's less of an informational study, and more of a conversation and action starter. While full of Biblical truths, Love Does does not attempt to educate you on the person of Jesus Christ, but motivates you to step out and discover who he is through a relationship with him and others. Love Does seeks to encourage people to stop agreeing that love should do things and instead get out of their homes and go do those loving things. This study is perfect for those who have read or are reading the Love Does book, but it is not necessary to read the book, either way you will be inspired to step out in faith and love and take action for Jesus.
Inspired, Encouraged, Challenged
The Love Does Five Session Study will inspire, encourage, and challenge you to follow through with Jesus' command to love. It is one thing to talk about love, but it is another thing entirely to step out and act in love. One of the most powerful concepts behind the "love does" movement, is that you do not have to be perfect or special for Jesus to use you. You do not have to have your act together, all the pieces in place, a plan laid out from step one to one hundred, and an unshakable faith. You simply have to be willing to say "Yes," to God and buckle your seatbelt for a crazy adventure. With God on board, the pieces will fall in place at just the right moments, the plan will unfold faster than you would imagine, and your faith will grow with every step you take forward. Even if you are an "ordinary person" you can do world-changing things when you trust in an extraordinary God. This is the philosophy that backs Love Does, and as you listen to Bob Goff throughout this study, you will be encouraged as you come to know it to be true.
The study Love Does is perfect for every age, and phase of life. Individuals on the fence regarding Christianity, as well as lifelong Christians, will gain insight, understanding, and encouragement from Bob Goff's stories and thoughts. As you work through the five sessions of Love Does individually or with a spouse, friend, or small group is prepared for life-changing discussions and conversations. The sometimes funny, often thought-provoking, and always meaningful lessons will open your eyes to the simple, yet profound truth that all you have to do to be used by God is step out in faith. You will not be the same person by the end of this study--you will be ready to go "do love."
Love Does has not been rated by the Motion Picture Association of America. As always, it is recommended that parents preview all content to determine what is considered suitable for their children, but this film is acceptable for most audiences.