---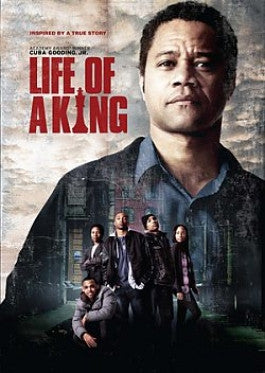 Sale
Life Of A King DVD
Additional Information
Director: Jake Goldberger
Producer: Tatiana Kelly
Languages: English
Release Date: 8/18/10
Run Time: 101 Minutes
Screen Format: WS
Subtitles: English, Spanish
Region Code: 1

See More
Sale price $7.99 Regular price $14.99 You save 47%
Estimated arrival between and for USA.

---
You might also like
Sale price $32.99
Regular price
$54.98
Sale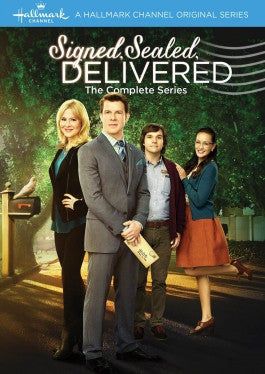 Sale price $24.95
Regular price
$29.99
Sale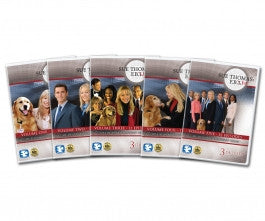 Sale price $95.99
Regular price
$119.99
Sale
—
Sold Out
Life Of A King
Ex-felon Eugene Brown had one dream as he left the prison-- give the future he never had to kids that struggled just like he did. He had one idea-- chess. Based on the inspiring true story Life Of A King brings to life the work of Eugene Brown, a man who had a goal to save the inner city kids of Washington D.C. Starring Academy Award Winner Cuba Gooding Jr., Dennis Haysbert, Lisagay Hamilton, and introducing Malcom M. Mays, Life Of A King will inspire viewers that there is always hope, even in the darkest of circumstances. It will show you a story of redemption, as you witness one man turn his life around and become determined to do the same in other's lives.
Film Synopsis
For eighteen years Eugene Brown walked, talked, slept, and lived the walls of prison. One bad choice left him behind bars for nearly two decades. He had made friends behind bars, found encouragement to keep his eyes on the end game. He had found entertainment playing chess. Most importantly, however, he never wanted to come back. His sentence served, Eugene Brown stepped out onto the streets a changed man. A scared man. After all, no one wants to hire an ex-con. He found a job, however, as Life Of A King portrays. He cleaned schools. He mopped, swept, then mopped and swept some more. One day, however, all that changed.
Faced with a crowd of unruly students, the principle of the school asked Brown to help control the students in the school detention program. She hoped he would be able to control them. Faced with a difficult task Eugene seems like the wrong guy for the job. He has one thing going for him, however, a desire to make sure these kids do not end up the same place he did. After several false starts, Eugene decides what these kids need is a reason to stay off the streets. So, he teaches them chess. Which then evolves into the Big Chair Chess Club. Which then evolves into a reason for the kids to stay off the streets, they are having fun, and thanks to Eugene's vision, they are learning lessons-- even with the club's simple motto "think before you move." Not all of the kids are easily turned around, however. Take the kid named Peanut for example. He has real potential for his future, but he has been sucked into the wrong crowd. Tahime (Malcom M. Mays) is another. He has an amazing talent for Chess, but the broken kid refuses to get involved in Brown's "stupid" game.
After a tragic moment, however, Tahime realizes he wants his life to count. That Eugene Brown is trying to give him the life he never had, and keep him from the mistakes he made. The struggles of Eugene and his kids in Life Of A King, however, are not over. Will Eugene Brown be able to give the inner city kids of Washington D.C. the hope and future they never had, or will all his efforts be in vain?
A Message Of Hope
The film Life Of A King rings with a message of hope. The story of Eugene Brown, from convict to mentor stands as a testament that anyone can turn their life around. The stories of the inner city kids-- all based on true stories-- will touch your heart, and remind you that there are many less fortunate than you. Eugene Brown's passion to reach the broken and hurting in his community, will inspire you to make a difference in the lives of those around you. His simple approach of using chess to save lives, will encourage you to remember that you do not have to be a millionaire, have special training, or fancy equipment...you just have to care.
Life Of A King has many positive lessons as well. The film's broad picture could be summed up as a film about the choices we make and the consequences we face because of those choices. It is so much more, however. It is a good reminder that nothing we do will have no effect on our lives later, and every decision matters. It powerfully reminds viewers of all ages that it is never too late for an individual to change paths, that though our choices have consequences, we can also alter the course of our lives. It reminds viewers that no matter where you are-- locked behind bars in a jail cell, sitting in detention, scrubbing the hallways of a school, walking through the streets of your run down neighborhood-- there is always-- always-- hope.
The life of Eugene Brown, powerfully portrayed in the film Life Of A King will encourage, challenge, and inspire viewers of all ages. It will remind you that no matter where you are, no matter how old you are, no matter where you come from, what you look like, how smart you are, how educated you are, how privileged you are, or how not, you can always have hope. It will inspire viewers to look beyond their circumstances and find someone to care about, someone to inspire, and someone to give hope to. It will encourage viewers to look at their own struggles not as struggles, but as opportunities to help change the course of someone else's life. The touching story of Eugene Brown in Life Of A King will remind you that no one is beyond saving, no one is not worth helping, and everyone has a purpose in their lives. It will inspire you to make a difference.
Life Of A King was rated PG-13 by the Motion Picture Association of America for thematic elements, some drug content and brief violent images - all involving teens. This film received the "Family Approved" award for ages twelve and up from the Dove Foundation. As always, it is recommended that parents preview all content to determine what is suitable for their children.
Life Of A King has a total run time of 100 Minutes