---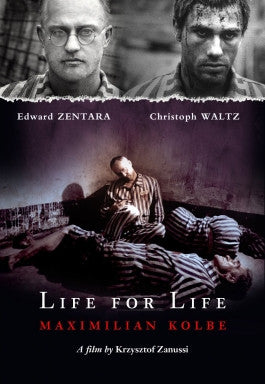 Sale
Life For Life DVD
Additional Information
Cast: Christoph Waltz, Edward Zentara
Director: Krzystof Zanussi
Languages: English, Polish
Run Time: 90 min
Screen Format: WS
Subtitles: English, Spanish
Region Code: 1

See More
Sale price $14.97 Regular price $19.99 You save 25%
Estimated arrival between and for USA.

---
You might also like
Sale price $32.99
Regular price
$54.98
Sale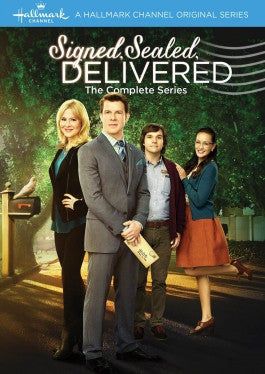 Sale price $24.95
Regular price
$29.99
Sale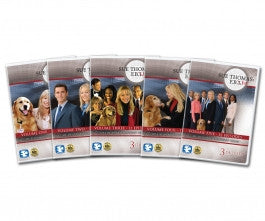 Sale price $95.99
Regular price
$119.99
Sale
—
Sold Out
Life for Life DVD
Life for Life is a powerful film that takes place at Auschwitz during the Holocaust in 1941. A prisoner within the camp, named Jan, has been placed at a gravel pit to work. Here, he is given the chance to escape and quickly takes it. Free from the camp, he is faced with the terrifying ordeal of finding shelter. Fortunately, a family kindly takes him in and provides him with a safe place to hide, for the time being at least.
While staying with this family, Jan finds out that ten prisoners back at Auschwitz are being sentenced to a cruel death of starvation. They are being denied food until they finally waste away, for no reason at all. One of these ten prisoners is a man named Maximilian Kolbe. He was a Franciscan priest who was not originally going to be sentenced to death but volunteered to die for one of the prisoners. This sacrifice of life haunts Jan as he questions whether his escape caused another innocent to die in his place.
His guilt intensifies, however, as he learns that these prisoners are only being sentenced to death because of his escape from the camp. It is a powerful statement that acts as a warning to all the other prisoners. Jan feels intense guilt at this, and is faced with the consequences of his actions. Soon, the Nazis have a lead that may bring them directly to him, and he is forced on the run.
Not only is he trying to outrun the Nazis that are plaguing him, he is also trying to outrun the guilt that constantly hangs around him. Seeking refuge and answers that may change his life, he heads to Niepokalanow, the Franciscan monastery that Maximilian Kolbe was the founder of. Here, Jan seeks answers and insight into why Kolbe would sacrifice his life willingly for another man. In addition to this, this man was a complete stranger, not someone that Kolbe knew personally. What on earth would possess him to give his life for this man?
Though he is no longer in Auschwitz, Jan remains a slave to fear and to the guilt that plagues him. The life and the eventual sacrifice of Maximilian Kolbe continues to haunt him, no matter where he goes. He seeks answers to the question of Kolbe's immense sacrifice, desperate to find out what drove him to surrender his life for a complete stranger.
Another key character emerges throughout the course of Life for Life. Brother Anselm is a young Franciscan priest, who was once under the tutelage of Kolbe. He saw the way that the older man's life was so filled with love and with a peace that came only from Christ. Brother Anselm rejoices later in the film as Kolbe is recognized as a patron saint, believing that his sacrifice has been recognized in the way the way that it deserves.
Life for Life is a powerful and moving story about the redemptive journey of Jan, and the immense sacrifice that affects his life.
A Christ-like Attitude
Throughout Life for Life, Maximilian Kolbe's sacrifice is subtly compared to that of Christ. As Jan seeks out answers to what drove him to make this sacrifice, he realizes that the only thing powerful enough to cause a man to do this is Christ's example.
Christ loved his people so much that he willingly suffered and died on the cross in order to save our lives. He was tortured and beaten for his actions, and was given the opportunity to save himself at any moment. However, he did not give into fear and held out through his crucifixion.
This set an amazing example for Kolbe to follow; the best example possible. His sacrifice for the innocent prisoners is just like something Christ did. In doing this, his death had a huge purpose and an enormous impact on those around him.
Though Jan felt guilty for leaving the camp, he did not need to feel guilty for the death of Kolbe. The priest willingly chose to do this because he genuinely loved people and wanted to give them a good example of what it meant to truly love someone. His sacrifice is a vivid example of something that Christ did, and the creators of this film subtly direct his sacrifice back to Christ and the Bible.
Life for Life is haunting and compelling, filled to the brim with allusions to the Bible and allegories. Though not a true story, it is based upon events that took place. Prisoners in the camps were mistreated and sentenced to death because one person escaped. This set a precedent for others and acted as a warning that no one was to try and escape from the camps. The Nazis were in complete control and ruled by fear.
The performances given by the actors in this film are powerful and moving, giving viewers a realistic and engaging portrait of what happened during the Holocaust. This film is widely acclaimed for its touching and gritty performances, moving viewers to tears and allowing them to feel the impact that Christ's sacrifice should have on their lives.
Life for Life is a Polish film that contains English and Spanish subtitles. Its powerful message gives a clear and realistic insight into what truly took place during the Holocaust. This film contains intense themes and some thematic elements, and may not be appropriate for all viewers. However, if parents preview the film and deem it appropriate for their families, it can be an excellent platform for discussion about Christ's sacrifice. Throughout this film, one thing is apparent. The love of God is powerful and cannot be avoided. No matter how far we run, his sacrifice will always cover us and will always give us redemption and healing. This film takes the immense sacrifice of Maximilian Kolbe and relates it to the sacrifice of Christ as he died on the cross for his people. Moving and captivating throughout every second, Life for Life is a powerful film you won't want to miss.