---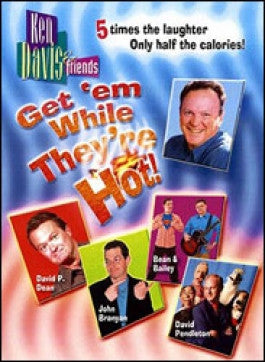 Sale
Ken Davis: Get em While Theyre Hot DVD
Watch Trailer
Additional Information
Cast: Ken Davis, John Branyan, David P. Dean, David Pendleton
Sale price $7.98 Regular price $17.99 You save 56%
Estimated arrival between and for USA.

---
You might also like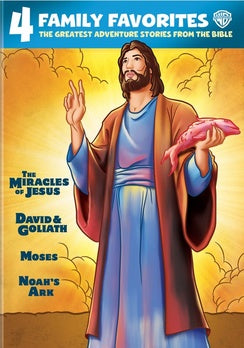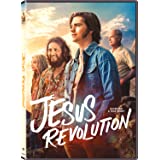 Sale price $15.99
Regular price
$29.95
Sale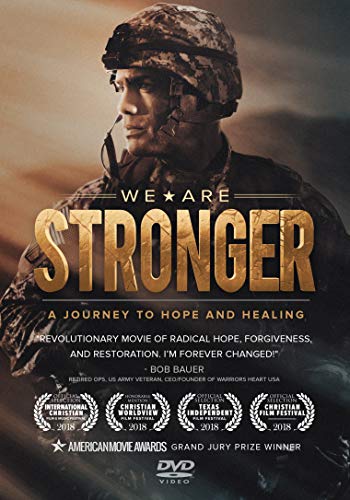 Sale price $9.99
Regular price
$14.99
Sale
Ken Davis: Get 'em While They're Hot
The third edition of Ken Davis' popular "Friends" series is filled with the same side splitting, family friendly humor as all the rest. Join Ken Davis and four of his fellow Christian comedians in a laughter packed film the entire family will enjoy. Featuring the witty John Branyan, the outrageous observations of David P. Dean, the master ventriloquist David Pendleton, the hilarious duo Bean & Bailey, and the classic humor of Ken Davis Get 'em While They're Hot is sure to have the entire family laughing right along! Featuring new jokes and some of the old favorites, Get 'em While They're Hot combines the best parts of comedy without the worst parts. Old and young alike will love the humor, wit, and observations of five of Christian comedy's biggest stars.
Ken Davis
The man behind Get 'em While They're Hot Ken Davis, has spent years as a Christian Comedian and speaker. Besides creating family friendly comedy, Ken Davis has authored twelve books including "Fully Alive," on which the popular film by the same name is based. He is the founder of Lighten Up Ministries which produces inspiring and motivational DVDs, shows, and conferences devoted to making a positive difference on people's lives. His own brand of comedy, part side splitting humor and part powerful insights on life and individuals, can be seen in many comedy shows including Get 'em While They're Hot. A sought after comedian, Ken Davis has performed for audiences around the world. Ken Davis lives in Franklin, Tennessee with his wife Diane.
Lighten Up Ministries
Founded by Ken Davis out of a desire to make a positive difference in individuals lives on a day to day basis, not just through his comedy shows, Lighten Up Ministries expands on the positive life outlook Ken exudes in his shows such as Get 'em While They're Hot. Through conferences and a daily radio show, Lighten Up Ministries and Ken Davis encourage individuals through tips, stories, and God's word. From simply learning to put a smile on your face, to growing in your faith in Christ, to successfully starting a business Lighten Up Ministries seeks to inspire and motivate individuals to live a positive, God oriented, goal focused life.
John Branyan
A veteran of clean comedy, John Branyan has kept families laughing together for over twenty years. Known for combining classic drama with modern day humor, his "Shakespeare" version of the old childhood story "The Three Little Pigs" is a favorite, but his "big bad wolf meets sixteenth century theater" is just a peek into the witty humor of John Branyan. Joining his fellow comedians on the show Get 'em While They're Hot, John Branyan brings an element of creativity and out of the box thinking to the world of Christian comedy.
David P. Dean
A master of seeing the world through rose colored or rather any color spectacles, David P. Dean's hilarious observations about everyday life have been making people laugh for over twenty-five years. While his training in comedy might be more traditional he attended the Second City School For Improvisational Comedy his witty observations certainly are not. Dedicated to keeping faith in every aspect of life, David P. Dean makes sure faith and family stay in comedy, especially in Get 'em While They're Hot. Besides comedy, David enjoys hanging out with his family, and leading missions trips to the Dominican Republic.
Bean & Bailey
What began as a friendship grew into an unexpected career in comedy. Bradely Bean and Jackson Bailey met as freshmen in 1992 living in the same dorm. The duo was soon making funny videos and comedy sketches. In 1999, after pursuing separate careers, the two rejoined and soon were taking their comedy routines back to the place it began college campuses. Their comedy routine quickly spread to other venues, however. Combining everything from stand up comedy to musical songs and parodies, with a quirky friendship, Bean & Bailey are always sure to discuss serious life topics: like Walmart greeters and Doughnuts in their shows such as Get 'em While They're Hot. Believing humor is a gift from God, that brings families closer and lightens heavy loads, Bean & Bailey strive to create family friendly comedy everyone can laugh along with together.
David Pendleton
Ever since the age of six David Pendleton has been wowing people with his ventriloquism. His appearance in Get'em While They're Hot is no different. Combining the amazing ability to make anything (from a banana to a chair) talk with his own unique brand of humor, David Pendleton has been wowing audiences the world over...all while making them laugh. His beloved characters: Aunt Tilly a blunt ninety-four year old spinster, Mack Elroy the witty troublemaker, the dopey and adorable dog Buford, and the misguided but entertaining vulture Vern will keep viewers of all ages mesmerized and laughing in Get'em While They're Hot.
Conclusion
An entertaining cast of comedians combines in Ken Davis' Get 'em While They're Hot. From ventriloquism to stand up comedy, Get 'em While They're Hot combines laughable lines with clean comedy the entire family can enjoy together!
Ken Davis: Get 'em While They're Hot has not been rated by the Motion Picture Association of America and may include topics not suitable for younger viewers. This film received the "Family Approved" award for all ages from the Dove Foundation. As always, it is recommended that parents preview all content to determine what is suitable for their children, but the film Ken Davis: Get 'em While They're Hot is generally considered appropriate for most audiences.
If you enjoyed laughing along to Ken Davis: Get 'em While They're you may enjoy some other comedy films including Acts of Comedy: Teenagers Are God's Revenge featuring comedians Jeff Allen, Ron Pearson, Taylor Mason and many more; Apostles of Comedy with many well-known Christian comedians such as Brad Stine and Jeff Allen; John Branyan's Fly-Over Comedy; Tim Hawkins' Rockshow Comedy Tour or Great Hits and Greatest Bits; or Anita Renfroe: I'm Not High Maintenance Just Low Tolerance.