---
Ken Davis: Fully Alive DVD
Watch Trailer
Additional Information
Director: Ken Davis
Producer: Ken Davis
Languages: English
Run Time: 102
Region Code: 0

See More
Sale price $10.65 Regular price $18.99 You save 44%
Estimated arrival between and for USA.

---
You might also like
Sale price $32.99
Regular price
$54.98
Sale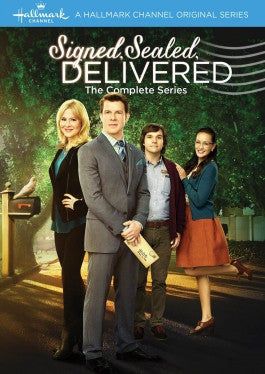 Sale price $24.95
Regular price
$29.99
Sale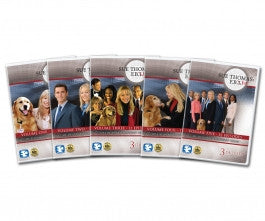 Sale price $95.99
Regular price
$119.99
Sale
—
Sold Out
Ken Davis Fully Alive Synopsis
Are you living life? If you're reading this, you may be inclined to simply answer, "yes", but think about it for a moment. Are you really living and experiencing life like you were supposed to? Do you wake up every morning excited about the fact that you are alive and you get to go do incredible things for another day? While some people may be living this life, many if not most people are not truly living their lives "Fully Alive" as Ken Davis puts it. Most people get lulled into our world or are simply depressed with the prospect of living life. People wake up thinking of all the things they have to do or accomplish and they get incredibly bogged down with all the stress of the world. But Ken Davis reminds us in this film that we're supposed to live life "Fully Alive", joyful and encouraged about all the wonderful blessings God has given us. In this DVD, Davis will walk you through the three hours of his life that terrified him and woke him up to the reality of the wonderful life we live. Experience this incredibly life-changing speech as Davis wakes you up to a whole new reality in Ken Davis' Fully Alive.
Are We Truly Living Life?
Ken Davis' Fully Alive is a powerful comedy/speech routine put together by Ken Davis himself that explains his testimony and talks about some of the events he went through that completely changed the way he looked at life. He's now 65 years old, but he says he is now loving and living life like never before. He's joyful and experiencing life "fully alive" more than he has in the past ten, twenty, or even thirty years. He's discovered the secret and he's now excited to share it with you. The reason he put this DVD together, he says, is so that he can help as many people as possible live their lives fully alive. He's found out what it takes to live a life happy and contented, and after realizing it, he's decided he needs to get this message out to as many people as possible! This isn't something he can just keep to himself. It's an exciting and life-changing message that could easily change the world with his theories and ideas. Ken Davis' Fully Alive is not a stiff sermon or a self-help lesson. It is chiefly a comedy routine, but it's comedy with a point and a message.
Today in our world, it's easy to dismiss the comedian genre as a whole because of how much of it is profane and unfit for a lot of years. People like Tim Hawkins and Ken Davis are challenging this line of thinking by creating quality Christian entertainment that is humorous and wholesome. These comedy routines by people like Davis are just as funny (if not funnier) than some of the big name comedians, but they deliver messages and are entirely wholesome and family-friendly. Ken Davis doesn't see the need to fit vulgarities or inappropriate matters into his comedy routines. He's able to achieve the same level of comedy while keeping everything clean and perfectly appropriate to share with your family. Ken Davis' Fully Alive is another example of this, delivering hilarious content in a wonderful speech while keeping everything clean and family-friendly. Prepare to be blown away by a wonderful lesson with a life changing message in Ken Davis' Fully Alive.
About Ken Davis
But you may be asking, just who is Ken Davis? Where did he come from? Ken Davis is the president of Ken Davis Productions, a ministry dedicated to bringing Christian comedy to the masses. Another offshoot of this is his other ministry known as "Lighten Up! Ministries", a daily two minute podcast containing a brief comedic message designed to get your day started right! We're Christians, and what people often forget is we're allowed to laugh and have some fun! Ken Davis' Fully Alive is another perfect example of this, bringing hilarious Christian comedy that will have you laughing out loud as Davis walks you through the complexities and mundanities of everyday life.
Davis has always been the master at blending both comedy and heart to create a message that doesn't just leave you in stitches, it gives you something to truly think about and ponder. Because of his messages and talks, he's become a well respected comedian in both the Christian world and in other communities all over the country. He's spent the last 40 years of his life spreading his messages of Christianity and comedy and even at the age of 65, he shows absolutely no signs of stopping. Ken Davis' Fully Alive shows how he tries to live every day to the fullest and no matter his age or what may be transpiring in his life, he's ready to keep on living his life and enjoying every minute that God gives him.
Ken Davis lives in Franklin, Tennessee and is happily married to his wife Diane. He has 5 grandchildren from his two daughters and thrives on spending time with his wife and family. He is a family man all the way, and one of his favorite topics to discuss in his routines is family life and all of the quirks that go along with it. Ken Davis is an inspirational comedian as you'll find in Ken Davis' Fully Alive and his talks have the power to change minds, lives, and attitudes. You will love his words of wisdom and encouragement and will certainly find yourselves transformed by his amazing talks and messages. Ken Davis doesn't mess around -- he's got a message and a plan and he's ready to explain to you why you should be living your life fully alive!
Conclusion
If you struggle with depression or maybe just don't enjoy life as much as you would like to, then Ken Davis' Fully Alive is a wonderful tool to help you see the light and learn how you can be living your best possible life, by living it the way God intended us to live it -- Fully Alive!