---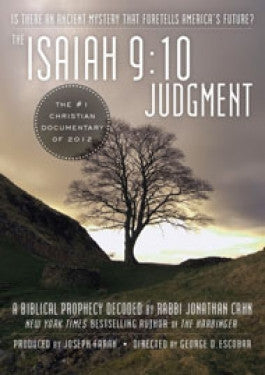 Sale
The Isaiah 9:10 Judgment DVD
Watch Trailer
Additional Information
Subtitles: Spanish
Closed Captioning: Yes
Sale price $14.99 Regular price $29.95 You save 50%
Estimated arrival between and for USA.

---
You might also like
Sale price $32.99
Regular price
$54.98
Sale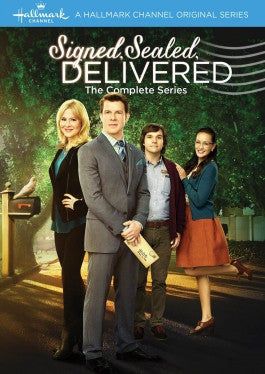 Sale price $24.95
Regular price
$29.99
Sale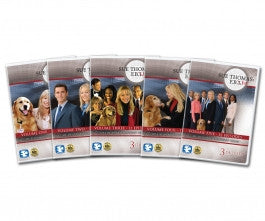 Sale price $95.99
Regular price
$119.99
Sale
—
Sold Out
The Isaiah 9:10 Judgment DVD
The Isaiah 9:10 Judgment poses a deep and thought-provoking question. Is America under judgment for turning away from God in the same way that ancient Israel did? This provocative documentary follows Rabbi Jonathan Cahn as he explores this question and what it could mean for America and its future. Cahn discusses the deeper meaning that he believes is behind the seeming innocuous verse. Ancient harbingers of judgment are now revealing themselves in America, just as they once did in Israel. This fascinating DVD asks the question, "Is God sending America a prophetic message of what is soon to come?" Rabbi Cahn uses the evidence in this film to support his theory about the impending fate of America. The Isaiah 9:10 Judgment is an intriguing and insightful film that looks into the possible future that could be in store for America.
Jonathan Cahn and the Harbinger
Jonathan Cahn, man behind The Isaiah 9:10 Judgment as well as the wildly popular book, The Harbinger, was born in New York and raised in a Jewish reform home. He attended synagogue frequently as a child. When he was eight years old, however, he declared that he was an atheist and removed himself from the church and all connection with God. However, he had several encounters with life and death, and by the time he was twenty he had fully converted and declared himself a Messianic Jew. Cahn had been in two very dangerous life-threatening accidents that made him rethink his beliefs. He realized that his life could very easily have been lost and he didn't know where his soul would have ended up. After these incidents, he accepted Jesus as his Savior and it greatly changed his outlook on life.
He studied history in college and began to examine the Biblical impact that certain historical events had in America. An idea for a book begin spinning around in his head, and he decided to do further research on the idea that he had. Cahn wondered if the events that took place on September 11th could have been a divine warning to the United States. This book uses the same principle as the film The Isaiah 9:10 Judgment, and points to the same passage to suggest that God has intentions to punish America for turning away from him.
Cahn's book, The Harbinger, is presented as a fictional story, but he truly believes that the prophecy it ties back to is the truth. The book draws nine parallels between modern day America and ancient Israel. The harbingers are the breach, the terrorist, fallen bricks, the tower, the Gazit Stone, sycamore, Erez Tree, the utterance, and the prophecy. He uses each of these to illustrate a parallel between Israel and America and prove his point that God may have plans to punish America for turning away from him, much as he did Israel.
Cahn states that the warnings to Israel came from God on three separate occasions. They ignored the first two and finally woke up when the third hit, because it meant that there would be imminent judgment. His plea is for America to wake up and listen to God's warning before something terrible happens.
Perhaps the most powerful parallel and harbinger of all that supports Cahn's theory is the quoting of Isaiah 9:10. This is the supposed prophecy. After the events of September 11th, a U.S. Senator John Edwards was reported to have quoted Isaiah 9:10. This verse seems to point to the judgment God will send upon America, and the fact that it was uttered after the events of 9/11 further supports Cahn's theory.
Another powerful harbinger is the message of the sycamore. In Isaiah 9:10, the nation of Israel vows to replace the damaged sycamore trees with stronger and more powerful cedar trees. After the terrorist attack on September 11th, a sycamore tree in front of St. Paul's Chapel was destroyed. It was quite a monument and had been there for a very long time. When they were rebuilding the city after the devastating attacks, a cedar tree was planted to replace the fallen sycamore. This tree was called the Tree of Hope and was considered a beacon of hope for many. Cahn uses this amazing example to show the parallel between ancient Israel and modern day America. Isaiah 9:10 talks about replacing sycamores trees with cedar trees, and what did America do after a sycamore tree fell? They replaced it with a cedar. The parallels and events that seem to be coincidences but may carry a deeper meaning all tie back to The Isaiah 9:10 Judgment.
Cahn has devoted his life to trying to alert America that God may be warning them. He does not wish for his country to be destroyed and desperately hopes that America will wake up before God rains down his judgment upon it. If America continues to ignore God's call, Cahn fears that the whole nation will be destroyed. The parallels are strong and convincing, and his book has caused quite an uproar. The Harbinger was presented as fiction, but Cahn strongly believes the underlying prophecy behind the book.
After the success of The Harbinger, Cahn decided to produce a film. The Isaiah 9:10 Judgment was born, a documentary that further explains the judgment pronounced upon America. The film follows Cahn as he gives provides viewers with more detailed explanations of each of the harbingers and the prophecy of Isaiah 9:10. This intriguing film is full of deep conclusions and terrifying messages. Has America been ignoring God's call for too long? How does this nation wake up and change its ways? Cahn hopes that his books and movies will provide insight into the judgment that he believes is coming to America very soon.
The Isaiah 9:10 Judgment is not rated by the Motion Picture Association of America. It contains intense themes and some heavy material. It is always recommended that parents preview all content to determine what is suitable for their family.