---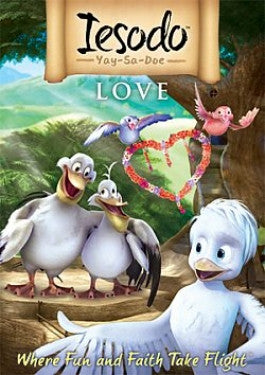 Sale
Iesodo: Love DVD
Watch Trailer
Additional Information
Director: Brian E. Ray
Producer: Rob Loos, and Eric S. Rollman
Languages: English
Dove Approved: Dove Family Approved
Run Time: 55 min
Region Code: 1

See More
Sale price $9.17 Regular price $9.99 You save 8%
Estimated arrival between and for USA.

---
You might also like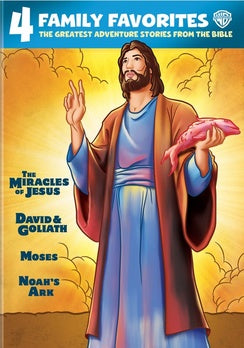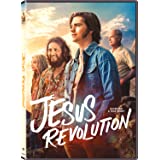 Sale price $15.99
Regular price
$29.95
Sale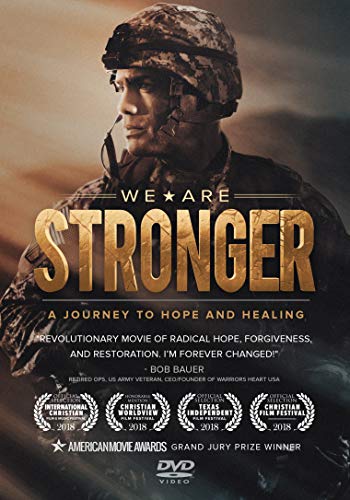 Sale price $9.99
Regular price
$14.99
Sale
Iesodo: Love
Iesodo (pronounced Yay-so-do) is a special white dove who lives on the shores of the Sea of Galilee in a large Cyprus tree. His name means "way of Jesus," and since his arrival the birds near the sea have never been the same. Travel with Iesodo in these two new episodes--"Birds of a Feather Fish Together" and "Love Your Enemies"--and learn valuable lessons about the importance of faith, why kindness matters, and what real love looks like and does.
"Birds of a Feather Fish Together"
The birds from the Cyprus tree are getting ready for the wedding celebration of Freddie and Fiona Finch, but when the pelican brothers Jacob and Jack can't seem to cooperate to catch the fish for the celebration, and Barry starts to worry that the nectar will run out it seems the wedding is heading for disaster. Iesodo steps in to save the day, pointing out the value of working together and the importance of faith in everyday situations.
Based on two of Jesus' miracles, found in John 2:1-11 and Luke 5:1-11, "Birds of a Feather Fish Together" offers a fun, entertaining way to instill Godly lessons and values in your child's heart. Afterwards, you can discuss how cooperation is more profitable than jealousy, pride, and competition, as well as how having faith in God to provide for our needs is important.
"Love Your Enemies"
While Iesodo is away spending some time alone in the mountains, Zach the tax collector arrives at the Cyprus tree. Zach is soon flying around from nest to nest taking more slugs and worms than he should, and the rest of the birds quickly become angry. Everyone has ruffled feathers when Iesodo arrives, but he soon teaches them the importance of loving your enemies no matter how poorly they treat you. Soon Iesodo has helped Zach see his wrongs, and convinces the other birds to accept him as their friend.
"Love Your Enemies" is based on the account of Zacchaeus the tax collector as found in Luke 19. This story will remind viewers of all ages of the importance of kindness, and that love can transform even the hardest hearts. It's also an important reminder that Jesus loves all types of people, even those we think cannot be loved. "Love Your Enemies" is yet another sweet story with Biblical foundations for your family to enjoy.
The Heart of A Child
Although targeted for children, Iesodo can remind viewers of all ages of important Biblical truths and values. Jesus himself said, "Truly I tell you, unless you change and become like little children, you will never enter the kingdom of heaven, " (Matthew 18:3). While God is the only one who can transform hearts, sitting down with your children and watching Iesodo is the perfect break from your "grown up," face paced "adult life." Often we can become so caught up in deep theological questions and debates that we can skim over and forget the foundational truths of the Gospel and the Fruit of the Spirit, and it takes a simple, sweet children's show to remind us that the most important piece of the gospel is Jesus.
Discussion Time
We all know little kids have a million questions. If you have children in your house you know that rarely a day will go by where you do not hear the word "why" followed by some serious, comical, or utterly ridiculous question. It is important for us to remember that God created each of us with inquisitive minds, and that we all should strive to fill our minds with things that are "good, noble, excellent, and praiseworthy." With this in mind (pun intended), what better things to fill your child's head with than Biblical truths? Iesodo, filled with important lessons and values straight from God's word, is the perfect opportunity to start discussions that will have a lasting impact on your child. Instead of answering, "Why is the sky blue?" for the seventh time in one day, flip the tables and ask them a question. Why is faith important? How can you be kind to those who hurt you? How do you see God providing for us, just like he provided for the birds in the Cyprus tree? Iesodo is the perfect opportunity to plant seeds of faith in your child's heart and instill "good, noble, excellent, and praiseworthy" thoughts in their minds.
Each episode is twenty-five minutes long with stunning animation, and wonderful music that will have you singing along in no time. Journey with Iesodo and his friends as they learn what it looks like to live Jesus' way in the big Cyprus tree on the shores of the Sea of Galilee. Remind yourself of the foundational truths of the Gospel, instill Biblical truths in your child's heart, and have the opportunity for meaningful discussion as you watch Iesodo Love together as a family.
Iesodo Love has not been rated by the Motion Picture Association of America, but was awarded the "family approved" seal for all ages by Dove Foundation. As always, it is recommended that parents preview all content to determine what is considered suitable for their children, but this film is considered suitable for most audiences.
Viewers can continue their journey with Iesodo and the birds of the Cyprus tree in other movie collections: Iesodo: Forgiveness, Iesodo: Belief, Iesodo: Faith, and Iesodo: Joy. Each based on Biblical stories, they include valuable lessons and character traits your child can learn from, and you can be reminded of.
Bonus Features:
-Jesus and birds of a feather fish together
-Jesus and love your enemies
-Natalie's Nest: brotherly love
-In the wings: Music of love
-Bible verses and songs!
-I-E-S-O-D-O Music Video