---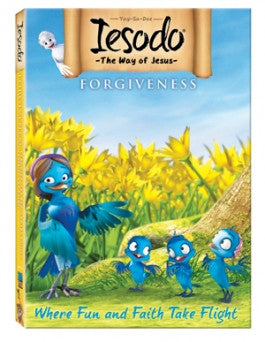 Sale
Iesodo: Forgiveness DVD
Additional Information
Director: Brian E. Ray
Producer: Rob Loos, and Eric S. Rollman
Languages: English
Dove Approved: Dove Family Approved
Release Date: 3/16/11
Run Time: 50 min
Closed Captioning: Yes

See More
Sale price $8.99 Regular price $9.99 You save 10%
Estimated arrival between and for USA.

---
You might also like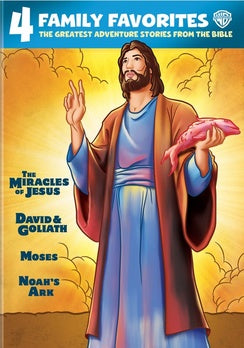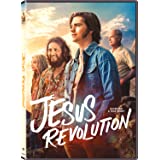 Sale price $15.99
Regular price
$29.95
Sale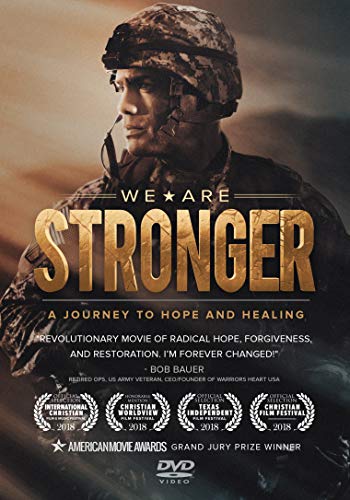 Sale price $9.99
Regular price
$14.99
Sale
Iesodo: Forgiveness
Meet Iesodo -- a special little white dove who changes every life he comes into contact with. This is no ordinary bird, he lives on the Sea of Galilee and has made his home in a large Cyprus Tree where he meets people and impacts them. His name, Iesodo, literally means "the way of Jesus" and because of this, he instills and teaches the many lessons that Jesus has taught us. Since he arrived on the Sea of Galilee and started meeting the other birds around him, their lives have never been the same. As you journey with Iesodo, you and your children will learn the many important lessons that Jesus taught, all in a fun and kid-friendly manner. This DVD features two different lessons on the importance of forgiving others, an important lesson to share with children. Iesodo: Forgiveness is an incredible teaching tool for Sunday school teachers and parents alike. Follow along with Iesodo as he teaches you about the world and how to be a diligent follower of Christ.
Your children were learning incredible life and moral lessons through Iesodo and you will surely be touched and inspired as you watch Iesodo teach lessons to the people around him. Follow along with not only Iesodo, but a wonderful cast of feathered friends in this delightful and exciting children's series. If you're looking for a new show to share with your children, they are sure to get a kick out of Iesodo. Iesodo: Forgiveness is presented in a 3D animated style, similar to other shows like 321 Penguins and one of the greatest animated children's shows ever, VeggieTales. This reimagining of the story of Jesus is a powerful and impactful series that will surely help your kids learn the importance of good morals and will help them to see just how critical following Christ and living a Godly life is. Iesodo: Forgiveness contains two unique lessons on forgiveness, "The Good, the Bad, and the Vulture" and "Forgive and Forget".
A Lesson in Forgiveness
One important lesson that can be very difficult for kids to grasp is forgiveness. Young children, in particular, can be very good at holding grudges or refusing to forgive those who wrong them. If someone stole something from them, or treated them poorly, they may not be terribly inclined to respond in kind or forgive after a rough incident. These two lessons on the Iesodo: Forgiveness DVD help remind children the importance of forgiving and looking past mistakes. Not only does it teach them to forgive and learn to love people who have wronged them, it also teaches them the important second lesson - "forget". It will teach children that they don't need to constantly remind themselves of the time someone wronged them. They can move on and look past the mistakes that people have made against them in the past. We all make mistakes and we will always wrong people from time to time -- it's part of life! This series helps to explain to kids that we always need to forgive people and move on past mistakes and wrongs that people make against us.
Taught in a fun and lighthearted style, Iesodo does an incredible job at mixing a balance between fun and teaching. Your kid will be entertained in watching this show and they will most certainly get caught up in the character and exciting events of the story. But it also has a good mix of education and teaching. Your children won't merely have fun and lost sight of the message -- they'll also come to understand the exact importance of forgiveness in this engaging series. Iesodo: Forgiveness was put together by veterans of the animation and film industry and because of this, the show has a high production and definite standard for quality.
Two Important Stories About Forgiveness
Iesodo: Forgiveness is split into two shorter episodes, each teaching about the importance of forgiveness and forgetting past mistakes. In the first episode, "The Good, The Bad, and The Vulture", you will see the story of Iesodo and Maggie as they delve deep into the dark and dangerous forest. Their goal? To help Devon the Vulture who is currently caught up in doing evil. Iesodo and Maggie are determined to go into the forest and brave all of the dangers therein so they can meet with Devon and pull him out of his evil. But will they be able to survive the trials and dangers of the forest? And will Devon even have the desire and be able to turn from his wicked path? Find out in this exciting episode of Iesodo!
In the second adventure, entitled "Forgive and Forget", we see Tom make a big mistake by accident as he loses Barry's glasses! Although it's not the end of the world, Barry sees it this way and blows up at Tom. Their friendship begins to crumble and as others get involved in the fray, it's up to Iesodo to make it right and help explain to them that they need to forgive each other. But when they seem to keep bringing the situation up, Iesodo teaches them the second important part -- that they need to forget! You can't keep bringing up the past, Iesodo reminds them. We need to move on!
These two stories will teach your kids how vital it is that we forgive people and move on. Otherwise, we'll get caught up in the same situations doing the same things, and all of this can simply lead to anger! Iesodo episodes are short but enjoyable and make for a perfect length to keep kids entertained. These stories will help kids grasp important lessons and will inspire them to forgive others in their own lives. Whether you're looking for a teaching tool to use in Sunday school, a film to watch together in your homeschool for younger kids, or you simply want your children to have more Christian entertainment at home, Iesodo makes for a great tool to teach your children. Don't miss the exciting adventures of Iesodo: Forgiveness!