---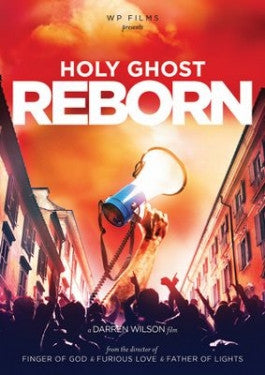 Sale
Holy Ghost Reborn DVD
Additional Information
Director: Darren Wilson
Languages: English
Release Date: 10/19/11
Region Code: 1
Sale price $16.67 Regular price $19.99 You save 17%
Estimated arrival between and for USA.

---
You might also like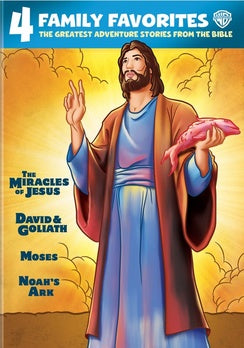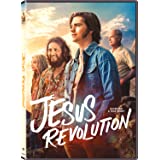 Sale price $15.99
Regular price
$29.95
Sale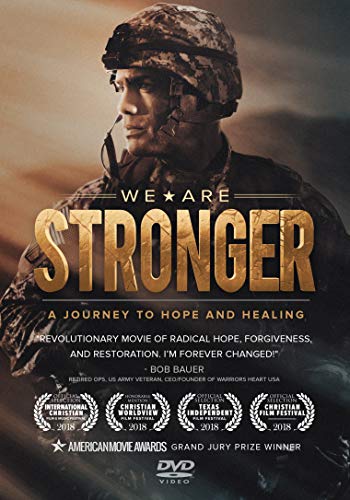 Sale price $9.99
Regular price
$14.99
Sale
Holy Ghost Reborn | Christian Movies & DVDs
In Holy Ghost: Reborn, the anticipated sequel to Holy Ghost, Darren Wilson is again travelling the world to see and record the Holy Spirit changing peoples' lives. Go with him and others to far-flung reaches of the earth and be ministered to and challenged by what our good Father is doing in peoples' lives.
No Set Script
Who really knows what God is about to do next? Whose life will He transform, and how? In this awe inspiring movie you take the front seat in witnessing transformation in ways that will leave your heart moved and your spirit encouraged. There is no lines to memorize, nor plots with scripted character resolutions. The movie is more of a search; a search for the Spirit. The Spirit that longs to be tapped into, to be fully realized as a living breathing and often overlooked, third member of the Trinity, is the one calling the shots in this documentary, and the film director is the one who is merely on the sidelines, catching the moments as they come.
There are no actors here. There are Christian leaders who weigh in on certain topics, and Christian musicians like Reinhard Bonnke, Todd White, and Kim Walker-Smith make appearances in the film, also talking about the Spirit in the world today.
One thing struck me as I watched the stories, was all of the ministers, the pastors, the leaders, the regular Joes, loved so much that they went. They were so filled with the love of the Father, filled with compassion, that they stepped over the threshold of their homes in search of someone to love, to pray for, or just express kindness to someone in Jesus' name. The love that we have without the Father cannot sustain loving so many people like that. In our finiteness we are so in need of the Holy Spirits' filling of the cup of our lives, that we may be so overflowing ourselves that we fill others' cups as well.
Setting the Stage
The film goes beyond many borders to record the Spirit at work. Head to the streets as you watch hope and love being tenderly offered to prostitutes. Or go to Rome as they take to the streets again this time right in the middle of a protesting mob, or to Africa as they visit a witch doctor to give the Spirit opportunity to show who is stronger. Come stateside and witness a Navy SEAL being touched by God as he seeks healing. God never rests, and is always up to something. Allow this movie to be just a snapshot for you of what God is doing all over the world, and what He is able to do in your community.
It's a film about the Holy Spirit. So, what do we learn?
This is a documentary and usually you walk away having learned something. People have described Darren Wilson as controversial because not all of Christendom will believe the things the clips suggest or show. These skeptics may be those who might walk away learning the most actually, that spiritual power encounters happen today, visions of Jesus in dreams, as well as miraculous healings, etc. These stories will certainly challenge their theology or worldview. In Acts when the Spirit came on the apostles with power it was as if a wind rushed through and shook the place they were in. As they went outside and miraculously spoke in languages they previously didn't know, people perceived a different story. The crowds said the apostles were merely drunk, but Acts says they were filled with the Spirit. Until the critics and naysayers experience the Holy Spirit themselves, they will always be there, saying things like "this is ludicrous, you're crazy" or "God can't do that." Many times in the Old Testament God refers to himself as "the God who delivered you out of the land of Egypt with fire by day, and a cloud by night," because God wanted to remind them, He is the God who "did" that. He loves saving His own, and in ways that highlight Him as the mighty One who sweeps in for the rescue.
The way the Spirit works in this film will be a stretch and a challenge for some people. For many, it will be refreshingly informative to learn how the Spirit is, and exceedingly able to work in peoples' lives. At the core of the documentary, it is a series of peoples' stories, unaltered, unfiltered.
A Challenge
This great Christian documentary, in many ways, challenges me. Firstly, if the Holy Spirit is working like that in the film, and the same Holy Spirit that is in them, is indeed in me, in my believing friends, in my church, why aren't we also seeing things like this?
Secondly, how can God increase my faith? After hearing a great testimony, or stories like these where men and women of faith seek out the lost and hurting, and not talk about it, I feel we lose an opportunity to reflect on what God may be saying to us, by simply switching off the TV and returning to normal life. How might God want to increase your faith through the stories presented here?
Thirdly, how can you increase the faith of those around you? By sharing? The Spirit of God is no less alive today than when the earth was formed, so perhaps we just need help seeing just how the Spirit is indeed active these later days.
Holy Ghost: Reborn was released October 13, 2015. Written and directed by Darren Wilson, founder of Wanderlust Productions, whose vision is to advance the kingdom of God creatively and powerfully through film. His other films are Finger of God, Father of Light, Furious Love, and Holy Ghost, the prequel to this film. It was filmed on location in Denver, CO; Istanbul, Turkey; Rome, Italy; Athens, Greece; Pernambuco, Brazil; and Johannesburg, South Africa.
Holy Ghost: Reborn is unrated. However it has been recommended for viewers, 12+ by Dove.com, as it has mature themes. It is recommended that you consult a site like Dove.com to see if the film is appropriate for your viewers. There is a statue of a shirtless man, a man smoking marijuana is seen, a witch doctor is ministered to, are things that are present in the film.