---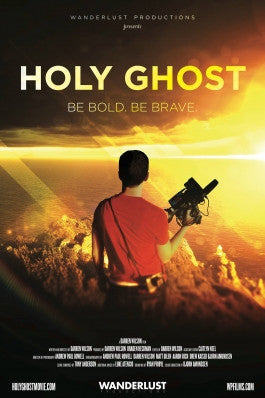 Sale
Holy Ghost DVD
Watch Trailer
Additional Information
Cast: Chad Norris, Lenny Kravitz, Brian _�_Head_�� Welch, Bill Johnson, And More!
Producer: Wanderlust Productions
Languages: English
Release Date: 9/15/10
Sale price $16.67 Regular price $19.99 You save 17%
Estimated arrival between and for USA.

---
You might also like
Sale price $32.99
Regular price
$54.98
Sale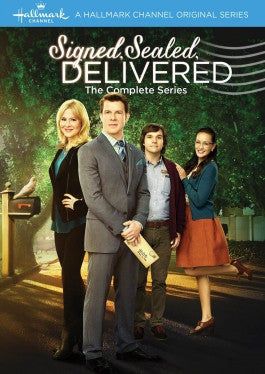 Sale price $24.95
Regular price
$29.99
Sale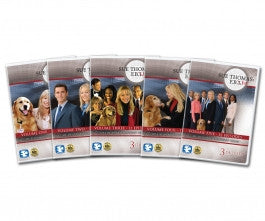 Sale price $95.99
Regular price
$119.99
Sale
—
Sold Out
Holy Ghost | Christian Movies & DVDs
Holy Ghost is a film with a daring premise and an incredible story of adventure. This feature-length documentary is presented by Darren Wilson. His goal was to create a film that was entirely led by the Holy Spirit. With no plan in mind, Wilson heads out to different places in the world to see where the Holy Ghost will take him. Uplifting and challenging, this film proves that there is a mighty and active God in this world, more present than any of us could ever imagine. Wilson shows that the Holy Spirit is truly active if we let him be in our lives, and this film contains a powerful message about faith. Completely unscripted, Holy Ghost finds Wilson traveling to different locations all around the world, including the oldest city in the world, Monte Carlo, and even a heavy metal concert! Unique and challenging, Holy Ghost is unlike any other film made before. This one is not made by man, but the Holy Spirit himself.
Darren Wilson and Wanderlust Films
Holy Ghost is a powerful testament to Darren Wilson's faith. Without hesitating, he gave up any plans or preconceived ideas about this film in order to let the Holy Spirit direct it. The result is a powerful and moving journey that proves the existence of a very active God. He has also released three other films, each a different type of documentary.
Father of Lights is the first film ever made by Wilson. This film is an endeavor to get to know God better and examine his true character. This journey takes him to many different areas of the world, some proving to be very dangerous. Locations used in the film include Hindu temples, the homes and offices of witch doctors, as well as gang sites and conversations with gang leaders. All different kinds of people are interviewed, and Wilson gains their perspective on who they think God truly is. This film is an attempt to show who God truly is, our father in heaven. There are many misconceptions in this world about the true nature of God, and Wilson seeks to clear those up in Father of Lights.
The sequel to Father of Lights, Furious Love is the second film produced by Wilson. The purpose of this movie is to put the love of God to the ultimate test. Can his love still win and shine through even in the darkest of places? Wilson travels to many different "spiritually dead" places around the world, including locations of the sex trade, New Age festivals, homes of those involved in witchcraft, as well as heroin and other drug dens. Though each of these places is steeped in extreme darkness and great sin, they prove to be no match against the love of God. Even in the most terrifying and seemingly dead environments, God's light still shines brightly in each place. Haunting and compelling, Furious Love is a wonderful testament to the love of God. Every corner of the world, no matter how dark, can be reached by the Father's great love.
The third film produced by Wanderlust Films, Wilson's production company, is Finger of God. In this film, Wilson sets out to show how God is working in the lives of people all around the world. He journeys to vastly different places, and finds the fingerprints of God in every place he visits. From mud huts in Africa to gypsy hideouts in Europe, and even underground churches in China, this film shows how powerful and mighty God is. He is active and alive, working through everyone in this world. This film is inspiring and shows numerous believers spread out all around the world. Wilson's spiritual journey to make this film took over two years, but the result is absolutely incredible. With beautiful footage and powerful testimonies, Finger of God is a moving journey that will uplift viewers and encourage them spiritually.
Wanderlust Films is dedicated to producing quality documentaries that show God's true character and prove that he is alive in this world. Wilson's films are unconventional and fast-paced, making them unique and entertaining. His style of filmmaking is unlike any other, setting his documentaries apart in their field.
Though each of his films is different and covers a different topic, they all show his incredible faith and dedication to God. Holy Ghost especially shows how dedicated Wilson is to following the Lord's calling in his life. He has completely devoted himself to doing what God wants him to do through these films, and the result is beautiful. He is passionate about his work and this is conveyed on screen.
A Spiritual Awakening
Holy Ghost has been met with mixed reviews from the public. From a filmmaking perspective, it is considered unconventional and perhaps unprofessional. However, this is exactly what Wilson was going for. He did not want to produce a polished and scripted movie that fit the same formula as every other documentary. The entire point of this film is to be one that is completely led by the Holy Spirit with no intervention from man at all.
Within the Christian community, it also received mixed reviews. Some absolutely loved it and agreed completely with all of the doctrine presented in it. However, others were uncomfortable with the way that Wilson went about making this film. It is charismatic and vivacious, showing his true passion for the Lord through every minute of footage. However, this caused unrest with those who are not especially charismatic. Wilson was not afraid of reviews that claimed it was unprofessional and too "out there" as that was exactly his intention. He wanted to produce a film that caused a spiritual awakening within people and made them examine their faith with a renewed passion. Holy Ghost does exactly what Wilson intended it to do. Entertaining and thought-provoking, this film is a documentary that is brimming with passion and love for Christ. Wilson's faith is tangible and inspiring, starting a spiritual awakening within all who watch this film.