---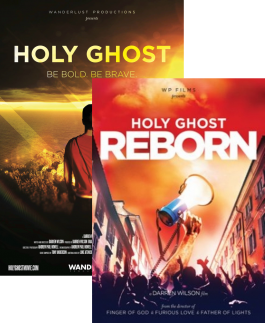 Sale
Holy Ghost and Holy Ghost Reborn 2 DVD Pack
Additional Information
Cast: Chad Norris, Lenny Kravitz, Brian _�_Head_�� Welch, Bill Johnson, And More!
Producer: Wanderlust Productions
Languages: English
Region Code: 0
Sale price $28.99 Regular price $39.99 You save 28%
Estimated arrival between and for USA.

---
You might also like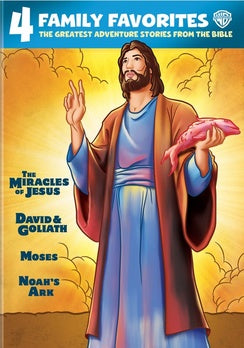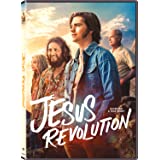 Sale price $15.99
Regular price
$29.95
Sale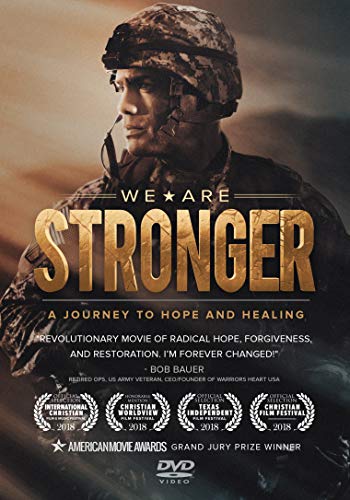 Sale price $9.99
Regular price
$14.99
Sale
Holy Ghost and Holy Ghost Reborn 2 DVD Pack
Holy Ghost is a fast-moving documentary where director Darren Wilson (Finger of God, Furious Love and Father of Lights) embarks on a journey to create a film that is entirely guided by the Holy Spirit. He is led without a script, without well-thought plans and just let the Spirit guide him to the adventure God wants him to discover. It could be a rock concert, to Monte Carlo or to the most aged city in the world. The goal is to defy and excite but also to acknowledge a God who is more existing and functioning than it was ever thought possible.
Holy Ghost Reborn is the continuation of the popular documentary Holy Ghost. It shows director Darren Wilson's continued trek around the globe in an expedition to create a film only led by the Holy Spirit. The capacity of this film is a big one with the director filming images in Africa, filming with prostitutes in Brazil, with Navy SEALs, in a protest in Rome, and within Greek ruins but basically a movie about a man's hunt for God's Spirit. The Spirit that gave life to the Universe wants to fundamentally affirm the truth of Jesus Christ to everyone. Director Darren Wilson goes in search for a God who is invisible but discovers a palpable friend who
The objective behind Holy Ghost
In terms of choosing a title for the documentary, Wilson knew that typically the third member of the Holy Trinity is most known as Holy Spirit but that wasn't the title he had in mind. Due to the main idea of the film he chose Holy Ghost even though with Holy Spirit nobody would've doubted about what the film was about. Holy Ghost is a term that was used very early in time and it was usually associated with revival gatherings, and maybe a more basic outlook of grace and God. By choosing Holy Ghost as a title it was meant to put a new outlook on an ancient concept. To deliver something refreshing to something that has been known to be ancient and obsolete. It is somewhat of an ironic title with a decent quantity of tension in it. Since the beginning of the documentary director Darren Wilson professes that he wants to make God illustrious. His desire was to make a film that was looking to recover some of the damaged reputation that was going around for a few years in regards to the Holy Spirit.
Director Darren Wilson from Holy Ghost believes that the Lord still speaks to people and works through them in many different ways. When he first started the project the idea of being guided by the Holy Spirit was completely clear. He prayed constantly trying to hear what the Holy Spirit was speaking to him as to where he would go, how to take the necessary shots and what to do. Occasionally he would hear a still voice in his head or around him people would have dreams telling them which destination to go next and sometimes he would have a feeling in his stomach that made him know that God was on the notion. Darren and the crew tried to follow wherever the Holy Spirit would lead them and film although they would have no clue of what to film specifically. Wilson and his team would pray even more, take walks where they were lead to and somehow they would know the reason why they had arrived at a specific place.
The difference between Holy Ghost and Holy Ghost Reborn
Holy Ghost and Holy Ghost Reborn were always meant to be two parts of a same theme. Director Darren Wilson filmed both documentaries at the same time and when the time came to edit them, they each had the same theme but different details. Holy Ghost was made to grasp the attention of viewers and challenge them. That's one of the main reasons why the testimonies of rock stars, evangelists and imaginable events are included. In the case of Holy Ghost Reborn it was meant to capture the heart of viewers and make them have a deeper connection with Jesus. Reborn goes toward emotions and it's filled with many compelling moments where people are deeply changed. It's a broad movie with events some might find scandalous but the focus of the documentary is to inspire and not so much the challenging part.
One of the main focuses of the documentary Holy Ghost Reborn is to have an effect on the hearts of viewers and since many of the moments shown in the film have brought people to know Jesus it only made sense to the director and the crew to name the film with something related with rebirth. The hope for them is to have viewers walk away with a new and different outlook of the Holy Spirit of God. Which in result they hope that the idea of the Holy Spirit will be brought again or reborn in people's lives and understanding.
While editing Holy Ghost and Holy Ghost Reborn, the Holy Spirit was always included. The director would spend time praying so that God would lead that very important process.  To Wilson it's not magic, he believes that including God in their creative processes He will help and listen to ideas as well. For them, one of the most important details they had to have in mind was to let God guide them not just in one part but in the whole film.
Additional info on

Holy Ghost and Holy Ghost Reborn 2 DVD Pack

In both films Holy Spirit and Holy Spirit Reborn, the director, Darren Wilson (Finger of God), filmed in various locations like Turkey, Salt Lake City, Greece, South Africa, Colorado, India, Monte Carlo, Rome and Brazil. Making appearances in the Holy Ghost and Holy Ghost Reborn 2 DVD Pack is Will Hart, Lenny Kravitz, Michael W. Smith, Meredith Andrews, William P. Young, Brian Welch, Chad Norris, Kim Walker-Smith, Phil Vischer, R.T. Kendall and many more.