---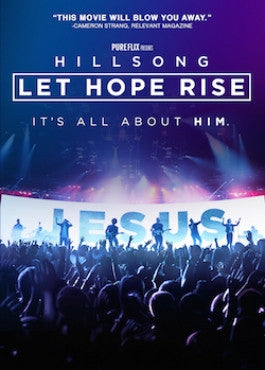 Sale
Hillsong: Let Hope Rise DVD
Additional Information
Director: Michael John Warren
Languages: English
Release Date: 12/19/12
Run Time: 100 Minutes
Screen Format: WS

See More
Sale price $9.99 Regular price $19.99 You save 50%
Estimated arrival between and for USA.

---
You might also like
Sale price $32.99
Regular price
$54.98
Sale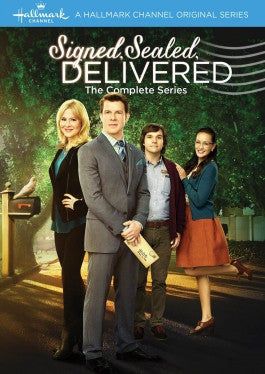 Sale price $24.95
Regular price
$29.99
Sale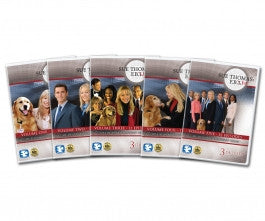 Sale price $95.99
Regular price
$119.99
Sale
—
Sold Out
Hillsong: Let Hope Rise
Every Sunday more than fifty million people worldwide worship to the songs written by the Australian based Christian band Hillsong United. They were not always a mega name in the Christian world, however. Once they were simply a band of college students with a heart to worship their creator. The new documentary style film Hillsong: Let Hope Rise tells the story of Hillsong church's beginnings and growth, and the story of Hillsong United as it grew alongside. Journey with Hillsong United as they work to create their latest record, learn the story of the movement that changed a nation, and be encouraged and inspired by powerful music and testimonies.
Hillsong Church
When Brian and Bobbie Huston moved from New Zealand to Sydney, Australia in 1978 they had no intentions of starting a church. Five years later, however, that is exactly what they did. Hillsong Church (then called Hills Christian Life Centre) in a school, and was initially made up of 45 people, far from the mega church individuals will recognize in Hillsong: Let Hope Rise. One year later the growing church moved into a warehouse, and in 1989 they moved to the "Hills Centre." In the early 1990s a small recording group grew out of the church called "Hillsong" and a few years later, when the church merged with Sydney Christian Life Centre they adopted his name for their church. The Hillsong Church continued to rapidly expand and changed buildings multiple times.
In 1990 the first international plant from Hillsong Church happened in London, England. Since then, Hillsong has grown to over eleven locations across Australia, and multiple international locations in the United Kingdom, Ukraine, Cape Town, South Africa, Sweden, France, Germany, Denmark, Spain, Norway, Russia, Argentina, Brazil, and the United States. Hillsong is affiliated with the Australian Christian Churches (Assemblies of God) and is Pentecostal and Episcopalian in belief. Hillsong supports the ideas of Intelligent Design, Creationism, pro-life, and the Authority of the Bible. In addition to Hillsong United, Hillsong Church is also home to the Hillsong International Leadership College.
Hillsong United--The Band Behind Let Hope Rise
The band now known as Hillsong United was first formed out of a group of friends in Hillsong Church's youth ministry during the late 90s. First known as "Powerhouse," the group played for youth meetings, writing original songs and rearranging popular worship songs. In 1998 someone suggested the band record an album of the many songs they had written for youth events. Their first album was sold with the main church band's worship album and was successfully received by Australia, so the youth band re-branded as Hillsong United and began producing albums every year. Soon the band was playing in church services and playing for conferences and large worship nights. Despite numerous musicians moving in and out of the group, Hillsong United continued to write and record songs like they do in Hillsong: Let Hope Rise. Today the band is known for their heart of worship, their desire to draw individuals closer to the heart of God through music, and their many worship songs. Although they have won multiple awards and their concerts have been attended by thousands of people across the world, Hillsong United remains humble and dedicated to glorifying their Creator rather than themselves. Their vision, heart, and music will inspire viewers of the film Hillsong: Let Hope Rise.
The Story Behind The Film
Most Christian films are produced by Christians for Christians, but the film Hillsong: Let Hope Rise took a different path. Hillsong United was playing at a worship night in the Los Angeles Hollywood Bowl, and unbeknownst to them two Hollywood producers-- neither one a Christian-- decided to check it out. Expecting maybe some good music, a night out at least, the two experienced something greater-- God. One was rocked. He was not sure what he was feeling or experiencing, but he left that night wanting to make a film about Hillsong, so that other people could experience what he had. The producer approached Hillsong United with an idea for a film-- Hillsong: Let Hope Rise-- and the group, after prayerful consideration, agreed, not knowing exactly what to expect, but trusting God would use it for good.
When the director of Hillsong: Let Hope Rise, Michael John Warren, jumped into the project, he was not sure what to expect either. Warren, also not a Christian, has said, however, that he has learned things and been changed by his work with Hillsong Church and Hillsong United. He says their sincerity, their kindness, their joy, and their firm beliefs have taught him many lessons, and caused him to reevaluate his own life and beliefs. Without a doubt, Warren says, Hillsong's desire is to write and play music for one purpose-- to draw people closer to Jesus-- and that is admirable whether or not you agree with them, according to Warren.
Conclusion
The film Hillsong: Let Hope Rise is more than just a bunch of worship songs, however. It is a story of real people, real struggles, real journeys, and real joys. As individuals watch Hillsong United grow out of a small band of youth with a simple desire to praise God, you will realize that God can use anyone, anywhere to further his plan. As viewers learn the personal stories of the members of Hillsong United they will be reminded that God is faithful and a stronghold of strength in times of trial. As families learn the story of the film, they will realize that God can use even unbelievers, to bring about praise and glory, and that if Christians live out their faith as salt and light they can change lives by their own simple actions.
Hillsong: Let Hope Rise was rated PG by the Motion Picture Association of America for some thematic elements. As always, it is recommended that parents preview all content to determine what is suitable for their children, but the film Hillsong: Let Hope Rise is considered suitable for most audiences.